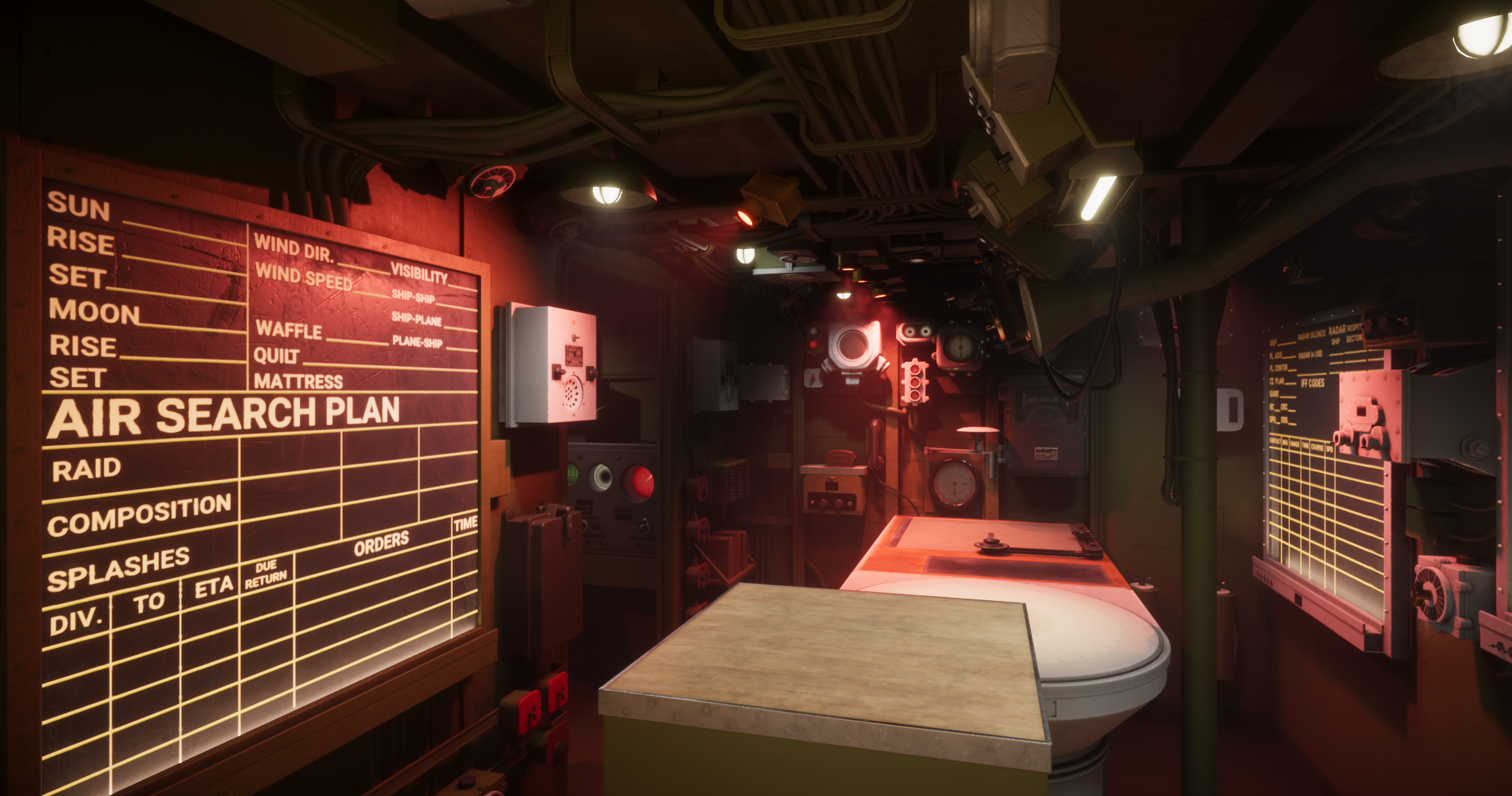 Destroyer: The U-Boat Hunter
Destroyer: The U-Boat Hunter - high quality models and textures of ships, the deck and destroyer's interior for the game Destroyer: The U-Boat Hunter for Iron Wolf Studio. Our studio also participated in modeling the characters of sailors and in the production of the gameplay trailer.
See Gameplay Trailer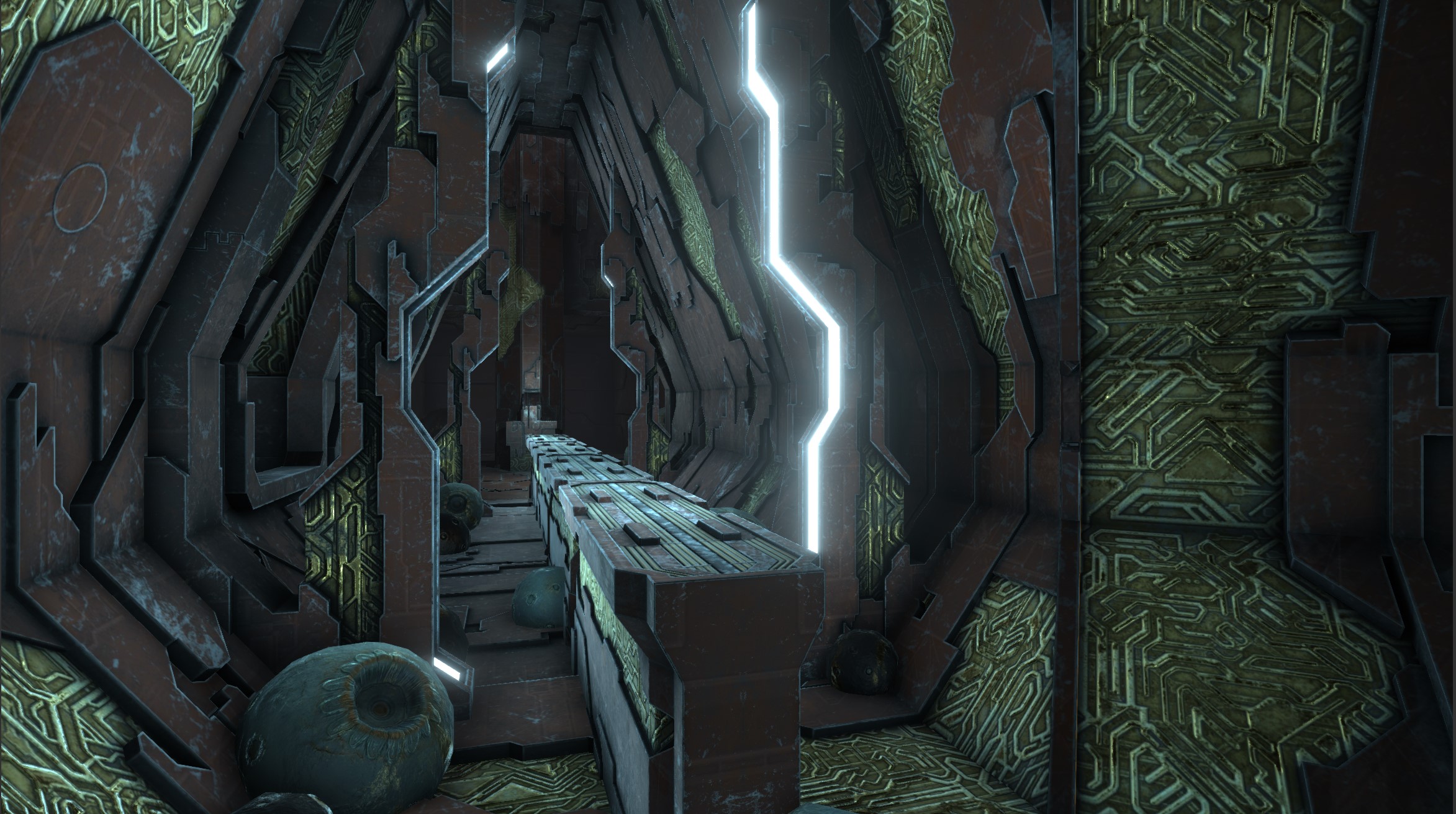 MODULAR ALIEN BASE PACK
Modular Alien Base Pack is a high quality PBR level-design asset pack which allows you to create a unique Alien Base / Space Station levels for your FPS game. The pack consists of many high quality prefabs including different types of corridors, intersections and dead ends allowing you to create a beautiful seamless Sci-Fi interior. Coming soon on Unity Asset Store.
Download from Unity Asset Store
Contact us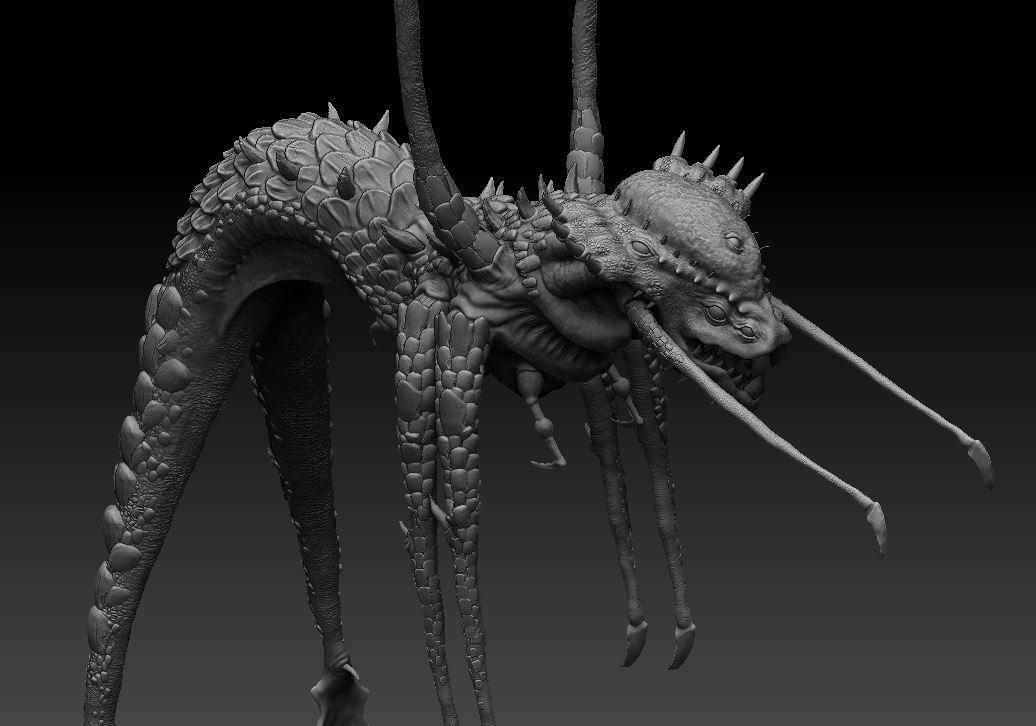 NPC BOSS LEVIATHAN
NPC BOSS LEVIATHAN is a very detailed PBR character to be used in video games. A huge flying creature with long tentacles and a lot of eyes, levitating in the air. The boss has a massive, slightly elongated and curved body that smoothly turns into an ugly head with animated mouth. On the entire surface of the head there are several pairs of eyelids that can be closed and opened. The Boss has long tentacles which the monster can hide, or grab items using them. The monster will be offered in a pack with 2 versions (healthy and ill).
Download from Unity Asset Store
Contact us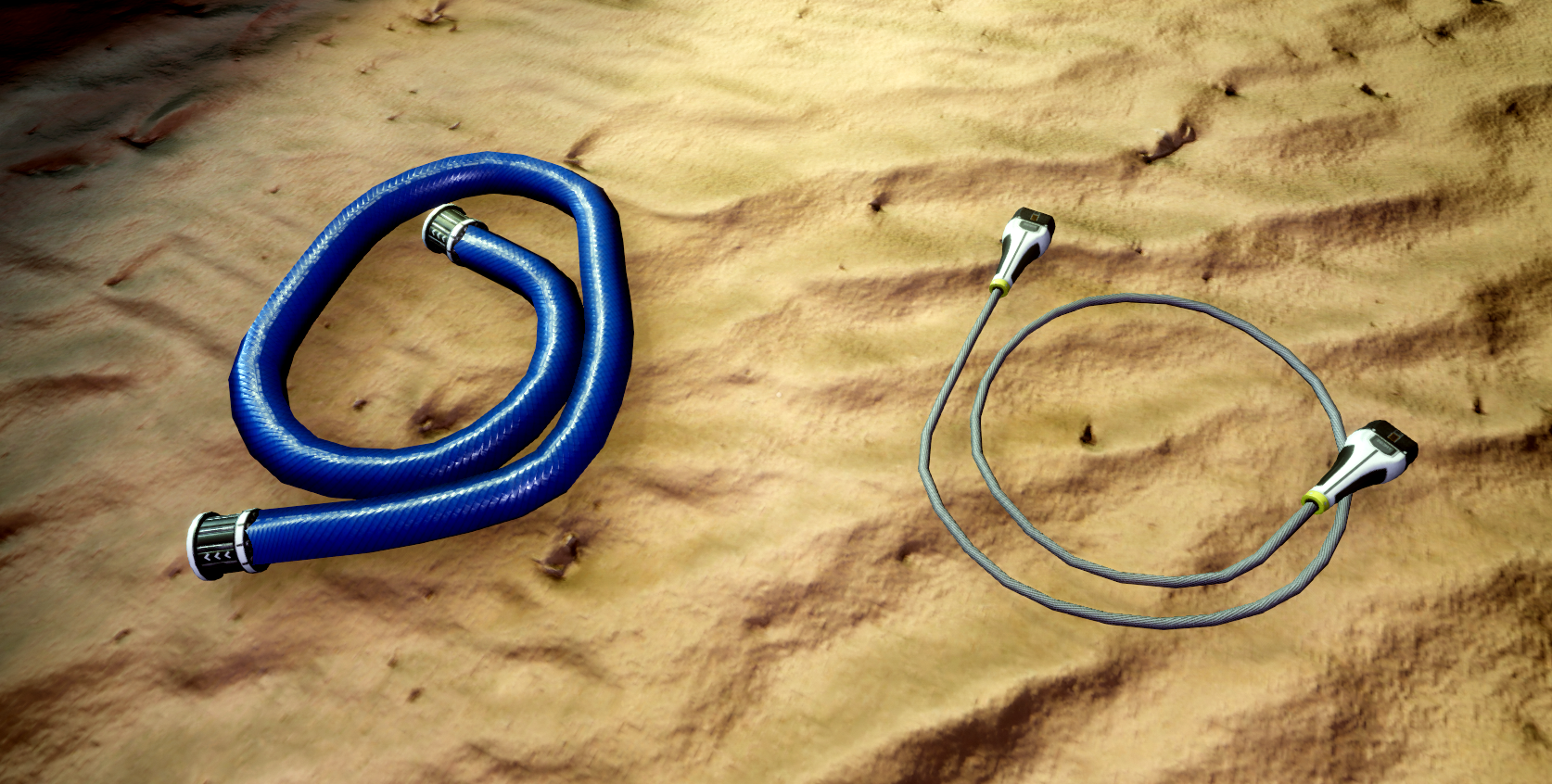 THE CABLE SYSTEM
The Cable System is our own proprietary, unique, configurable technology which allows to create unlimited cables of many different sizes and shapes in video games. It supports textures, connectable plugs with sockets and is optimized for Unity Realtime Physics.
Coming soon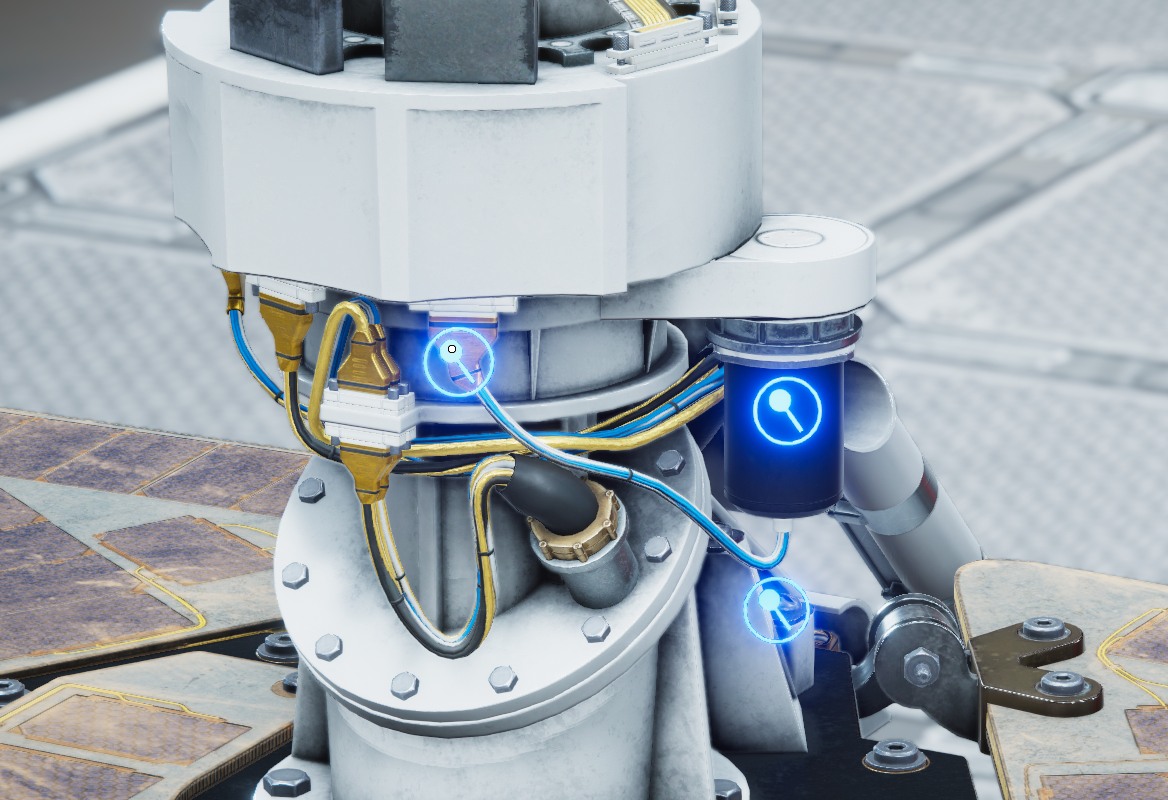 THE MECHANIC FRAMEWORK
The Mechanic Framework is our own proprietary technology which allows for quick production of advanced games from ``Mechanic Simulator`` genre. We are capable of creating any game (for entertainment or education purposes) which will allow players to learn, in a fun way, the details of even the most complicated vehicles and devices. The system supports hierarchical structure of objects together with good optimization techniques allowing for detailed presentation of even the tiniest details.
Contact us
HIRE US
You can hire us for work in all aspects of the development cycle starting with preproduction or concept phase of a project, through development to release an publishing. We keep close communication with our clients, and we focus on details to ensure precise execution of any specifications. We provide diverse services:
Third party cross-platform game development for PC or mobile platforms
High quality 2D and 3D graphics
We spacialize in Unity 3D Engine
Full scale game production
Contact us