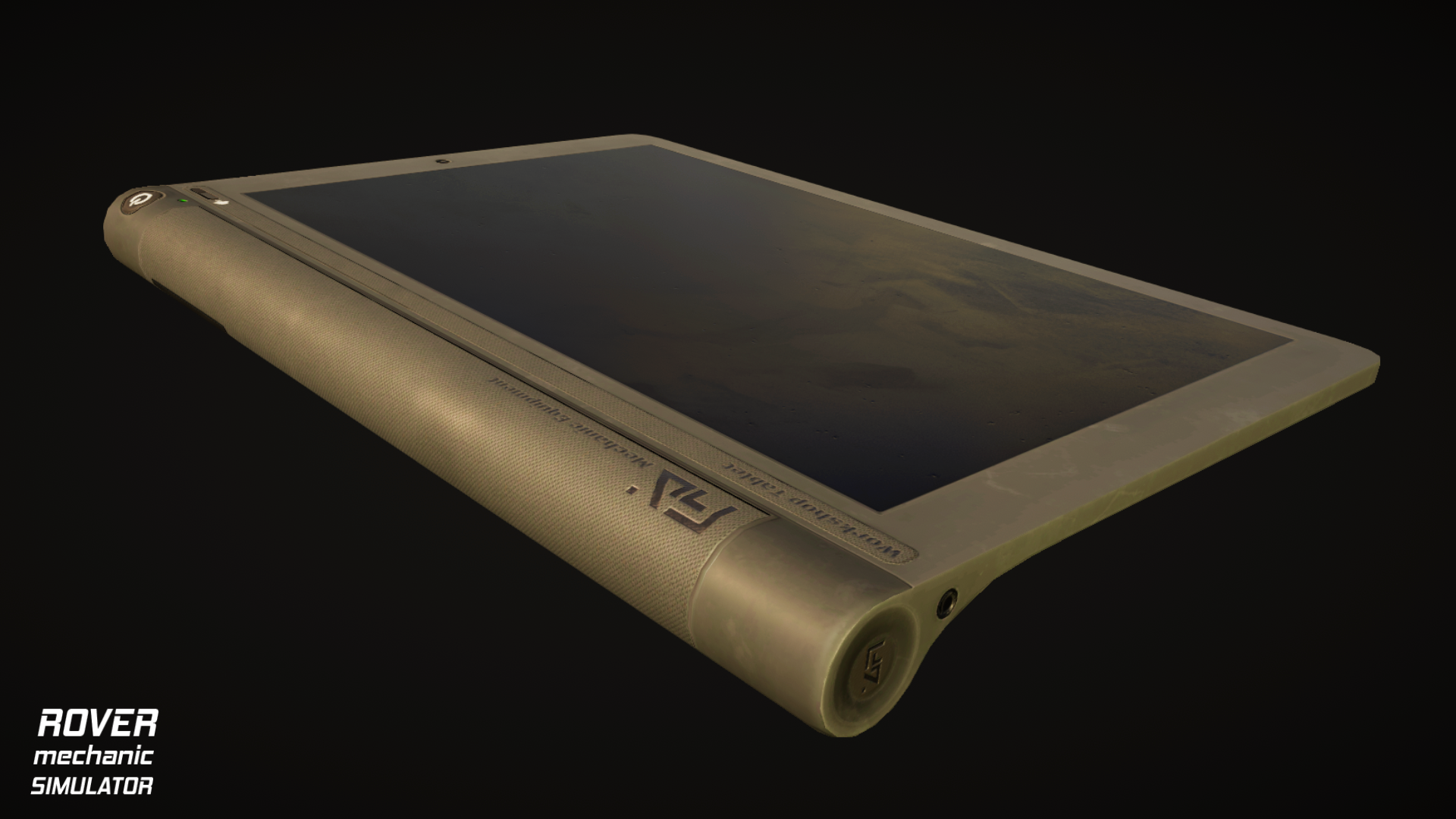 RMS_Devlog #12: Workshop Tablet
Dear Martians!
The tablet is an essential device for every mechanic on Mars. It allows you to manage the current state of the game and to check the progress of your repairs. You will find it inside the Martian hangar and it will serve as your little command centre.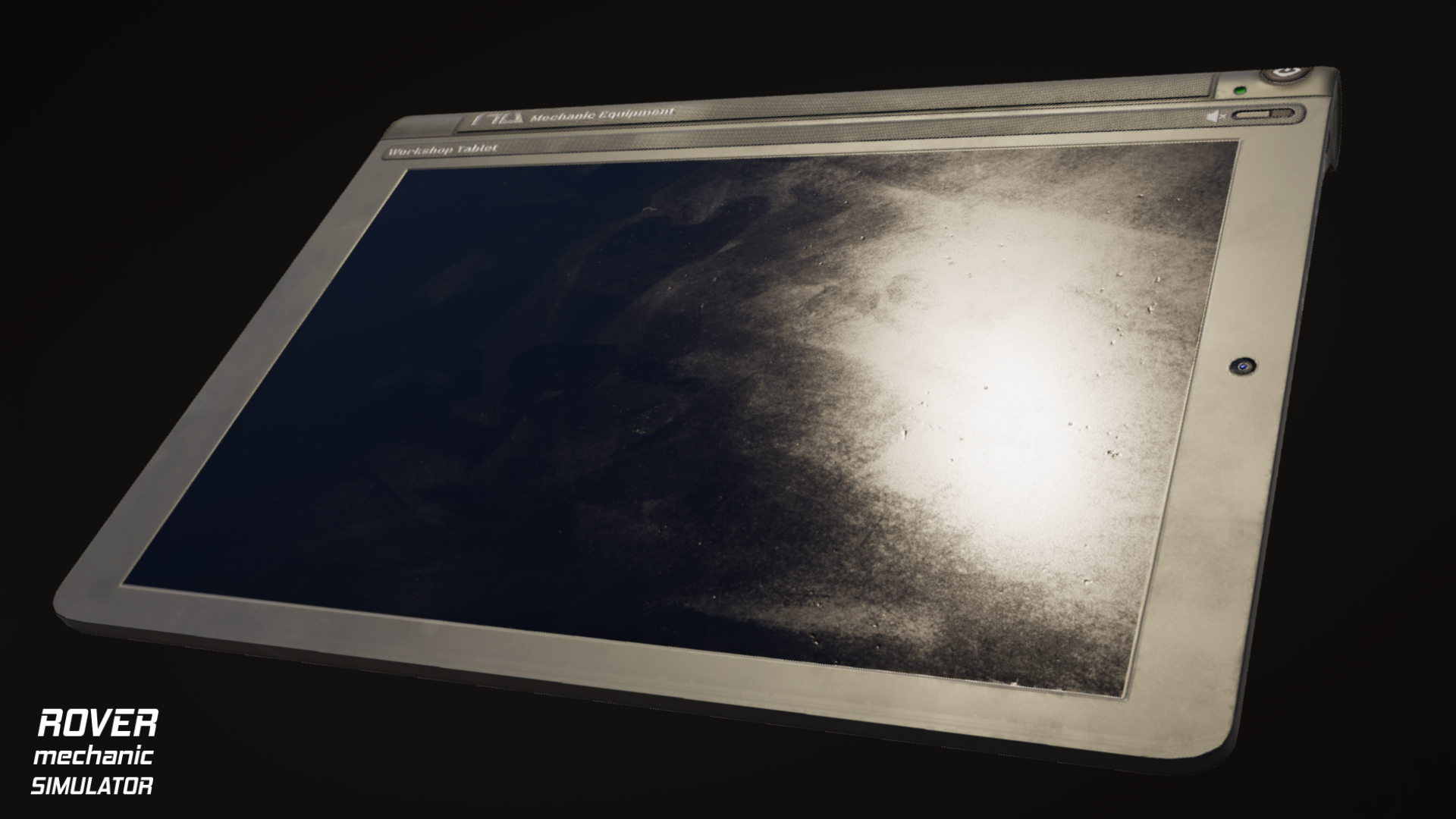 When you turn on the tablet, you will get access to several tabs that will let you manage the current state of the game, for example:
1. Order – this tab displays all the information related to your task, as well as other details, e.g.: order number, the name and picture of the Mars rover, description of the malfunction, repair status. In this tab, you can also accept a new task and mark the current one as completed.
2. Information about the player – this tab lets you access your statistics and other player details, such as: your name, level, rank, experience points, playing time, number of completed tasks etc.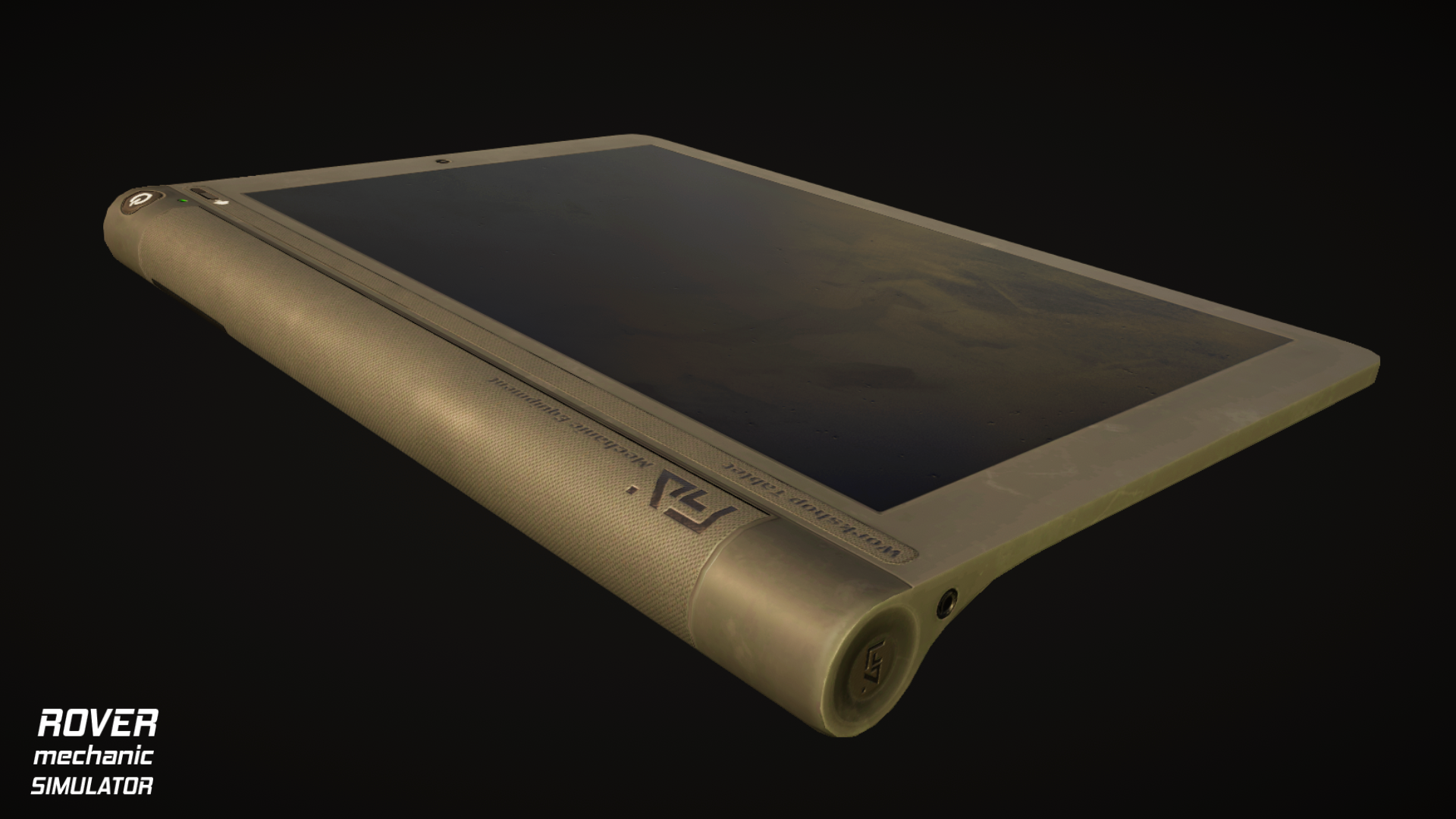 Apart from the above-mentioned tabs, there are also other, more general ones that are not directly connected to the specific gameplay:

Settings – language, graphics, controls, etc.
Exit – exit from the game.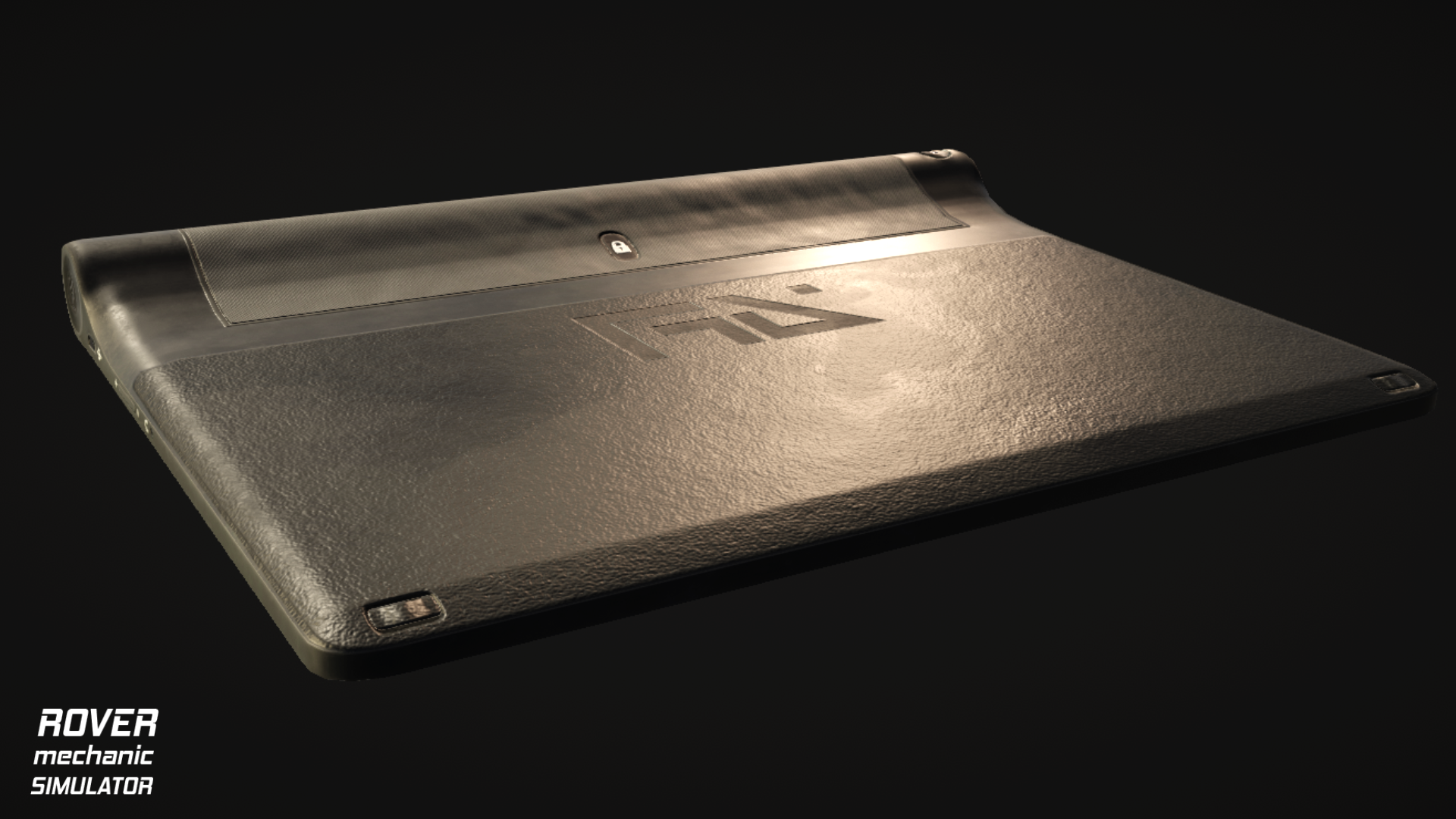 Stay tuned for upcoming devlogs! If you have questions related to the game, don't hesitate to ask on our discord channel![discord.gg]
Best Regards,
Rover Mechanic Simulator Team