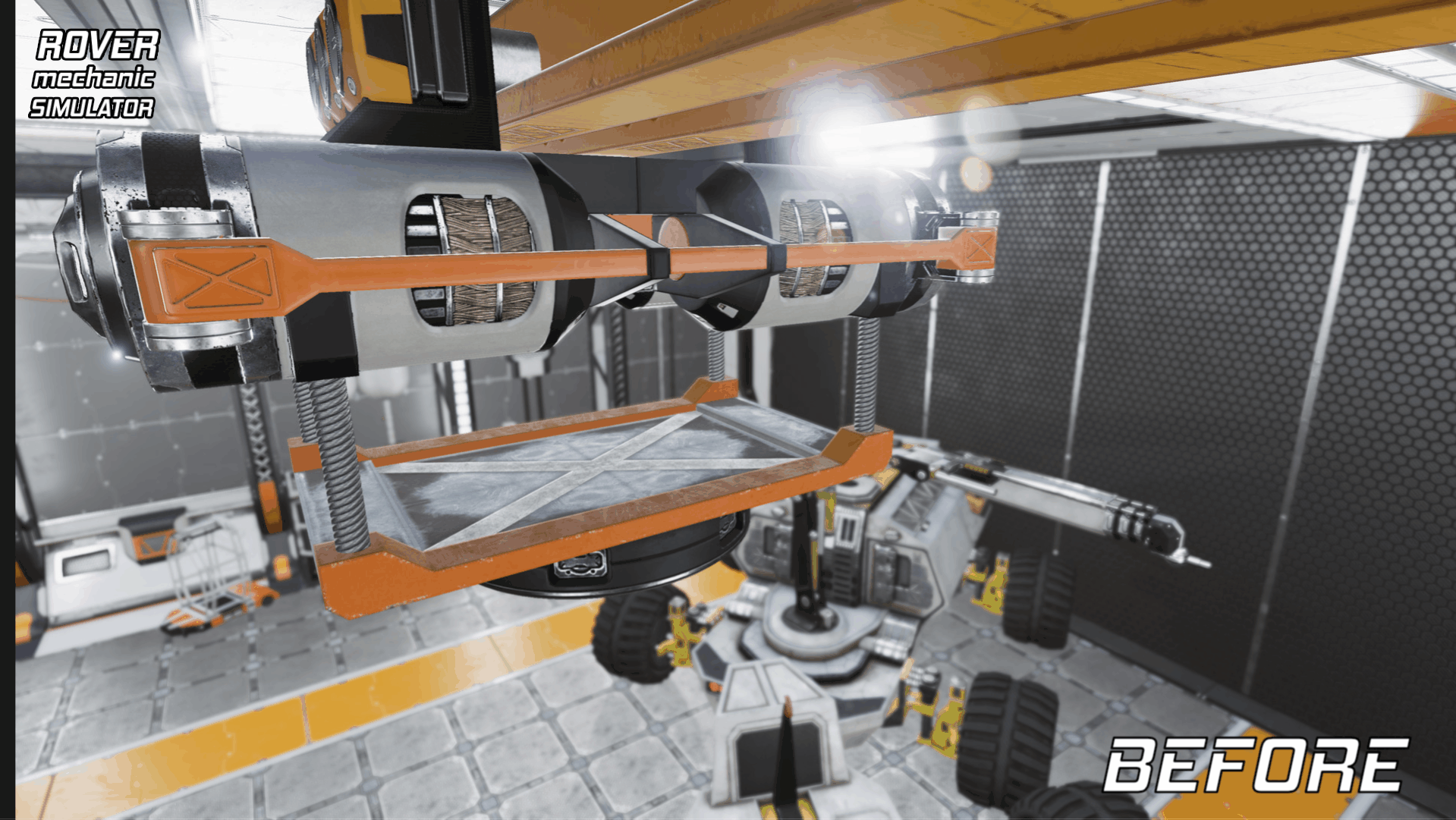 RMS_Devlog #14: Extreme Makeover: Hangar
Dear Martians!

Apart from updating our reference model of the Mars Exploration Rover, we've also introduced a few other changes and updates, which we would like to share with you in today's devlog. During the production process, our design team decided to redesign the hangar, the corridor and the overhead crane. The changes mainly concern the colouring. 
We've also added a new feature to the overhead crane. While using the device, you will have access to the CCD camera (special display mode), which will help you better control the grabber.
Stay tuned for upcoming devlogs! We will soon share with you more content directly related to the gameplay. If you have any questions or just want to know more about the game, feel free to join our Discord channel!
Best Regards,
Rover Mechanic Simulator Team