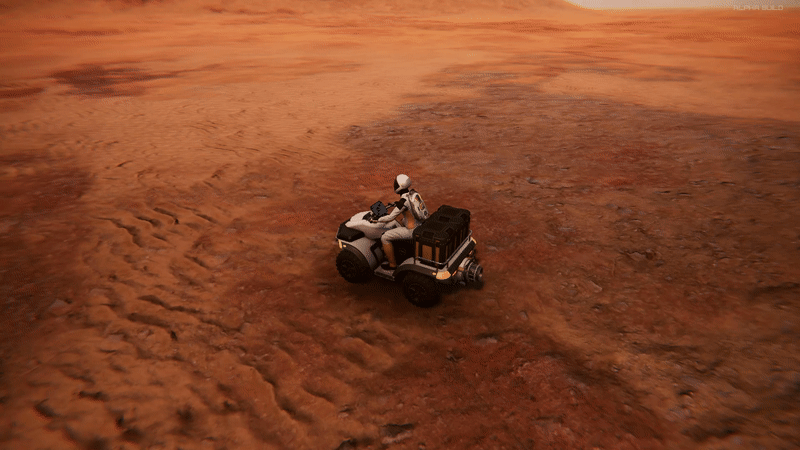 OM_Devlog #21: The Spacesuit
Dear Martians!

The spacesuit allows you to safely explore different regions of the Red Planet. It protects you against radiation and cold, and provides life support as well as mobility in difficult conditions. One of its main components is the helmet. It can get damaged and if that happens, you need to print a new one and replace it. The spacesuit is also equipped with a backpack and a tablet.
It is powered by a battery, so you'll need to recharge it from time to time to make sure you are well protected. Even if the battery is fully charged, you may still get injured during the solar storms, which produce high radiation levels. Safety is sexy, so you will look fabulous in your Martian spacesuit!
Stay tuned for more updates and keep following us on social media! If you have any questions or just want to know more about the game, feel free to join our Discord channel!
Best Regards,
Occupy Mars Team