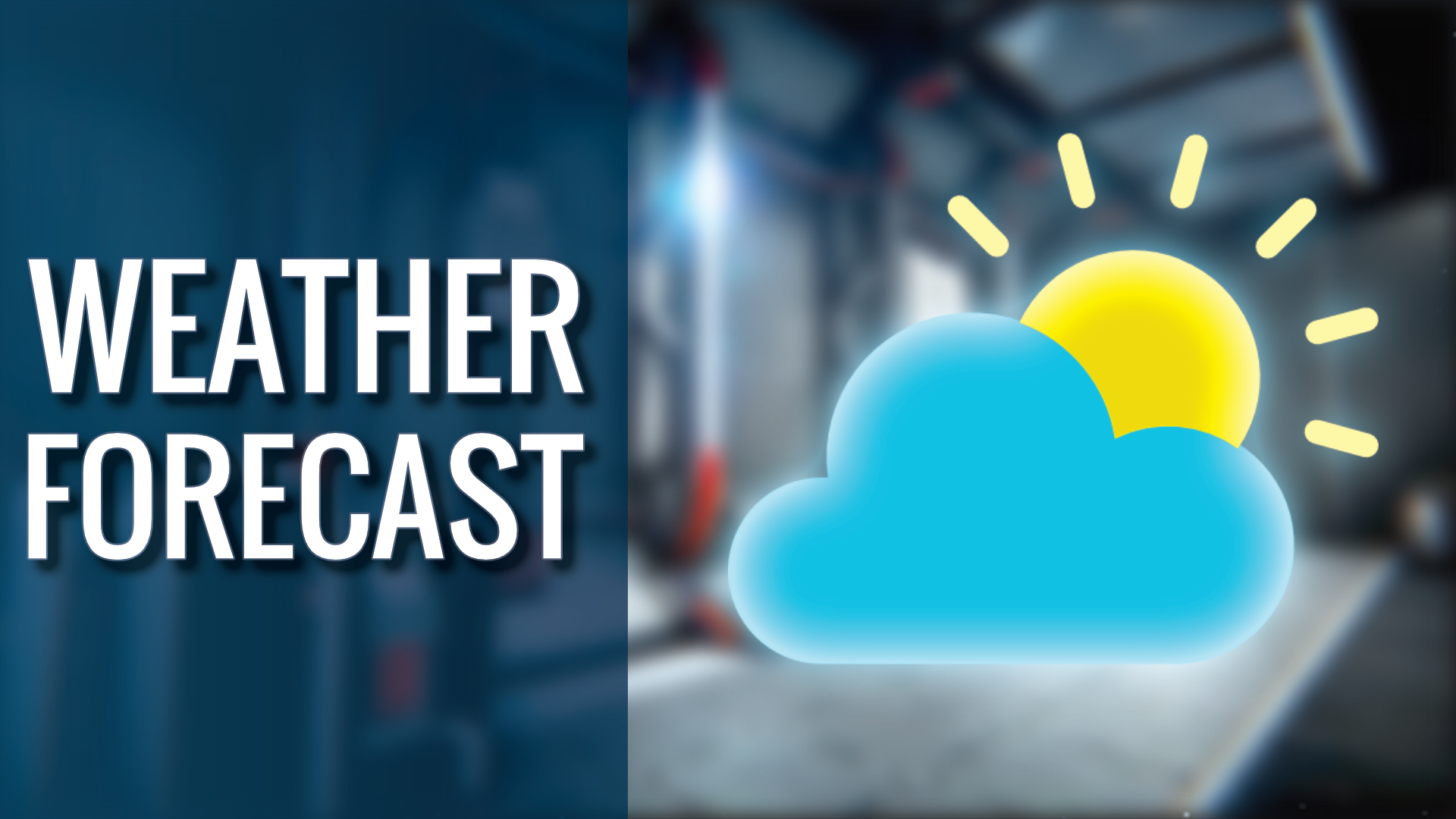 RMS_Devlog #19: Weather Forecast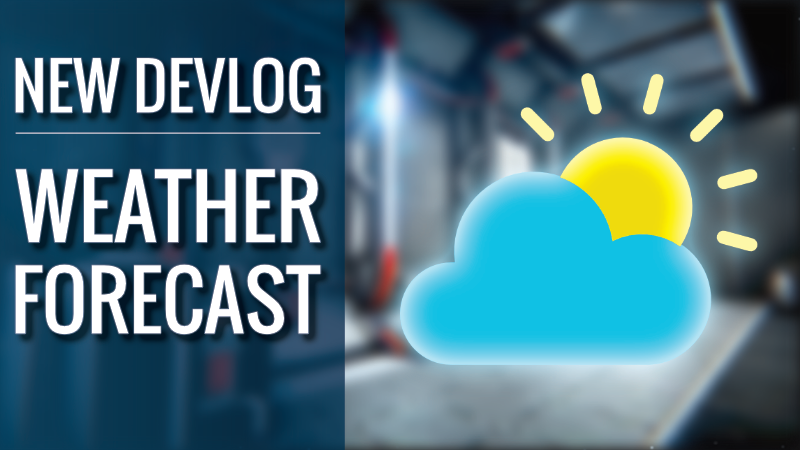 Dear Martians!
Each Hangar located in the Martian Colony is equipped with a weather board, which provides basic information about the weather conditions both outside and inside the building.

The weather board displays the following information:

Current temperature ― measured in Celsius degrees (°C)

Air Pressure ― measured in Hectopascal (hPa)

Oxygen level ― expressed as a percentage (%)

Carbon dioxide level ― expressed as a percentage (%)

Radiation Level ― measured in Microsievert ( µSv )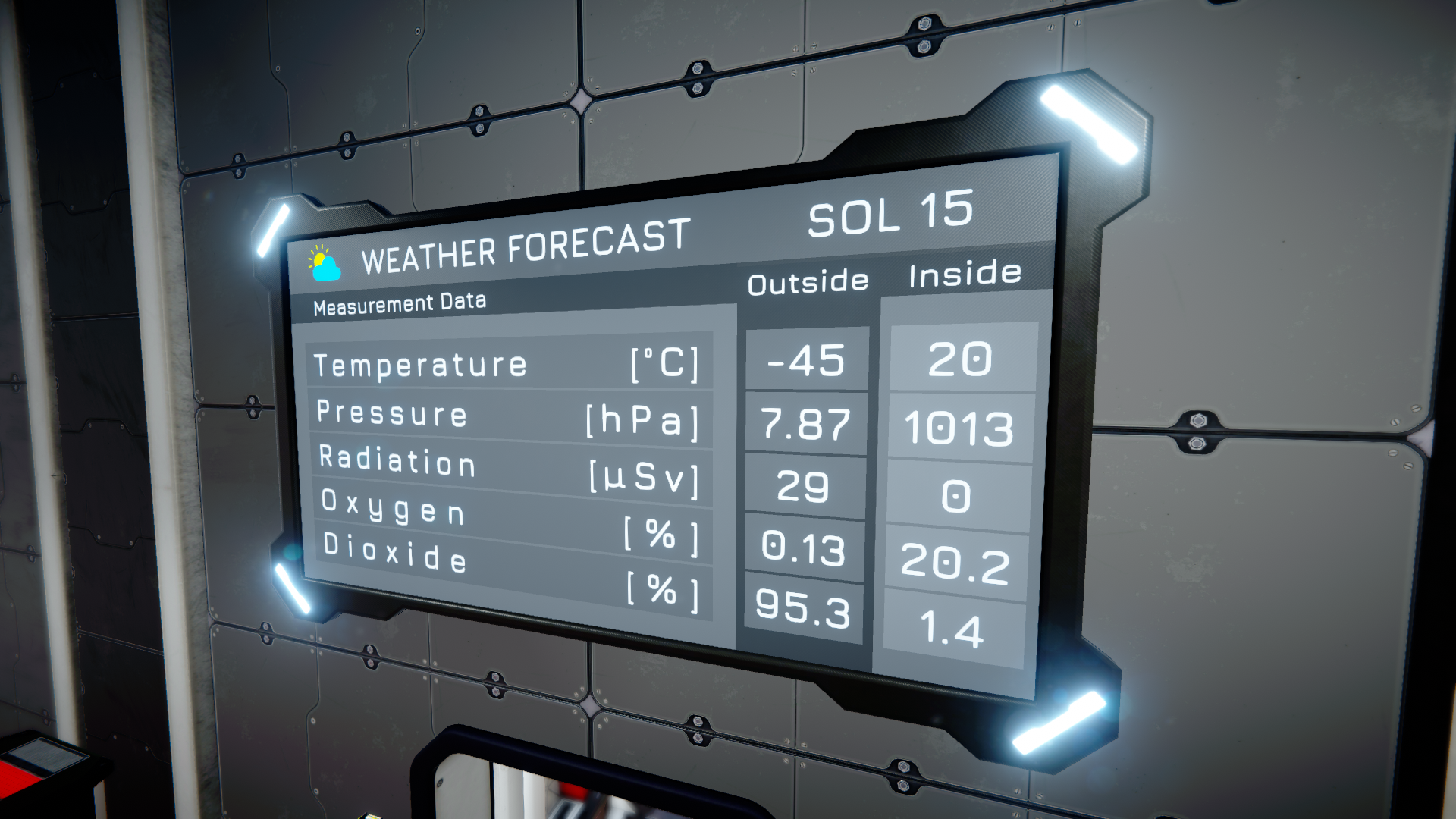 Besides, the board is synchronized with the details of your service in the Martian colony, so you can display the current Sol of your mission. Occasionally, the board can also be used to display announcements, so sometimes instead of weather data, the information about various important events will be displayed.
Stay tuned for upcoming updates! If you have any questions or just want to know more about the game, feel free to join our Discord channel!

Best Regards,
Rover Mechanic Simulator Team