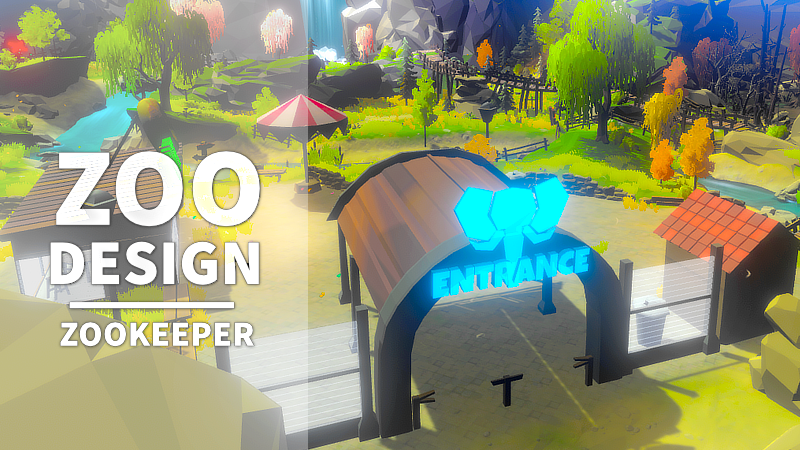 ZooKeeper_Devlog #7: Zoo Design
Hello ZooKeepers!
Today we would like to talk about designing and creating amazing Zoo that will attract visitors.
While creating your dream zoo, you can build following constructions and objects:

Animal enclosures – you will be able to choose the place, size, and shape, as well as conditions.

Additional attractions for visitors – it allows you to obtain additional funds for the development of the park and other attractions. As you progress through the game, you can improve them.

Pathways – provide access to all animal enclosures and attractions.

Decorations – you can decorate your park as you want, and also decorate the entrance to the zoo to attract visitors.
When the zoo is already created, you have to put animals in proper biomes and hire staff to take care of them, but this is the topic for the future devlog.
Stay tuned and follow the game for more updates!If you have any questions or just want to know more about the game, feel free to join our Discord channel!
Best Regards,
ZooKeeper Team