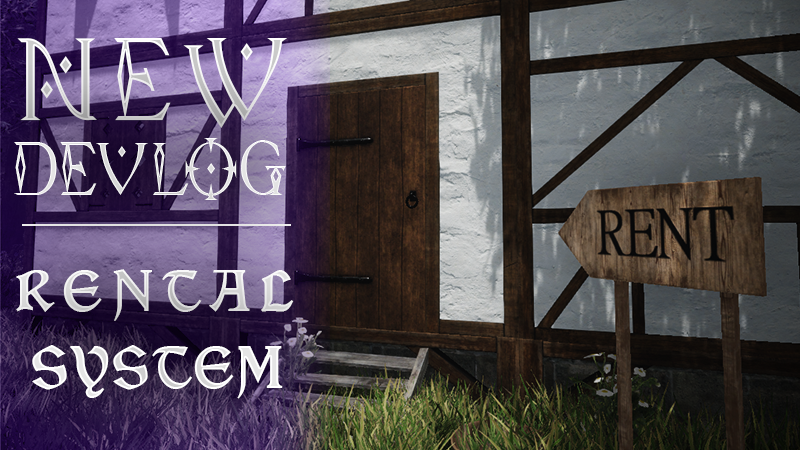 Castle Flipper_Devlog #6: Rental System
As you know from previous devlogs, you can put your property up for rent to ensure a steady income
Once the house is built, you can rent it to tenants. In oder to do this, you have to place a "for rent sign" in front of the house. You can interact with this sign to see a special UI that displays people who are interested in renting the property from you. Remember that each of them will have their own requirements regarding the area and the rental cost.
After you decide to rent your house to someone, you have to remember about collecting the rental fee regularly. Additionally, you have to clean the house or repair broken furniture. Some of your tenants will pay you a very high rental fee and they will have higher expectations than others. In this case, you'll have to have to fix something more often.
Stay tuned for upcoming updates. If you have any questions or just want to know more about the game, feel free to visit our Discord channel or join our Telegram!
Best Regards,
Castle Flipper Team