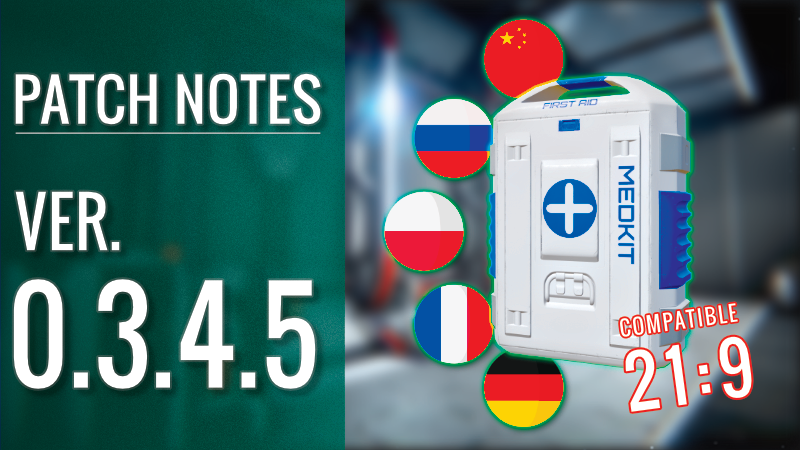 RMS_Translations update and more!
Dear Martians!
Update 0.3.4.5 for Rover Mechanic Simulator is now live!

This big update contains bug fixes and additional changes. It also introduces languages that have been added to the game.
For the full patch notes/changelog see below:
Bug Fixes:
Problem with game freeze when you clean panels after completing mission H-8468 has been fixed.
Bug with swapping parts on PCBs has been fixed.
Problem with controls reset to default when leaving the game has been fixed
Fixed an issue where the "place lift here" text is not disappearing after cancelling the action
Bug with resistorE on IC_6 PCB has been fixed.
Problem with picking up capsules from a 3D printer and then pausing makes the capsules spin around has been fixed.
Problem with the camera while working on the workbench has been fixed.
Problem with the airlock sound triggering without airlock moving has been fixed.
Problem with adding skill points on high screen resolutions has been solved.
Problem with the weather forecast board showing improper sol has been fixed.
Problem with triggering the sound without placing a lift has been fixed.
Problem with seeing the damage on uncleaned parts has been fixed.
Tablet button animation jittering bug has been fixed.
Problem with discrepancies in assembly/disassembly has been fixed.
Typos have been corrected.
List of improvements:
Salvaging incomplete sets is now possible
The scissors lift is placed permanently in the middle of the hangar
Support for ultrawide monitors with 21:9 aspect ratio has been added
Game Engine updated to newer version
Completed quests can be repeated
Added localizations:
Simplified Chinese
Polish
German
Russian
French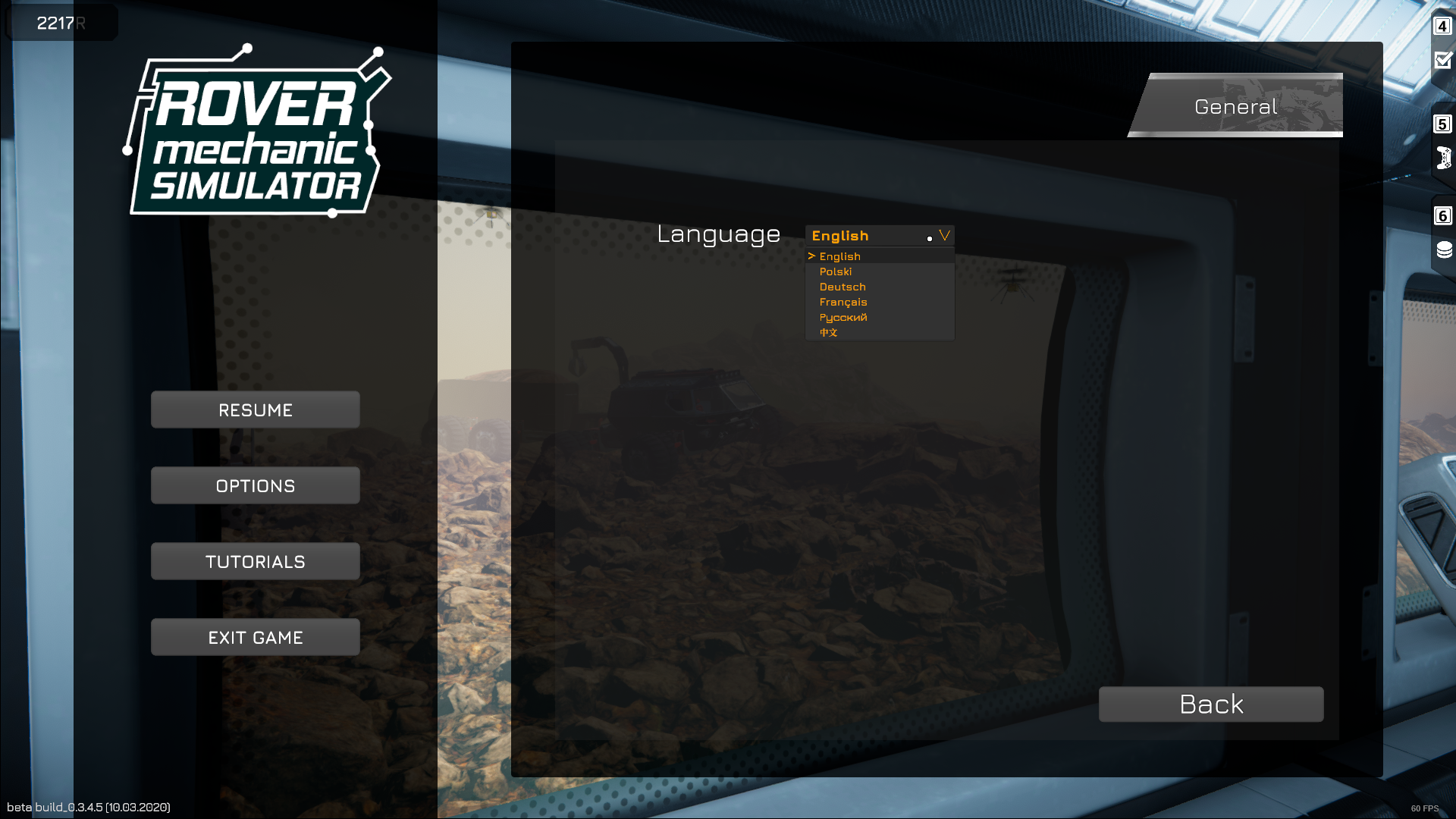 Remember that you can follow bug reports on our special public Trello Board. More information about how to report a problem can be found here.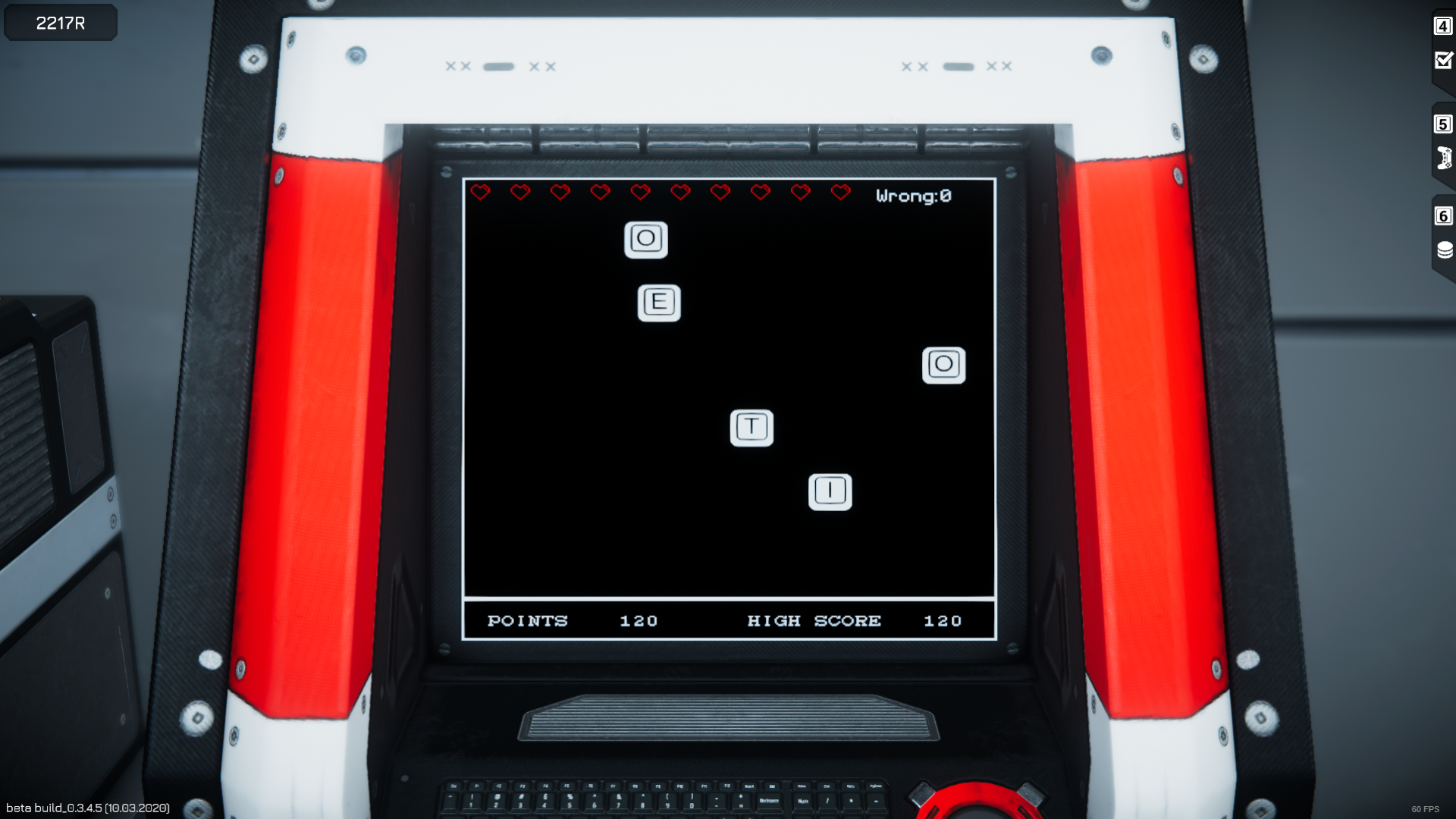 More updates and new content will follow later so stay tuned!
Best regards,
Rover Mechanic Simulator Team