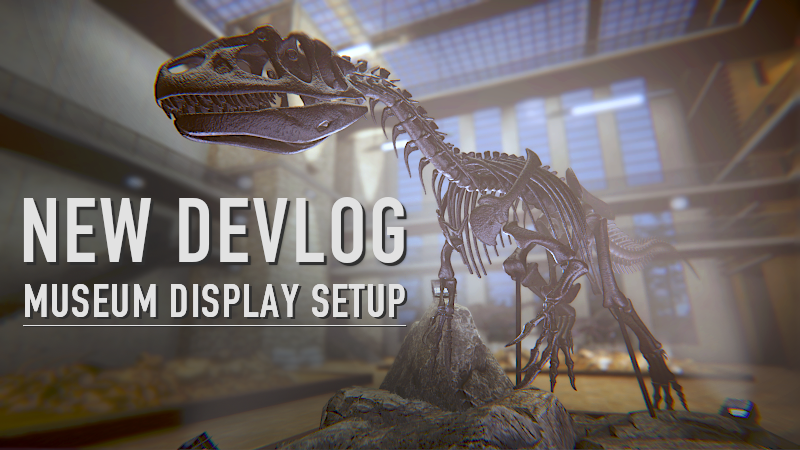 DFH_Devlog #12: Museum display setup
Today we have something special for you – a gameplay timelapse presenting museum display setup. We also would like to give you various tips for creating your own prehistoric museum. 
After gathering your findings and careful fossil preparation, you can proudly present your skeletons to the society. Open your own dinosaur museum and become a truly brilliant custodian. Follow our tips below and design unique exhibitions.
Start with creating a few exhibits that will attract your museum's future visitors. Put your completed dinosaur skeleton into the exhibition and set its pose to imitate lifelike situations. Use your creativity to arrange breathtaking scenes involving many different species in their natural environments.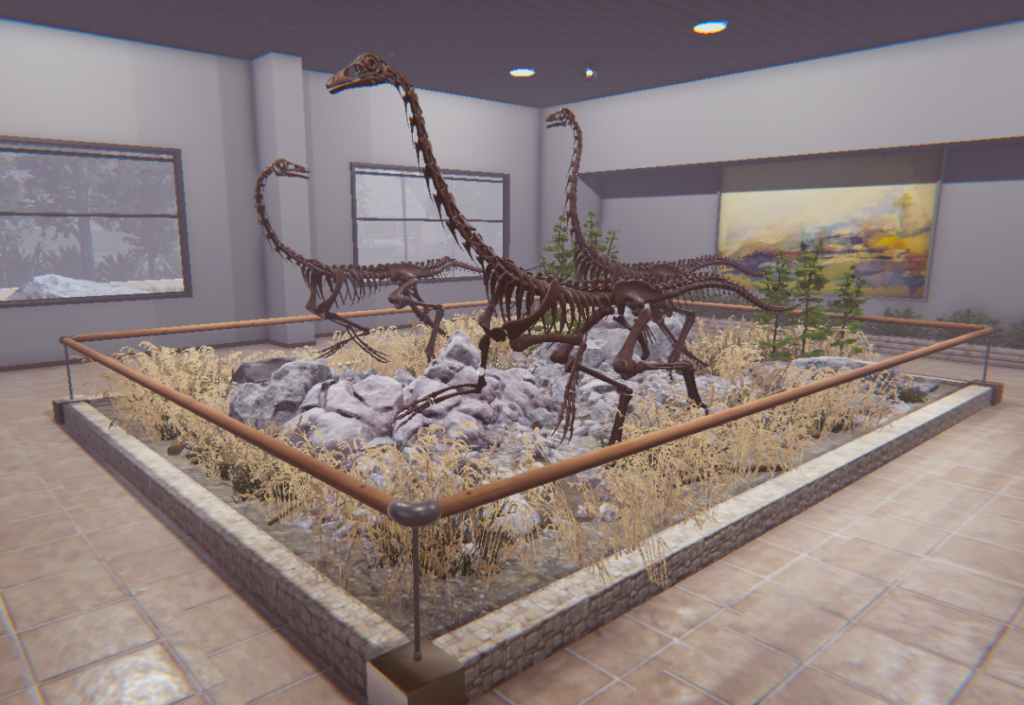 The next step is to choose a fitting biome that will determine the general look of your creation and the ground type as well. Carefully decorate your exhibition with real plants, rocks, and trees to make your specimens look more attractive.
Remember that even the best exhibition needs a good background setting that will underline its value. That's why you will also need to tend your museum. Customize floors and walls to bring out the mood of your exhibitions.
To stay up to date with devlogs from DFH, keep following the game on Steam. If you have any questions or just want to know more about the game, feel free to join our discord server! 

Best Regards,
Dinosaur Fossil Hunter Team