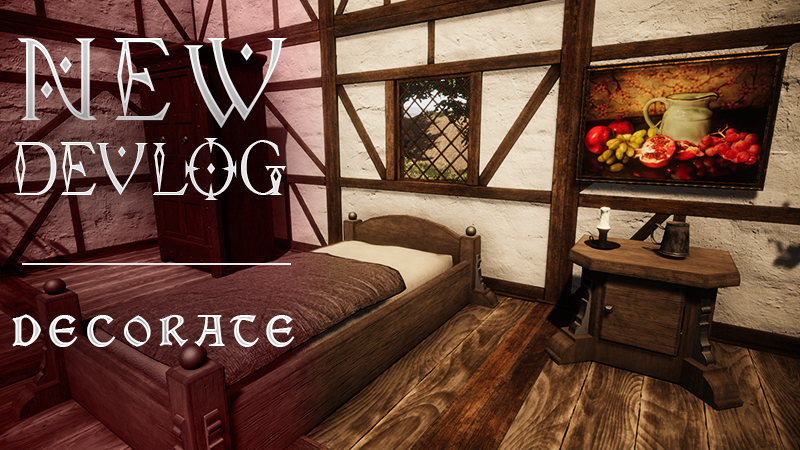 Castle Flipper_Devlog #7: Interior Decorating
Dear Castle Designers!
In previous devlog we talked about renting your property to tenants, and today we would like to talk about decorating your medieval houses in order to make it more attractive to your future tenants.

Once the house is built, you can start to decorate your rental property as you want! All of the available decorations and furniture can be found in the inventory. There are already hundreds of different types of furniture and other home accessories, and we are still working on increasing the number. Additionally, you can create your sets of furniture, and assign pieces of furniture to keys.
Decorating your medieval houses will be a very creative task and also fun. In the next devlog, we will show you something special! Stay tuned and keep following the game on Steam. If you have any suggestions or just want to talk about the game, feel free to visit our Discord channel or join our Telegram!
Best Regards,
Castle Flipper Team