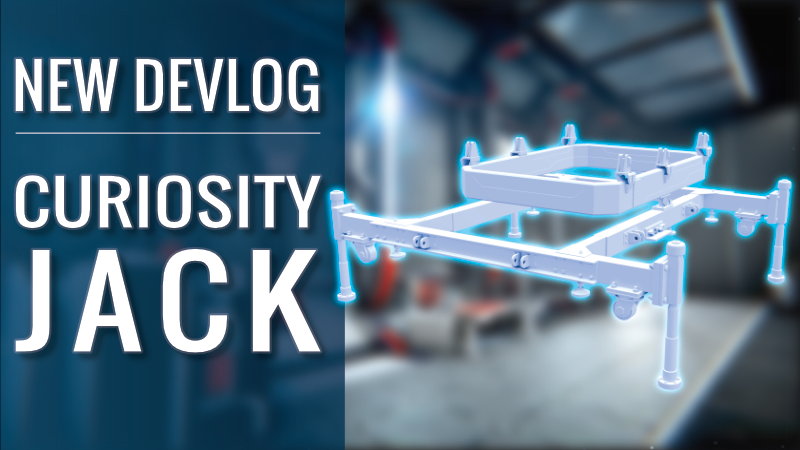 RMS_Devlog #27: Curiosity Jack
Dear Martians!
We're back with another awesome devlog for you!
This time we'd like to talk about fixing Curiosity Rover. As you know from the previous post, our Curiosity consists of 1387 components, including screws and other small elements. But tinkering with those parts will be different than dismantling components from MER Twins or Sojourner Rover.
Since the Curiosity Rover is a car-sized vehicle, you have to use a different type of jack in order to make repairs. Besides, the rover's internal components have to be dismantled from the bottom, so our design team has to design a jack that allows you to work underneath the vehicle.
Our 3d graphic designers modelled the jack based on the reference photos they had priorly collected (mostly from NASA JPL website). Below you can take a look at some of these pictures.
Given the size and weight of new rovers, the original Curiosity jack is a fixed-height structure that lets engineers from JPL and NASA crawl under the vehicle, similar to what you might see in regular car workshops. To make the digital jack fit RMS gameplay-wise, our developers slightly redesigned the jack to make it height-adjustable.
We're working hard on Curiosity Rover Update, which will add the big rover and additional hours of gameplay. Stay tuned and feel free to join our Discord server! Remember also to follow our upcoming game Occupy Mars: The game and add it to your Wishlist.
Best Regards,
Rover Mechanic Simulator Team