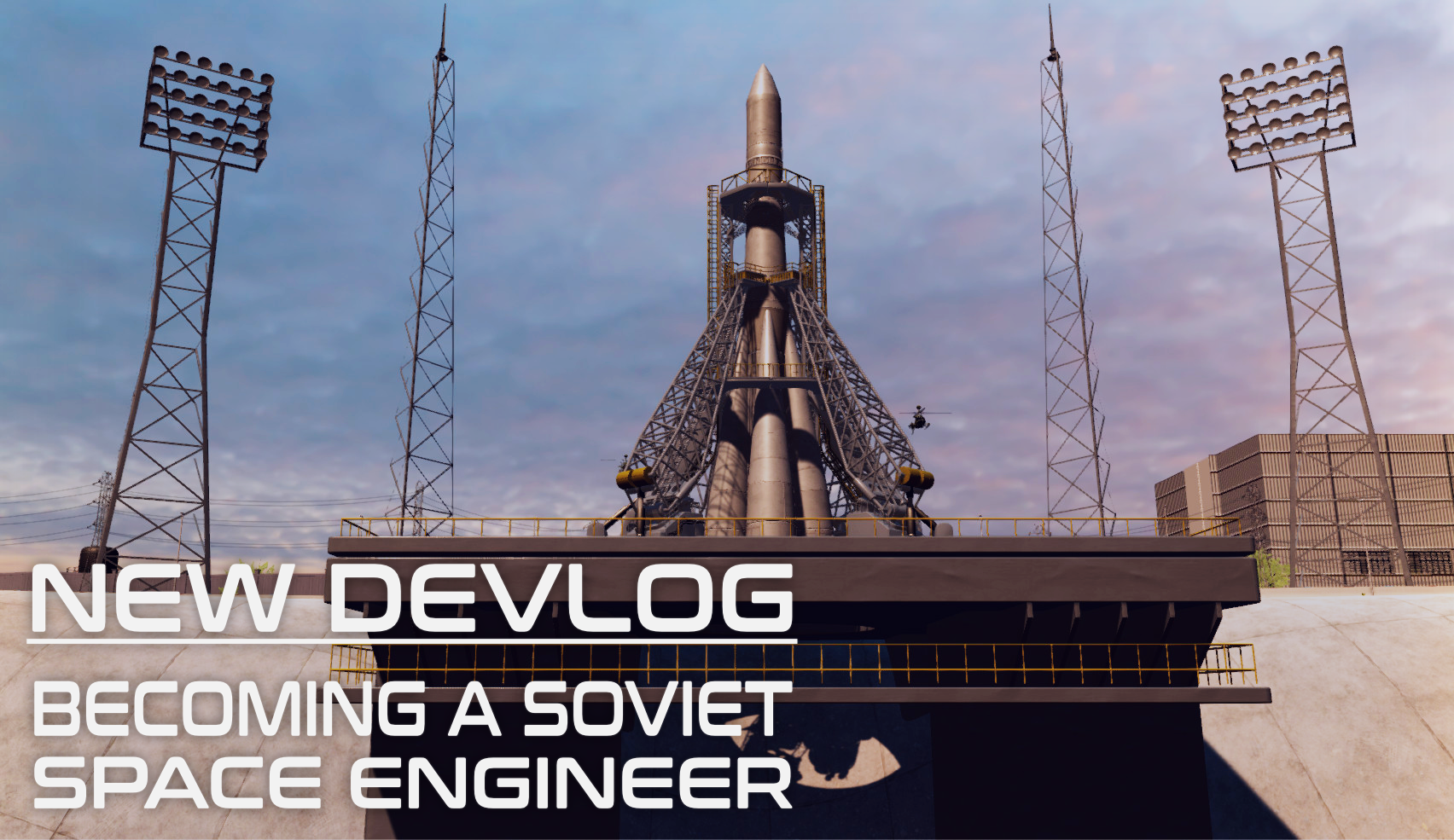 SSE_Devlog #1: Becoming a Soviet Space Engineer!
Hello there, Engineers!
Welcome to our very first devlog from Soviet Space Engineers! Today let's talk about how your engineering work in the Soviet Space Program will look like. 
Soviet Space Engineers will give you a unique chance to become a real pioneer of spaceflight. As an engineer in the Soviet Space Program, you will be responsible for fixing and building the iconic spacecraft and rockets from the R-7 family.

The main rocket construction hangar will be your workplace and a giant playground, where you can build rockets and spacecraft. You'll have various tools and devices at your disposal that will help you with your exciting and demanding job.
While performing your tasks, you will be able to learn, e.g. how to build rocket engines and prepare rockets for launch. But you'll also have great fun with testing prototypes, because not every launch will go as expected.
Stay tuned for more updates and keep following Soviet Space Engineers on Steam as we are slowly ramping-up the production of this game! Feel free to join our Discord server and talk with devs about the game. We're waiting for your suggestions!
Regards,
Soviet Space Engineers Team