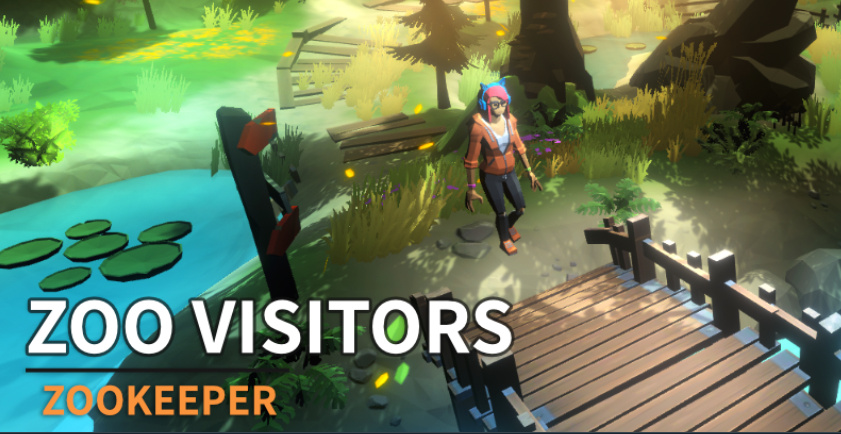 ZooKeeper_Devlog #10: Zoo Visitors
Hello ZooKeepers!
Last time we told you about staff members, and today we would like to talk about zoo visitors!
Zoo visitors will come to your animal park to see animals and have fun. Remember that nicely decorated Zoo will attract more guests, and attractions will ensure additional entertainment.
After entering the zoo, visitors pay for the tickets that price depends on the development level of your animal park. The number of zoo visitors is also closely connected to the zoo's development level. When you buy new facilities or new animals, the number of visitors visibly increases.
Stay tuned for more updates and keep following the game on Steam! If you have any questions or just want to know more about the game, feel free to join our discord server!
Best Regards,
ZooKeeper Team