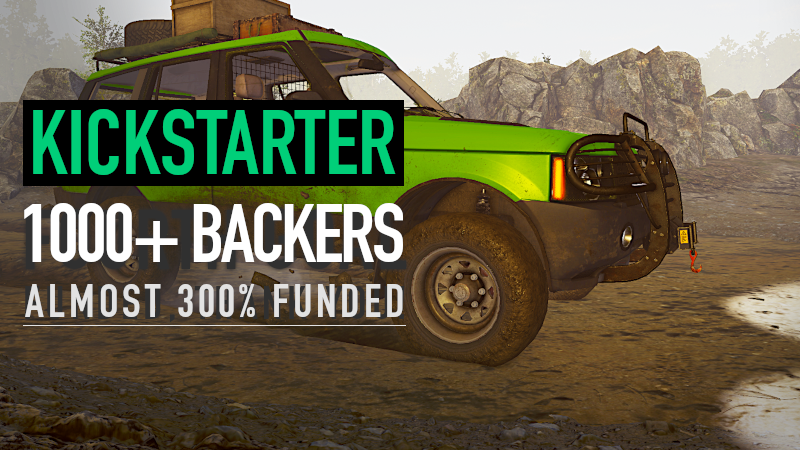 DFH_The Final Countdown!
Dear Paleontologists!
The Steam Game Festival is now officially over and we are in the final stage of the campaign!
Our teamwork in the field brought excellent effects! Together we're creating a video game about Paleontology that the world hasn't seen before, dedicated from enthusiasts to enthusiasts!
We're grateful for your incredible support. So far, more than 1000 backers supported Dinosaur Fossil Hunter on Kickstarter! We've also reached the next stretch goal: Welcome to the command centre, which will allow us to change the classic game menu into your own office!
You can still help!
Remember that there are only 48 hours left before the ending of our special time-limited pledge level: 🌟 Exploration Expert which will get you 4 great PC games for an exceptionally low price!
But that's not all, we have one more surprise for you!
By increasing your any pledged amount by +15 CAD you will additionally get a Steam Key to the full version of Barn Finders – a game made by our friends from Duality Games studio, which was also funded some time ago thanks to Kickstarter.
You can also still get other games as well, by increasing any pledge level by specified amount:
(as mentioned in the previous updates)
(The keys to Tank Mechanic, Rover Mechanic and Barn Finders will be sent to backers after the campaign concludes. The keys do Occupy Mars and Dinosaur Fossil Hunter will be sent out later – during the release of those games. The keys will be sent based on pledge history so make sure to increase your pledges by correct amounts)
Thank you for your support and for the invaluable feedback sent by many of you after playing the demo version of Dinosaur Fossil Hunter!
Currently, we're working on Dinosaur Fossil Hunter: the Prologue, which will be available for backers before the official Steam release. The Prologue tells a story about young Paleontology enthusiast and his passionate pursuit of success and self-determination.

This free to play version will be complemented by additional features and upgraded mechanics. We'll also add plot elements that will improve the immersion and introduce the player more in-depth into the world of paleontology. Remember to add the prologue to your Wishlists.
We hope that you'll enjoy playing the prologue as much as the demo version.
Once again, a Big Thank You, we couldn't have done this without you!
— Pyramid Games Team