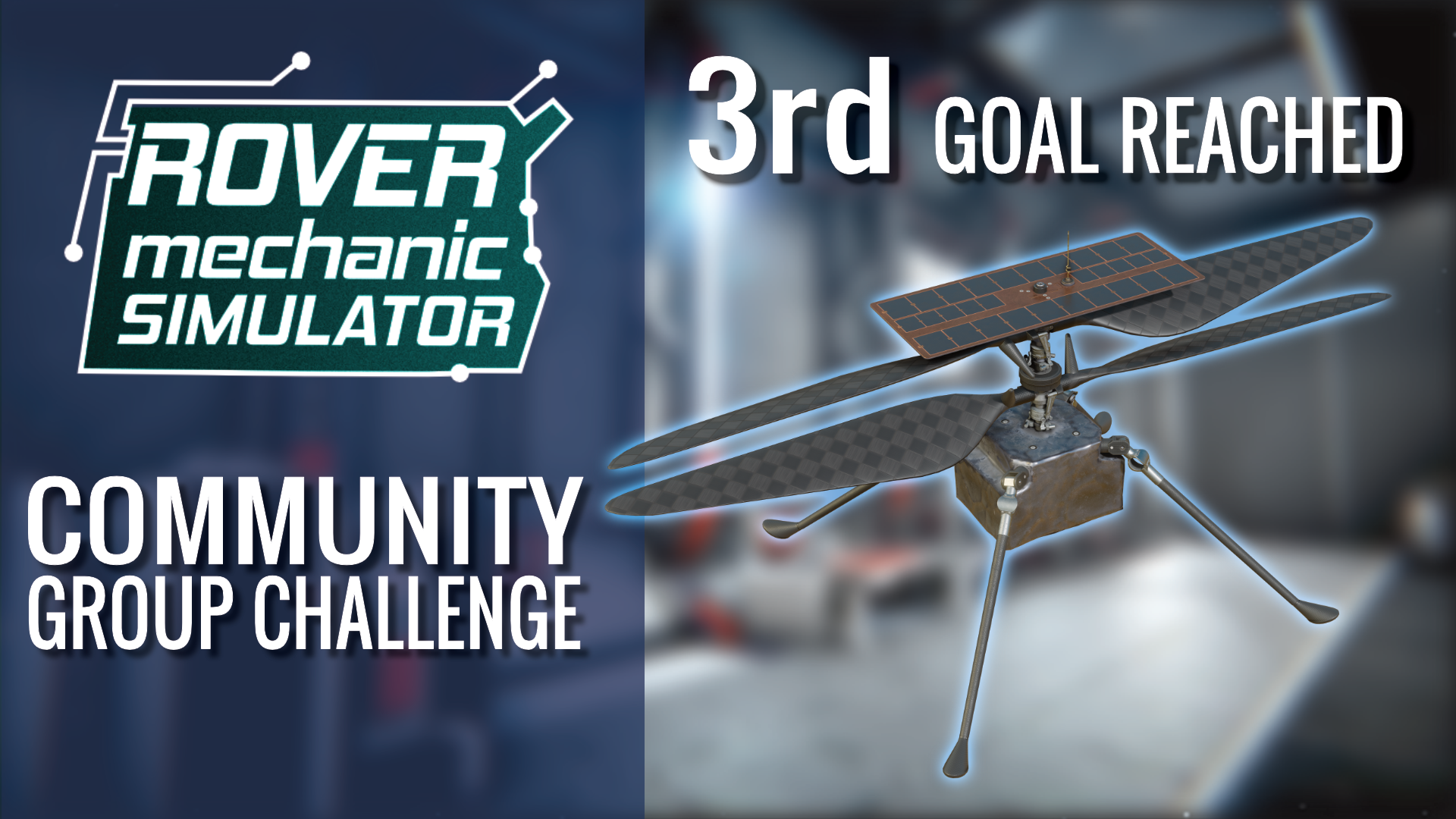 RMS_Community Challenge goal reached!
Hello, Rover Mechanics!

We've reached 11k people on our Community Group, which means that you'll be able to fix the Mars Helicopter Ingenuity!
Our small helicopter will be added in the upcoming big update, which will also introduce Curiosity Rover to the game! This update is planned to be released in the next few weeks as we are still working hard on its content. In short, new toys and new awesome quests are coming! Get ready for additional hours of tinkering!
Now it's time to reach the next goals on our Community Challenge! It is up to YOU how far we get!
The fourth goal will unlock a new mini-game "Meteor Rush", which is our version of the classic arcade game "Asteroids"!
Here's how to join the Steam Community Group:
Easiest way:
The standard way:
Enter Rover Mechanic Simulator store page and choose "Community Hub" over the logo and game description.
Choose "Follow" on RMS Community main window on top.
Stay tuned, stay safe and see you on Mars!
Rover Mechanic Simulator Team