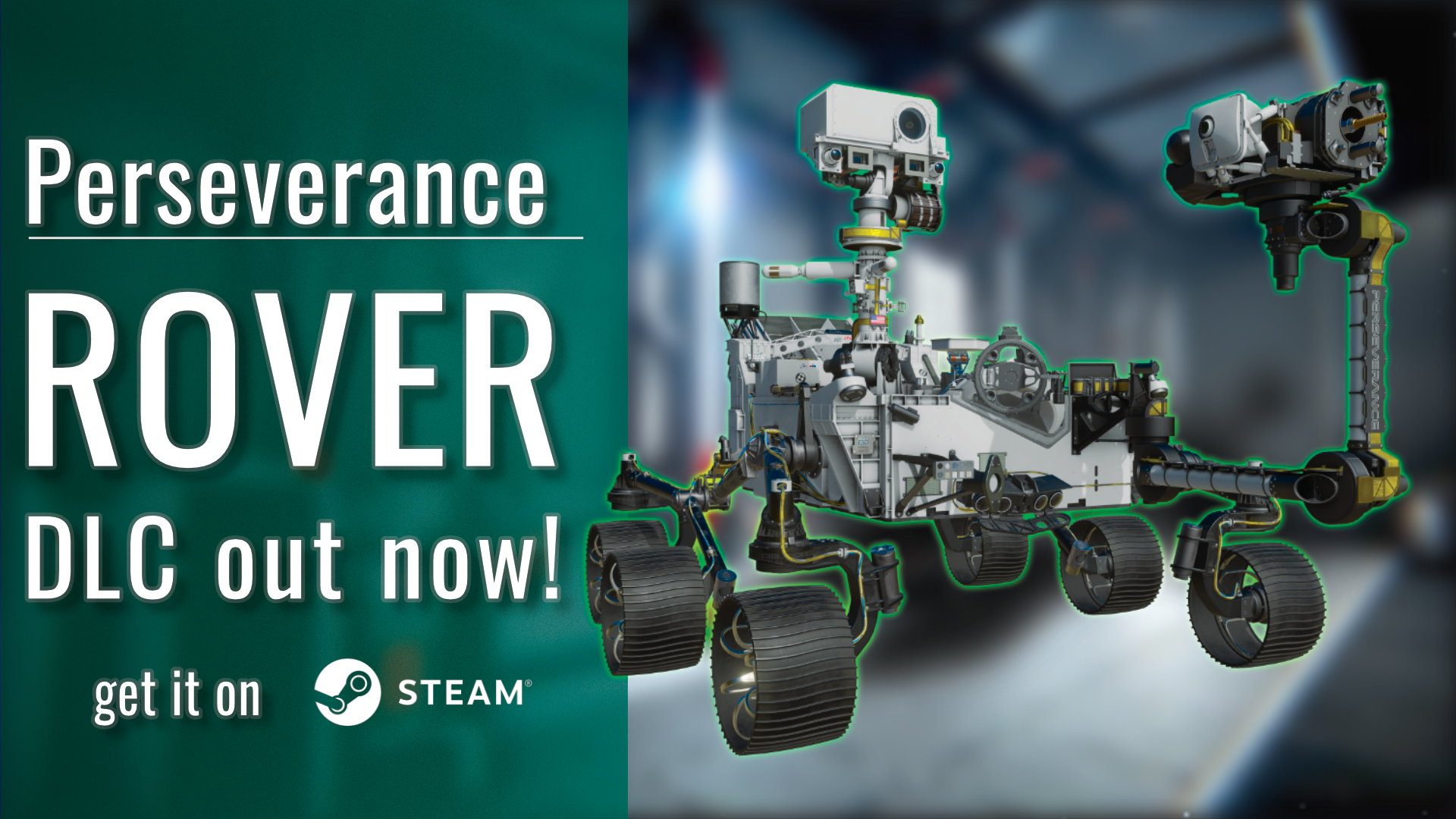 Rover Mechanic Simulator – Perseverance Rover DLC out now!
Dear Rover Mechanics!

The big day has finally arrived! NASA's Perseverance Rover lands on Mars today, and our Perseverance Rover DLC is now officially out on Steam!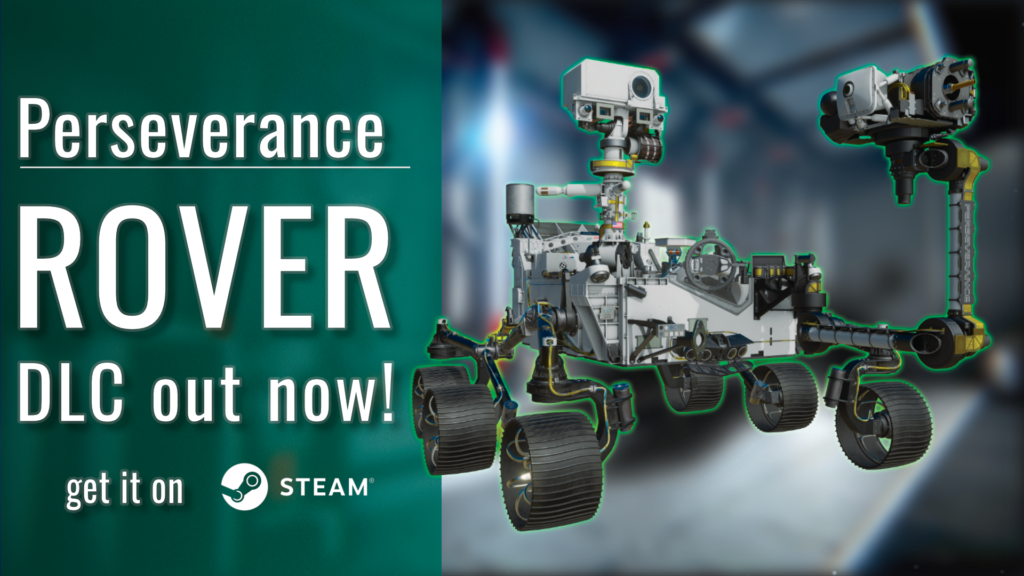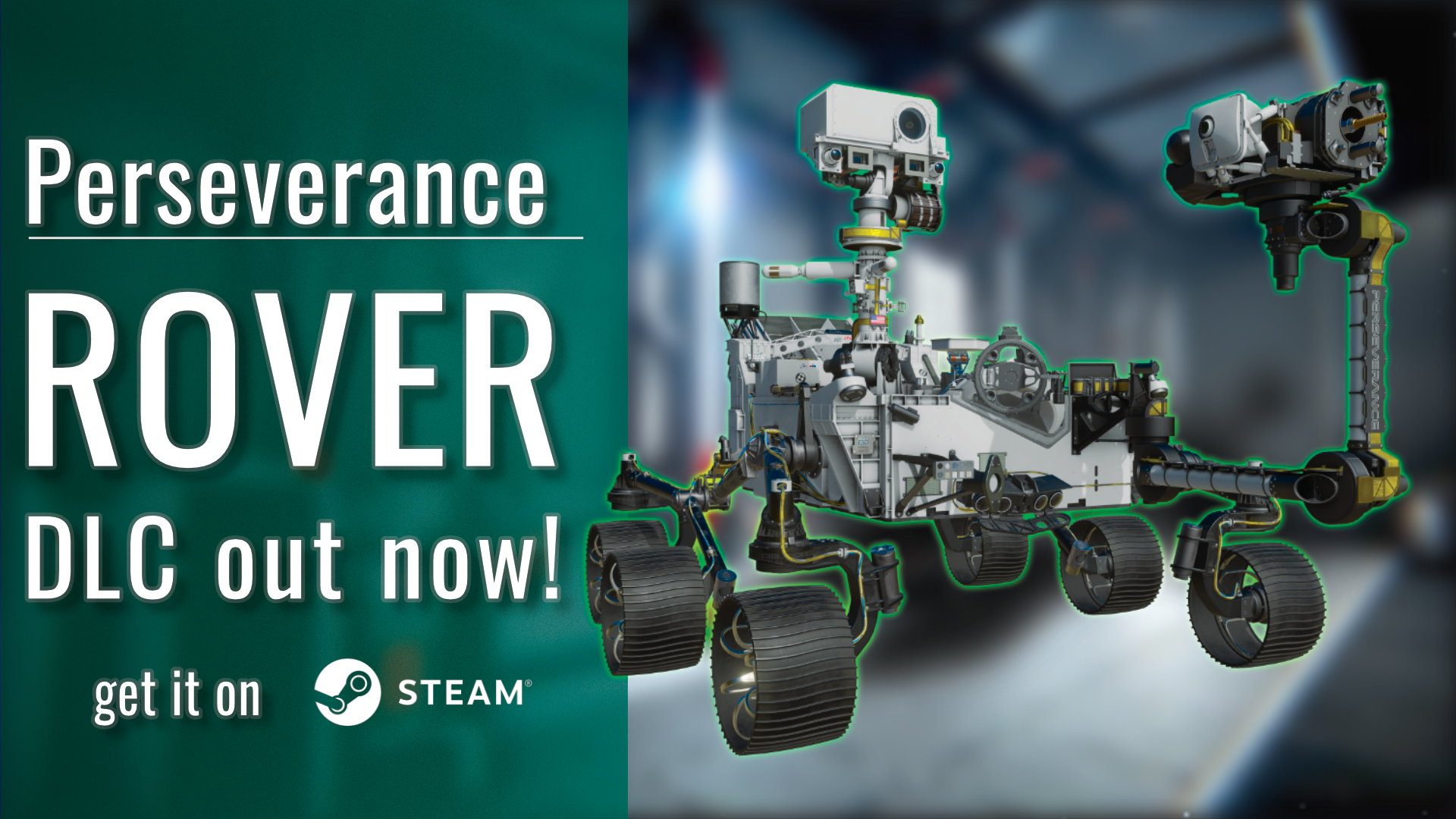 Perhaps you can't greet Perseverance on Mars, but you can welcome the new Rover to the workshop in Rover Mechanic Simulator! Play NOW and tinker with about 200 new unique parts! 30 new missions are waiting for you!
Full game:
Gameplay Trailer:
Livestream
Watch developers' livestream on one of the channels below:
Remember also to watch NASA's official broadcast that starts today at 20:15 CET. Perseverance Rover lands on Mars today, on Feb. 18, 2021, at approximately 12:55 p.m. PST!
Best Regards,
Rover Mechanic Simulator Team