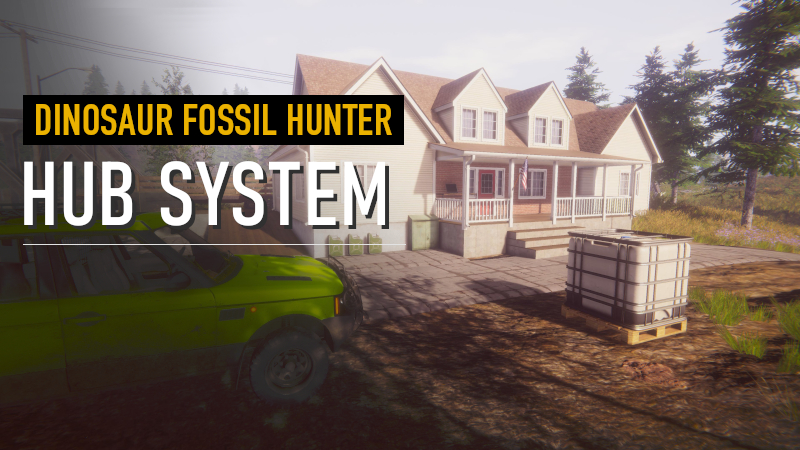 Dinosaur Fossil Hunter: Hub with terrain office!
Dear Paleontologists!
We'd like to give you a little update regarding our recent development progress. 🙂
For the last month, we've been hard at work polishing the core mechanics and making gameplay as smooth as possible. We're also in the process of adding features included in our Kickstarter stretch goals.
We're aware that hub is a point of return for every player, as it's the place he frequently visits between extracting fossils and managing his museum. It's a frequent stop before you set out on your next trip, that's why it should come with all necessary equipment.
That's why we'd like to introduce…
New HUB system! 🦖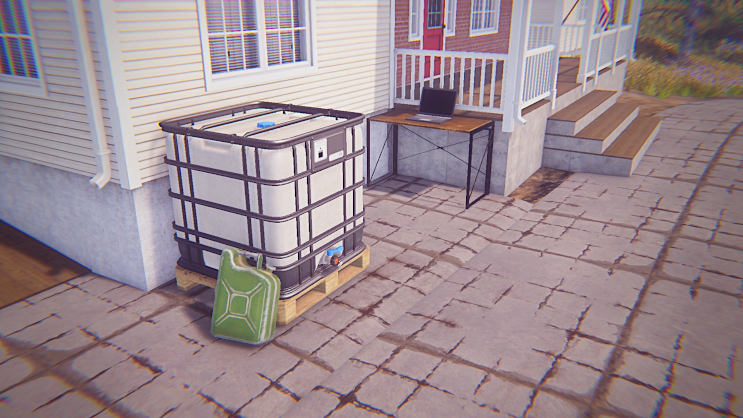 It's the one place that is available to you from the get-go. Provided you have the fast-travel option unlocked, wherever your excavation point is, you can go back to your hub anytime. All you need is to open the map, choose the hub's location and viola! You're home!
Other than serving as a base, hub is your place to go to whenever you need to adjust your equipment for upcoming trips or pass your findings to the museum.
Hub allows you to perform following actions:
✉️ Send fossils to the museum
In order to send a fossil to the museum, you need to park your car in a good place and move boxes with your newly discovered fossils to right transportation slots. After that, all that's left is to access a transporting menu and from there, a single command will handle it. The next time you see this fossil, it'll be in a museum. 🙂
🚗 Change your vehicle
Hub comes with your own terrain office, equipped with a laptop computer. Approach it to trigger a menu that will allow you to change your vehicle and bring new equipment.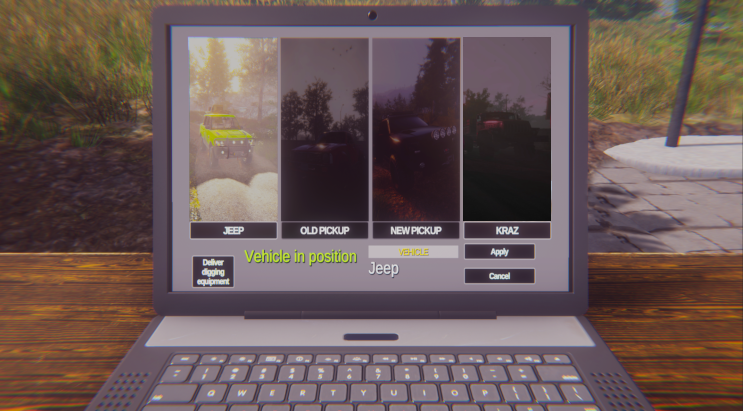 🛢️ Refill canister
Of course, even the best car won't be of use if it runs out of fuel. In your hub, you can find a canister, which you fill with a nearby 1000 l barrel. Then, you can take the full canister with you on your travels. It'll definitely come in handy in case of emergency.
📦 Pack necessary equipment to your vehicle
Whatever equipment you own, you'll find it here. Every new trip means new adjustments! Grab all the equipment needed to set up an excavation point and load it onto your vehicle. After the trip is finished, come back to your hub, gather new equipment and set off again in search of new adventures and discoveries!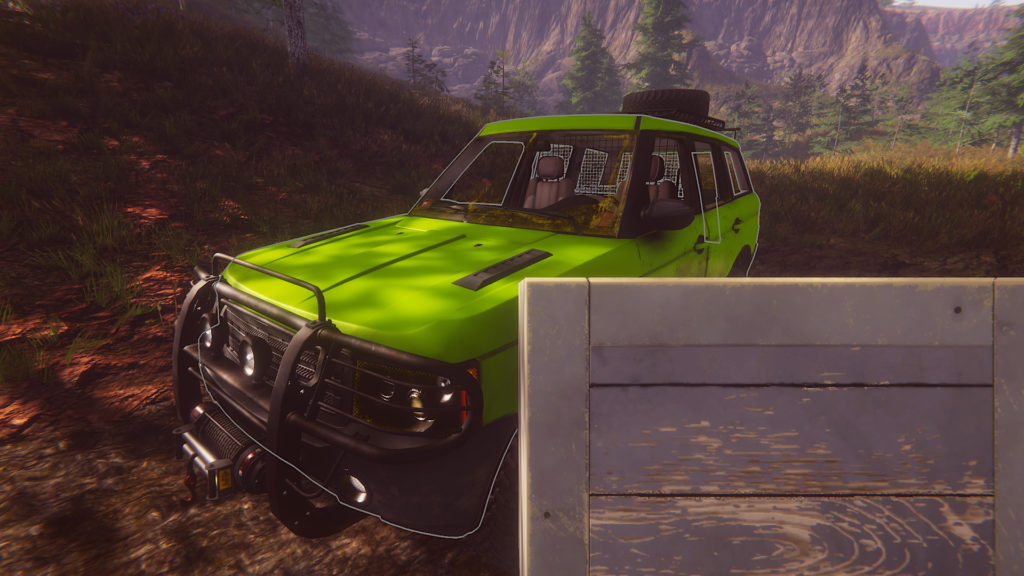 Stay tuned for upcoming updates, and keep following Dinosaur Fossil Hunter on Steam! 🦕
Join our Discord community, too! We post sneak peeks every now and then, so it's a great way to stay up to date with development progress. We'd be happy to hear from you! 🙂
Best Regards,
Dinosaur Fossil Hunter Team