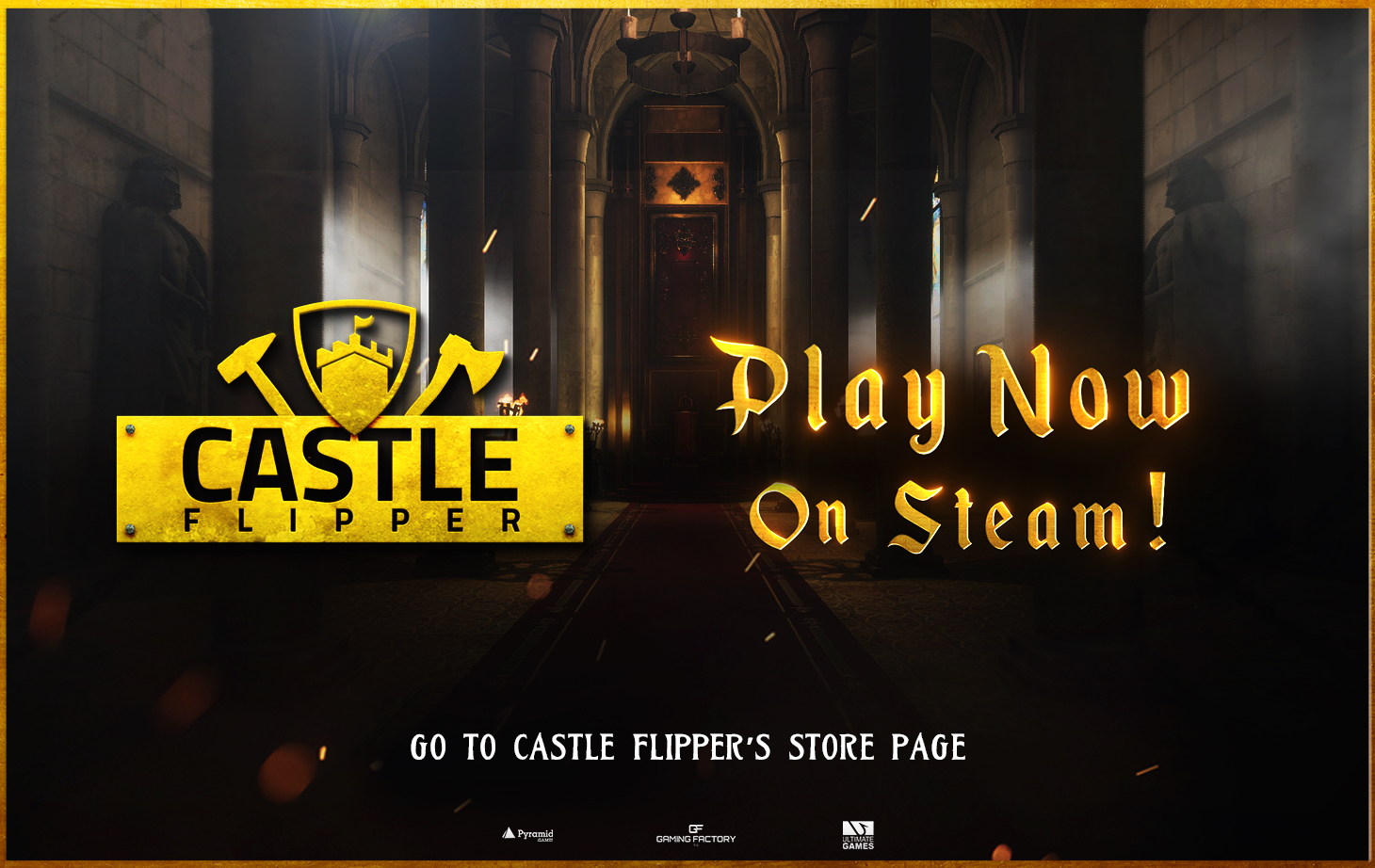 Castle Flipper has been released!
Hello, everyone! We apologize for a late announcement here.
Let's cut to the chase – Castle Flipper has been released! 🏰✨It's available for purchase with a 15% launch discount until June 2nd!
We would like to thank all of you who have been supporting us on the way. We hope that Castle Flipper will be an enjoyable experience to all of you and we'll do our best to stay up to date with your feedback in the upcoming days. We can't wait to read about your impressions of the game!
Right now, our team is working hard on the first patch v1.0.1, which will fix some of the issues you have reported. You can read more about upcoming fixes here.
We hope to have the patch ready for you soon! 😊
If you would like to talk about the game with us, like always, we invite you to our Discord server.
Best Regards,
Castle Flipper Team