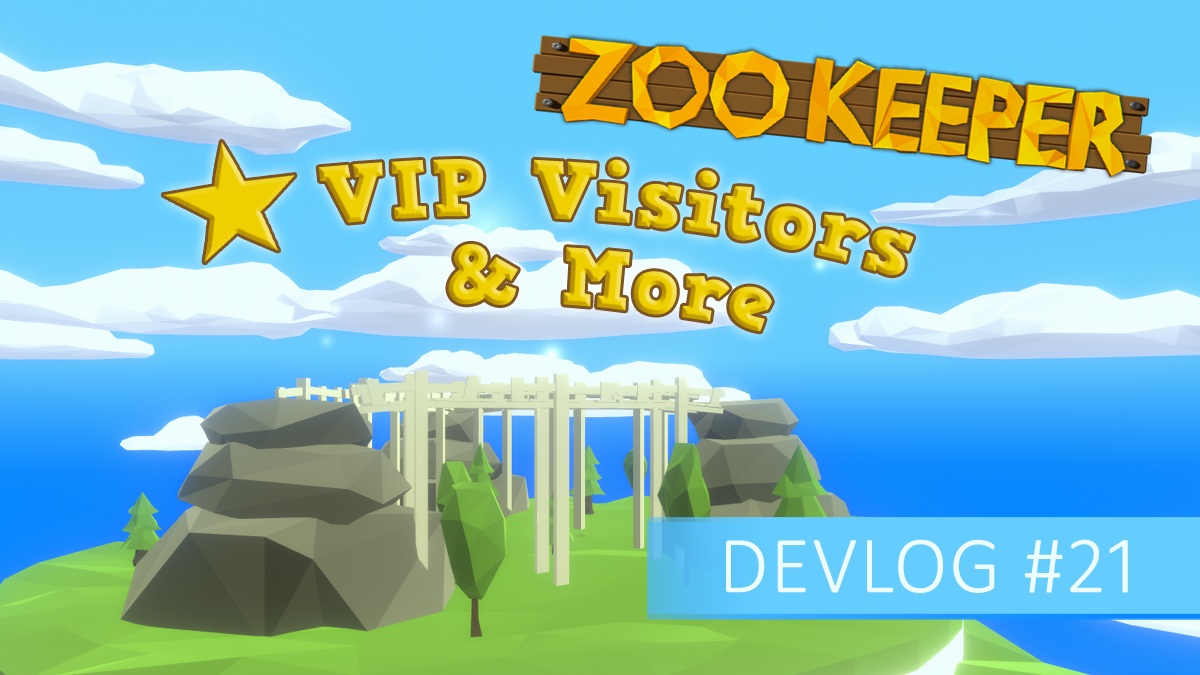 ZooKeeper: VIP Visitors and more!
Hi there, ZooKeepers! 🐘
We apologize for the silence. We have been working hard on ZooKeeper and we did our best to keep you updated on our progress via our various social media.
Today, we have decided to gather all our little achievements we made and show them to you all here. Let's get started!
🍦 New buildings – new attractions for your visitors
At the early stage, all you could get for your hungry visitors was a hotdog booth. Now, there is much more to choose from, as we have added ice cream, pizza, hamburger, lemonade booths and even a stand with merchandise!

⏱️ Employees moving at the right speed
We have tried to figure out the best way for the zoo workers to move around various enclosures. We have considered different options and admittedly, there were many difficulties along the way, but in the end, we have decided on a more simplistic solution. As long as you place a special booth in every enclosure, your employees will be able to travel between them underground by entering one enclosure, and leaving through the other, in another enclosure! Perhaps it's not the most realistic approach, but – as we believe – it should work well with the pace of the gameplay and lowpoly aesthetic of the game. It allows the workers to move efficiently and quickly, allowing the player to relax and saving him the frustration of NPCs reacting too slowly.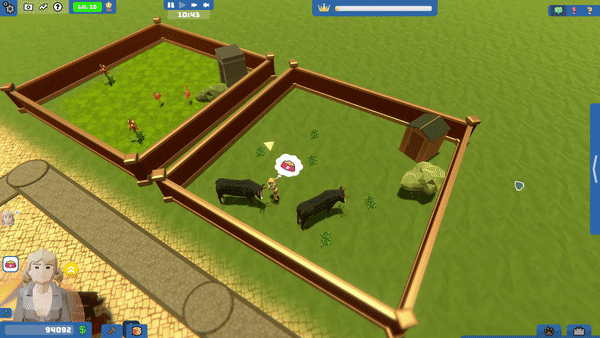 🐣 Baby animals
That's right! If you make sure your animal has another companion of the same species, you might find an adorable surprise in the enclosure!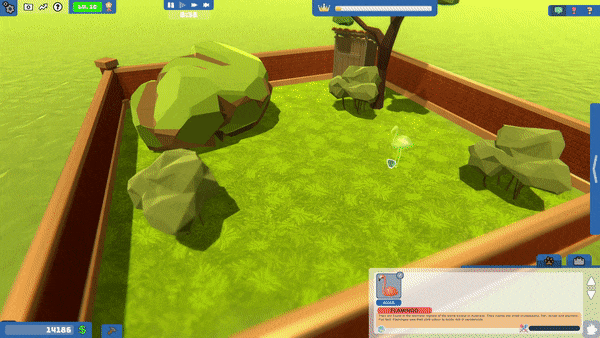 ⭐ VIP Visitors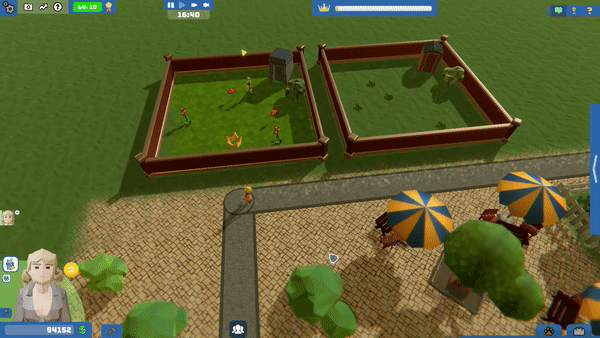 As VIP part indicates, they are special individuals whose satisfaction is essential to you and your zoo's growth. You can recognize them by a golden glow and a crown floating above their heads. Contrary to other visitors, YOU are the one who needs to control them and point them in the right direction during their visit. Unattended, they just stand idly and wait for pointers.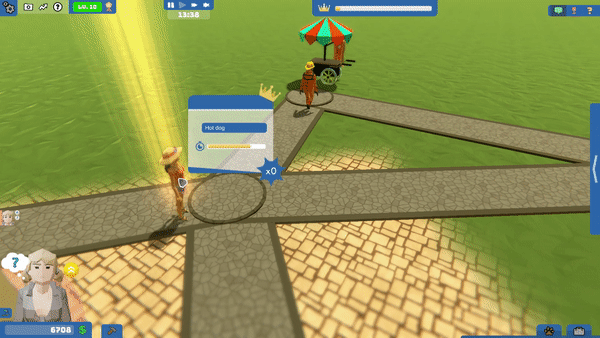 You can think of them as celebrities, who expect all your attention the moment they step into your zoo. Handling them requires more effort, but it's very much worth it! It may also be a nice change of pace compared to usual visits.
What do you think of these additions? Let us know here or join our Discord Community and talk to us there! 💬
Thank you all for your support! ❤️ Stay tuned for upcoming updates and keep following the game on Steam!
Kind Regards,
ZooKeeper Team