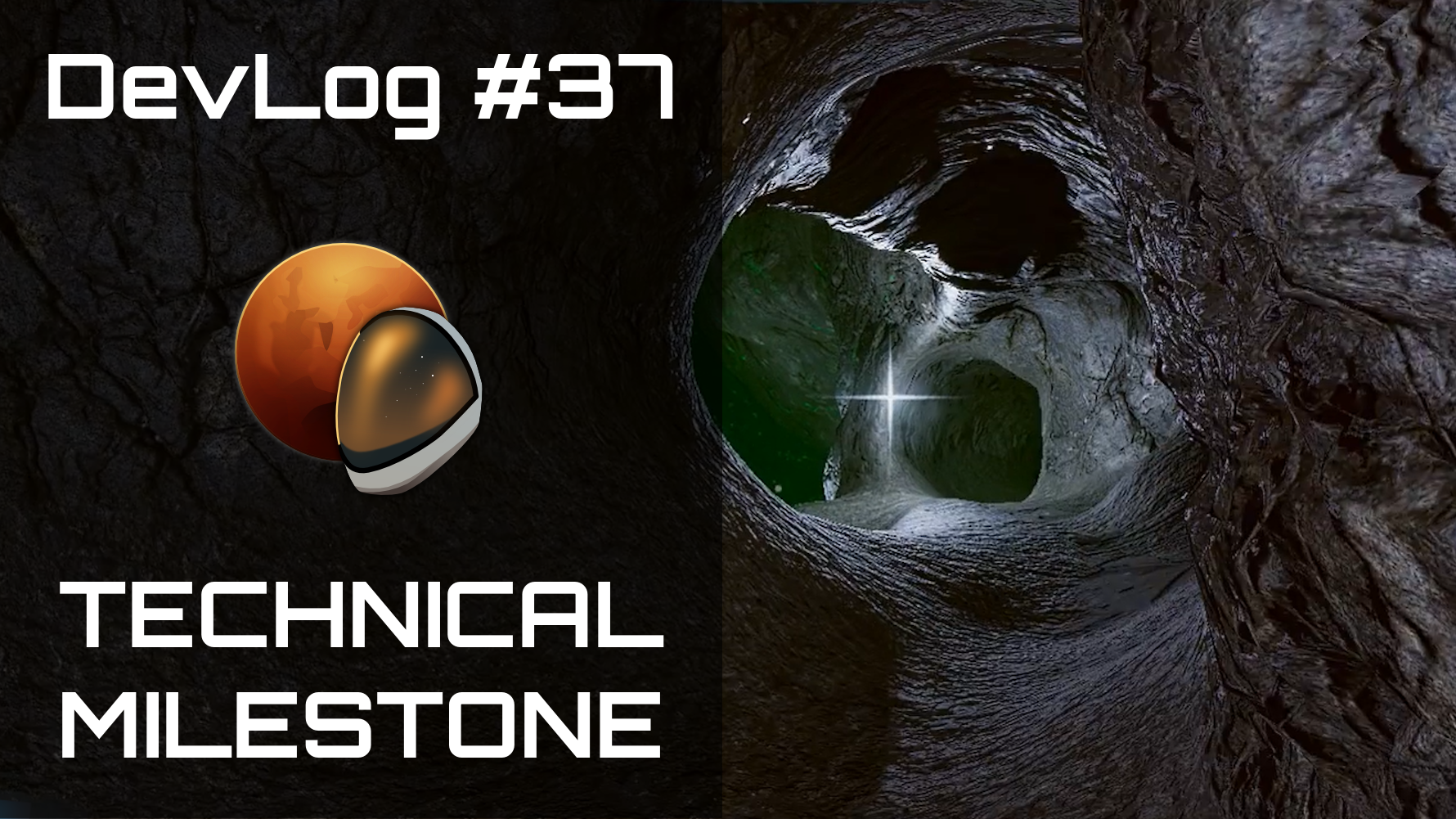 Occupy Mars Devlog #37: Technical Milestone
Greetings, Martians!
We are back with another update from the development front! We spent the last month working on the Technical Backbone of the game. The work included: finalizing the switch to new version of Unity Engine, developing and testing new rocks system, working on performance & optimizations along with improving the new highly-detailed, tessellated terrain & environment.
Thanks to close collaboration with Unity Engineers we were able to pinpoint the most performance-consuming aspects of the game. We've analyzed a big part of Occupy Mars codebase and made performance changes that should have a great positive impact on the framerate.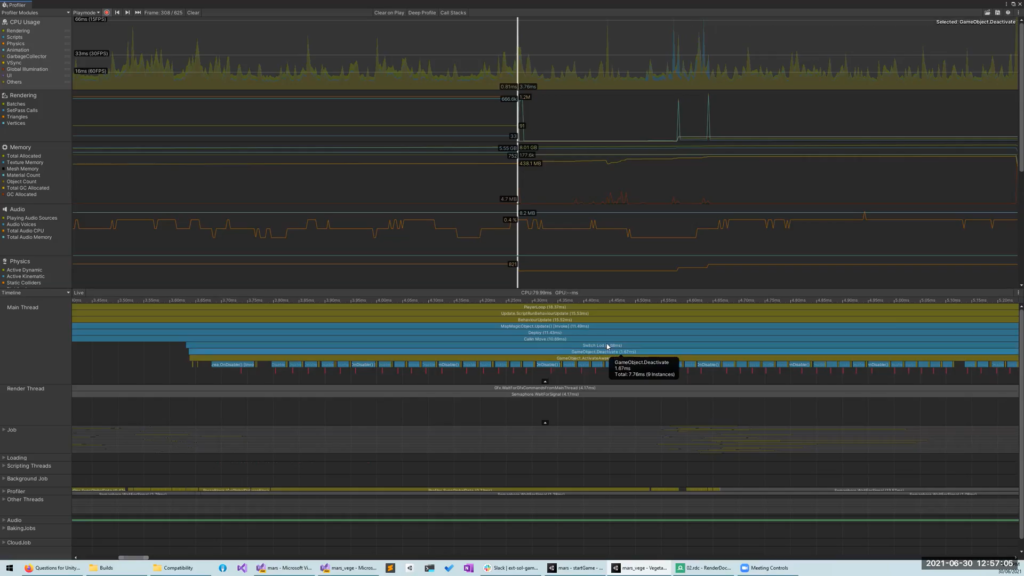 Another thing we've taken a closer look on is the environment. The new terrain shader is much more detailed and uses tessellation to provide even better look on modern GPUs. This work wasn't trivial as we stumbled upon a lot of issues along the way. We've also found & reported a bug in nVidia graphics drivers which we hope nVidia will solve before the launch of our game.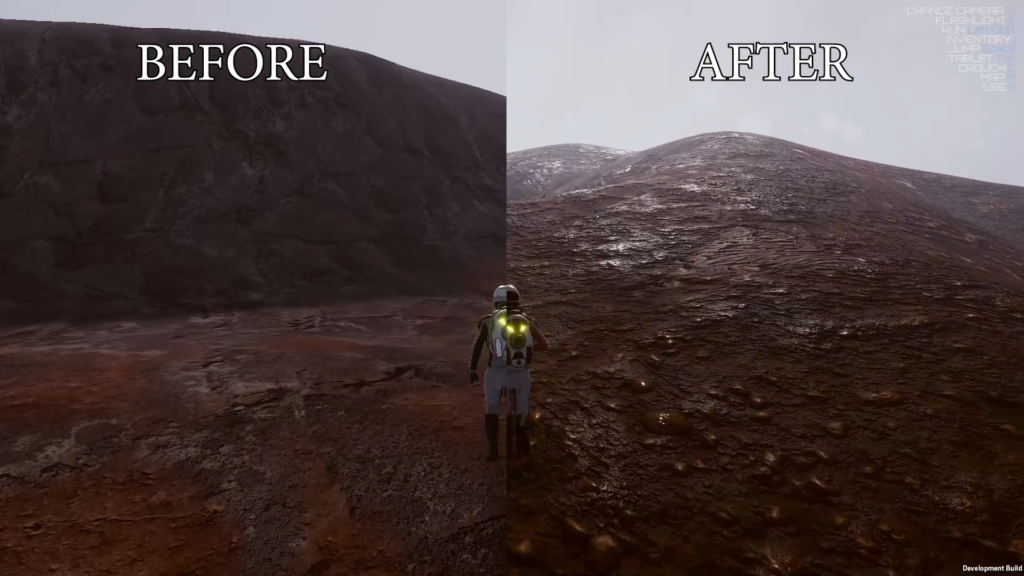 We've also worked on another part of the environment – the Caves (Lava Tubes) now look far better than ever before. You can see a sneak peek of the new caves on the screenshots below: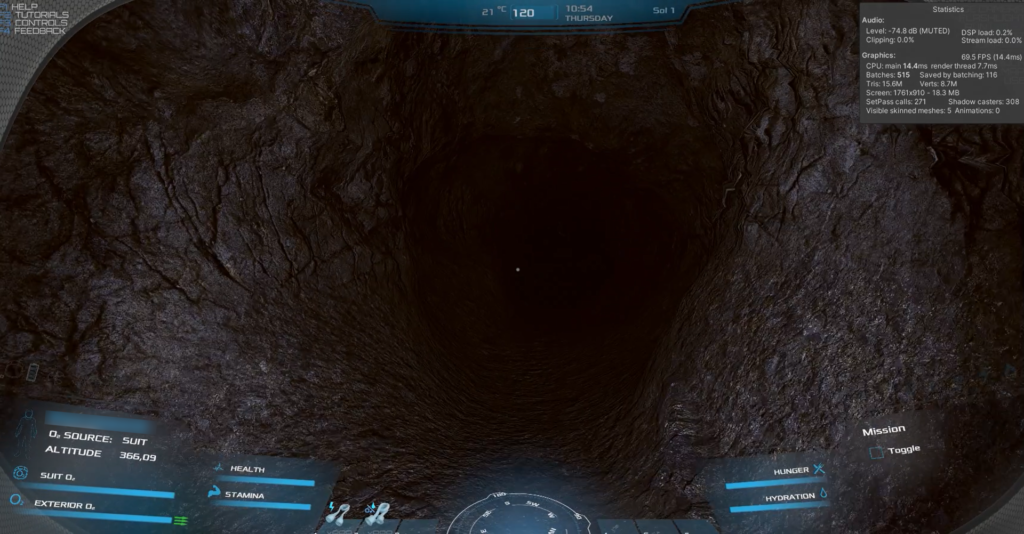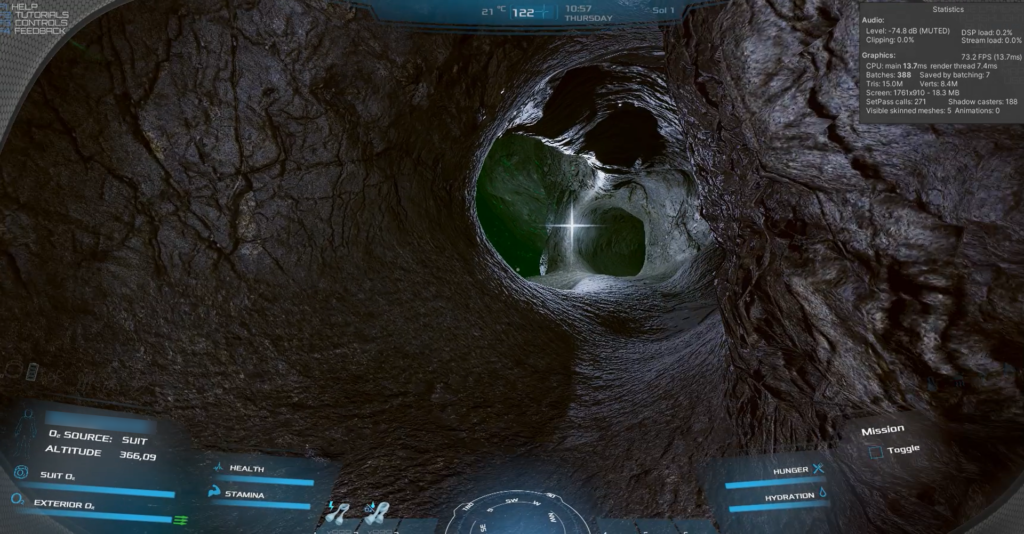 Another thing we've been working on is the automatic build system. It was yet another necessary development step which will allow us to make faster game updates after release as we hope to develop and expand this game for a long time after Early Access is launched. This work isn't yet fully completed but once it's done we will be able to quickly provide builds of the game to different digital distribution platforms (not only Steam) including the support for achievements on different platforms.
Stay tuned for the next updates as currently we are focusing on even more interesting aspects of the game. We still have a few big tasks in front of us that require reworking. We are currently working on new UI for the main menu and next we plan to re-work 2 important systems: Robotic Tasks & Technology Tree Balance. This will take some time but it's another necessary step to ensure the game is fun and engaging.
Meanwhile our video team is also working on more Tight Beam from Mars videos. We can't wait to show you the new look of terrain, environment, UI and other aspects of the game so make sure to subscribe to our YouTube channel. 🙂
Your always hard working,
Occupy Mars Team