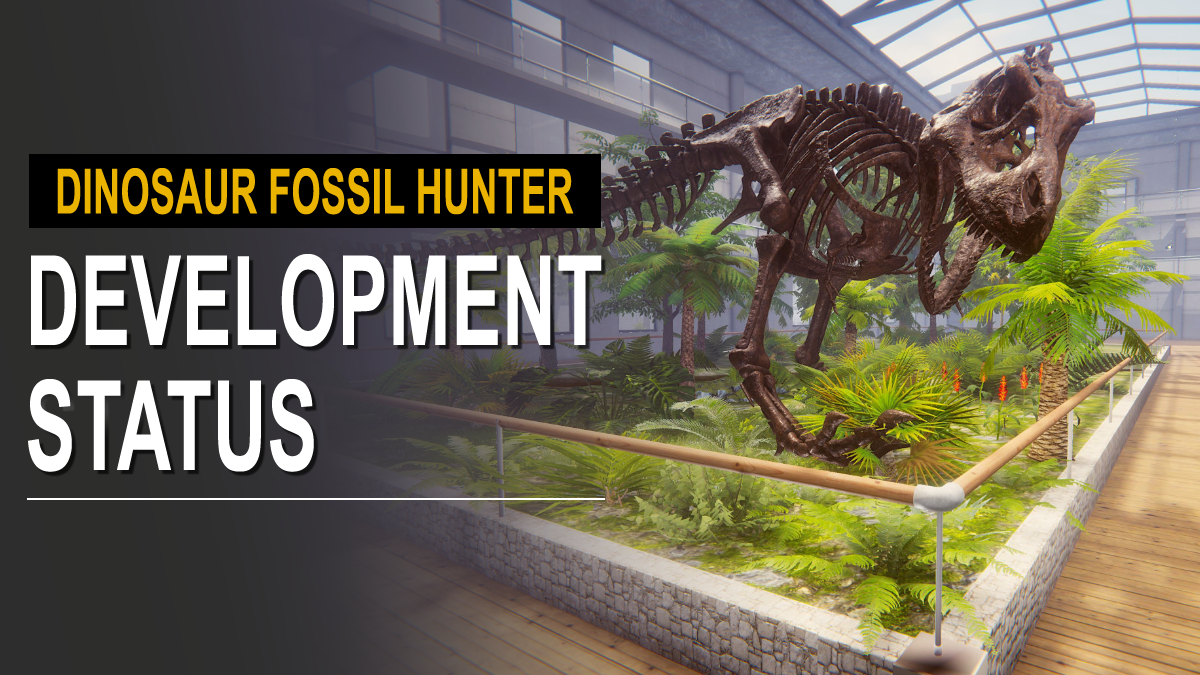 Dinosaur Fossil Hunter: More decorations and tools
Hello again, Fossil Hunters!
It's been a while since our last devlog, but development definitely hasn't slowed down! We've been working on various things – while some of them are more on the technical side and are difficult to illustrate, there are some additions we would like to show you today! 🙂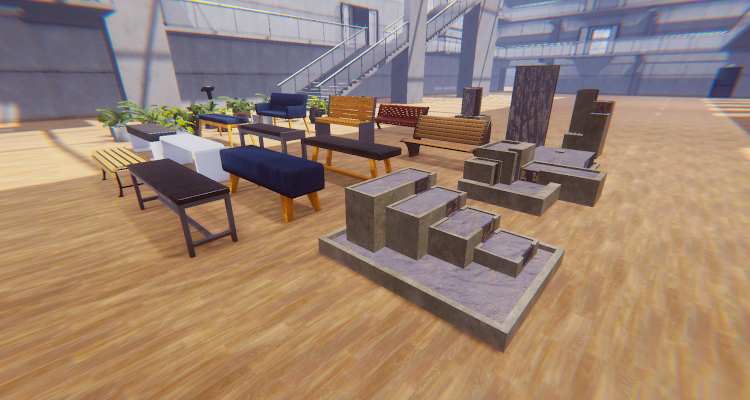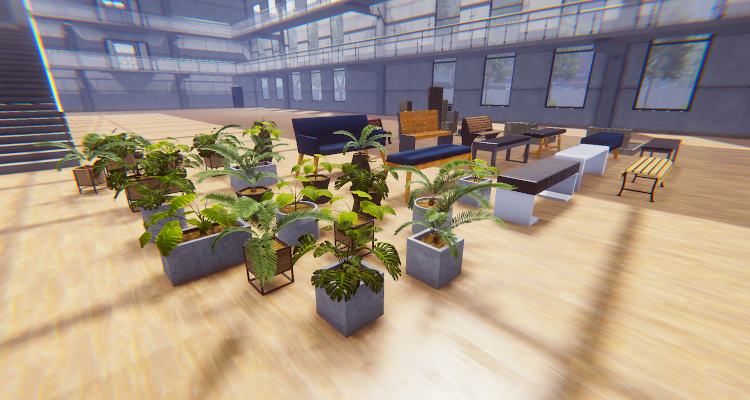 We have added even more decorations you can use to breathe life into your museum displays! There are over 40 new objects and even more will be added! New decorations include potted plants, benches and fountains. There will also be more variety among pictures, which you can hang on museum walls.
Some of you may have noticed a new screenshot on our Steam page. This is the one: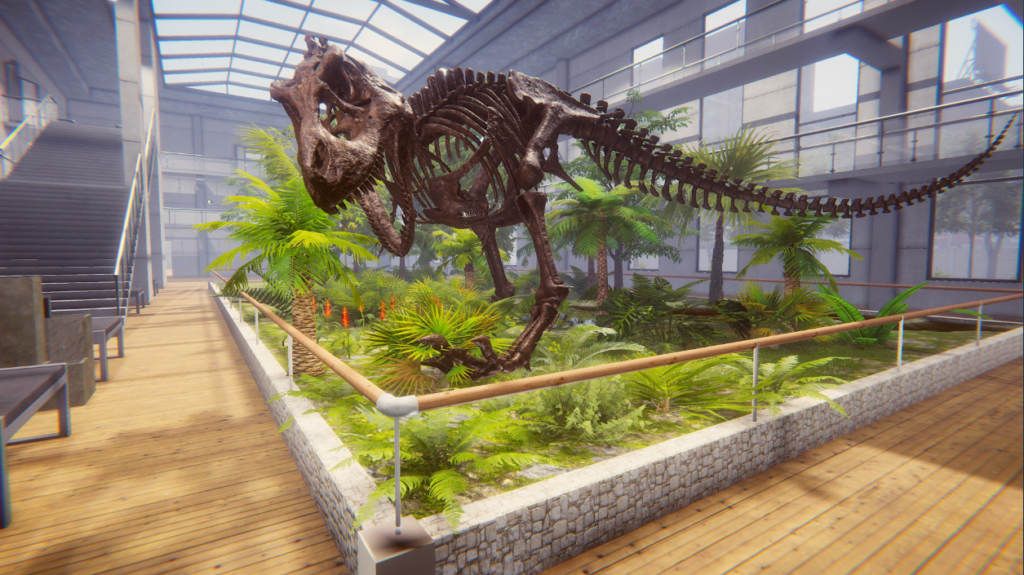 We continue experimenting with various poses and checking how well they work with available museum decorations. We're also consulting them with experienced paleontologists to make sure we keep them as realistic as possible. You can see one of the results here – this lovely screenshot featuring T-Rex posing among greenery. While we're at it, you can also see how some of the previously shown decorations work on a display!
We are also including more tools for you to use during your adventure! You have most likely seen one of them if you've been following our other social media profiles.
One of the additions is a trowel and along with it, there is yet another step to fulfill before you can distinguish an ordinary rock from paleontological treasure. That's where the trowel comes in! Once you find some interesting rocks, all you need to do is use this simple tool to take off the muck covering them.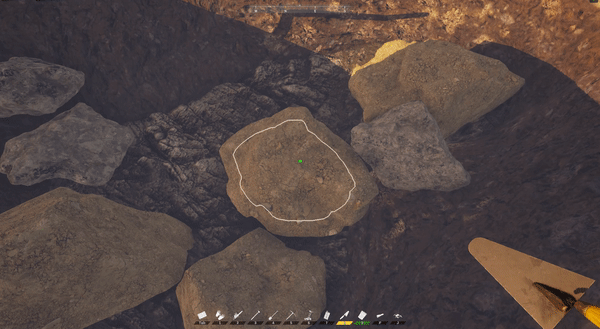 In order to help you with the process of moving your fossils around, we have also added a transportation drone! It's not available from the get-go, but once you unlock it, it will be a great help during your trips. You can call it by interacting with your laptop and it will carry your treasures where needed.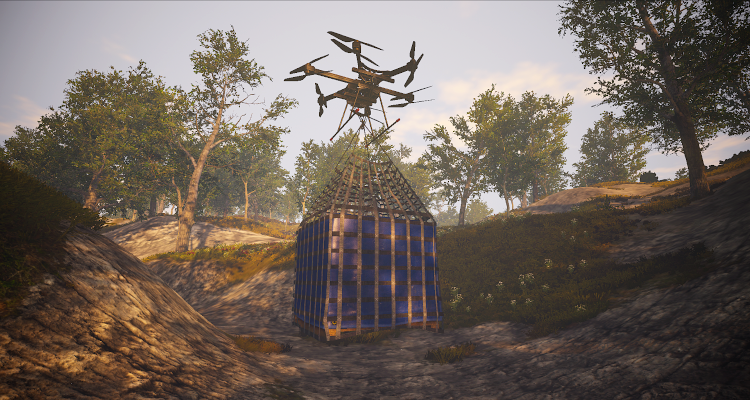 We continue polishing game mechanics, as well as the game's UI. We're making sure certain parts of the game, like assembling and cleaning, progress more smoothly. We've also been working on optimization. We hope to show you more in the next devlog.
If you'd like to talk about the game, we're waiting for you on our Discord server. Feel free to join our little community of paleontology enthusiasts!
If you've had your eyes on Dinosaur Fossil Hunter for some time, make sure you have it on your Wishlist – that way you'll know as soon as new devlog or any other announcements come in. 🎁
Best Regards,
Dinosaur Fossil Hunter Team