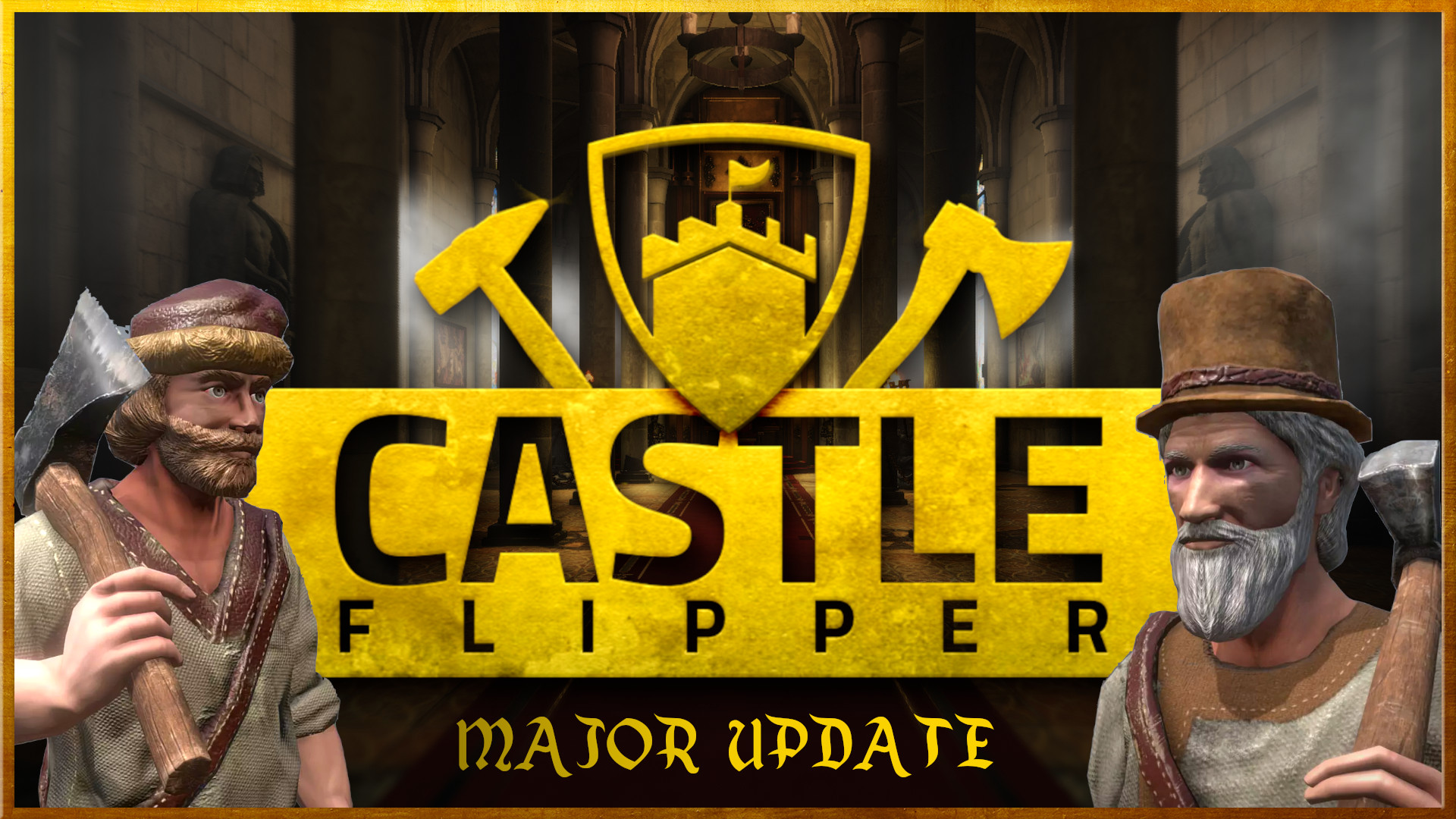 Castle Flipper: Major Update v1.1 + Free "Royal Tenants DLC"
Greetings, fellow Craftsmen!
Our sincerest apologies for keeping you in the dark regarding the patch's development for so long. While working on the v1.1 patch we wanted to make sure that this update adds as much content as possible.
We're now getting ready to let all this additional content see the light of a day 🙂 A lot of new things await you in the upcoming update and we hope it'll help you enjoy Castle Flipper anew!
Without further ado, let's watch the new trailer, shall we? 😃
What has been added in this Major Update?
New decorative objects, roofs & castle variants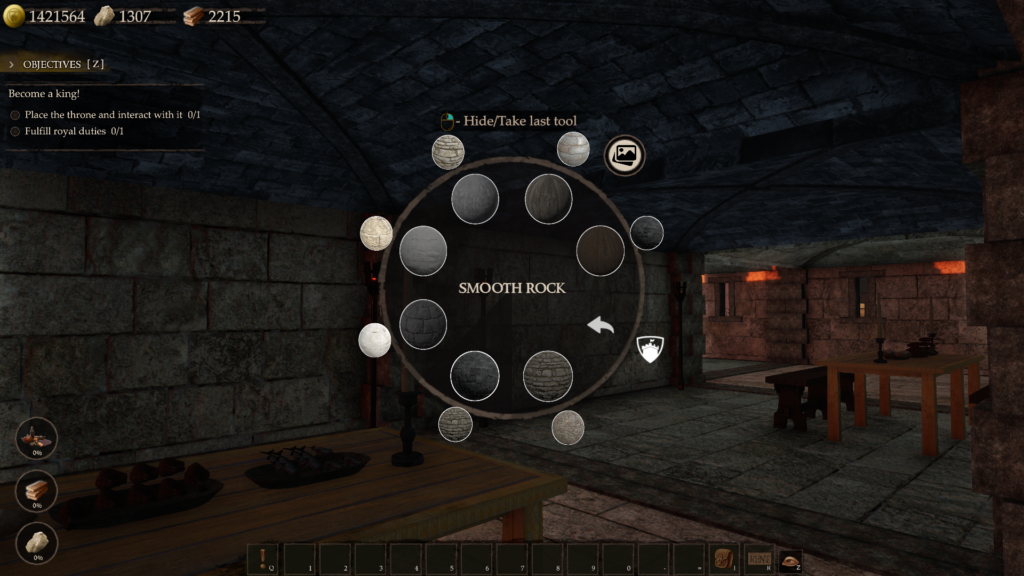 Many new objects have been added, including new roof types, new furniture and more. You can now find over 500 objects in the game! There are also more roof and castle wall variations!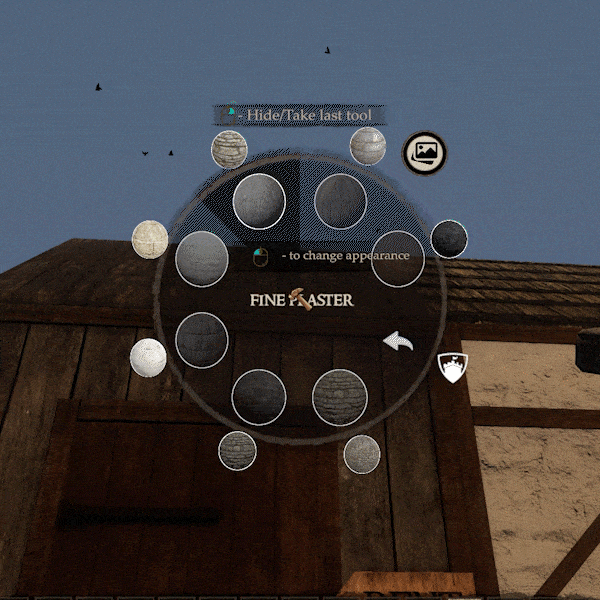 Improved castle building
There is now much more variety among castle parts, giving you more artistic freedom during building! Many issues, which have been reported by players, have been addressed and so, building a castle should now go more smoothly and be much more enjoyable.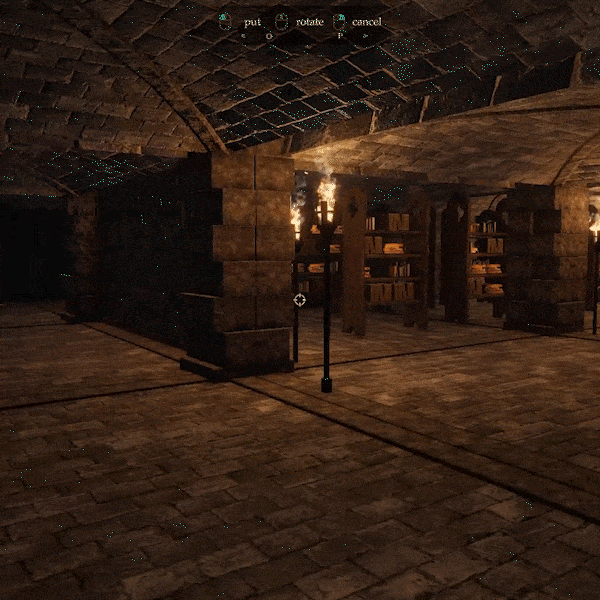 New missions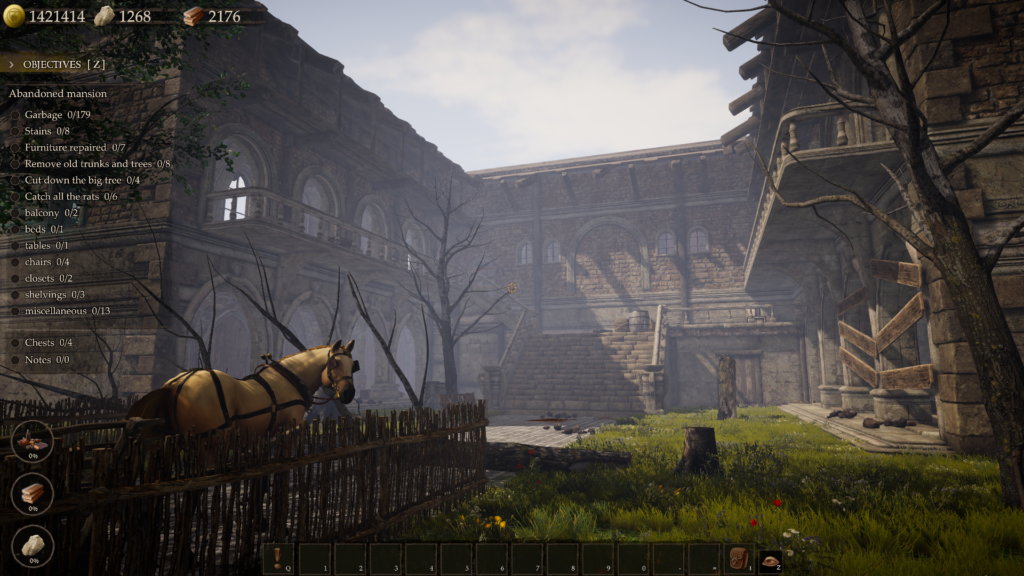 List of available missions have been expanded. Many of them will be centered around building, so you'll have more opportunities to create buildings for your clients. Moreover, you'll be able to revisit quests you have already finished. Do you miss Frozen Fortress? Come back there anytime! 🙂
Property value
New mechanic which allows you to purchase lands, clean them, build on them and sell them with profit! Ask your Royal Landlord about current available offers.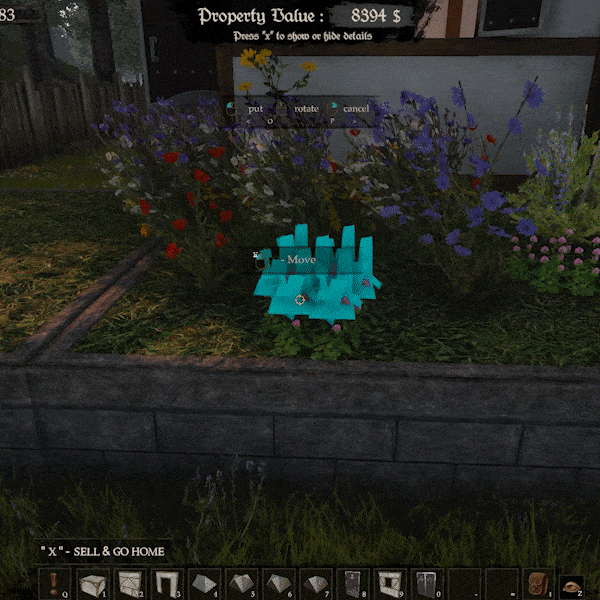 Gardens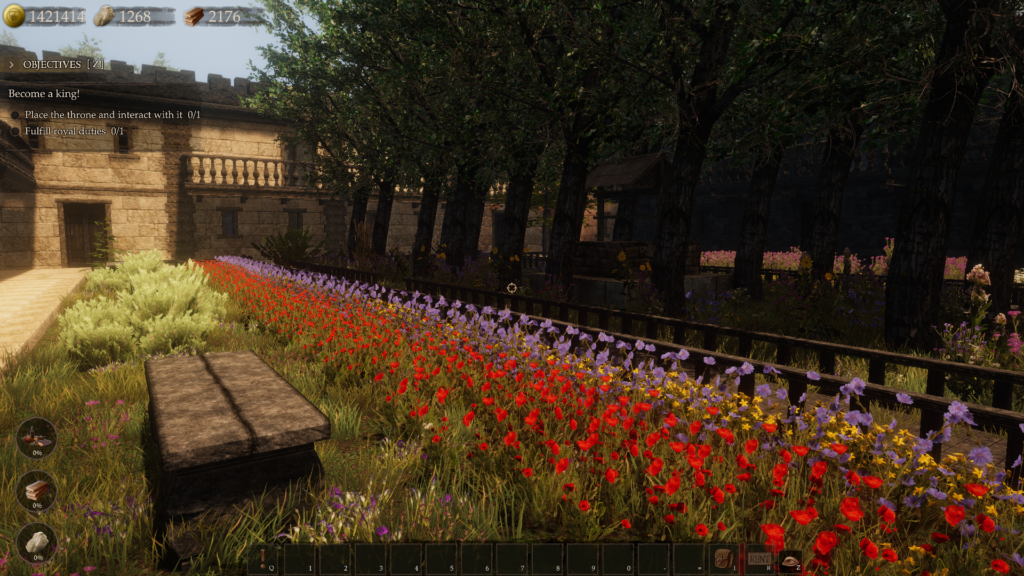 Some Tenants will require a garden attached to the house. To fulfill their needs, place a "Garden Cell" snapped to the building. If your client requires some object to be placed outside the building – it needs to be placed on the Garden Cell. This way he will know it's his property. Of course you can still decorate the area around as decorations are not required by the Tenants.
New cleaning mechanics
Now cleaning comes with more benefits! When you pick up trash, it will be gathered in a crate. You can conveniently gather lots of trash at once and then gain additional resources when you put a crate in a warehouse, on a boat or on a cart.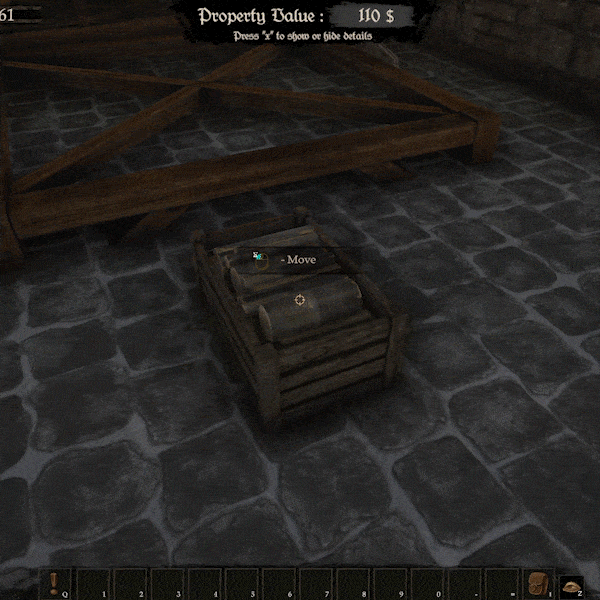 If you want to empty your warehouse – approach the book with warehouse records and press USE. This will export the cart with the crates abroad in exchange for payment. Remember you need to wait sometime before your StoreKeeper's horse cart comes back.
New locations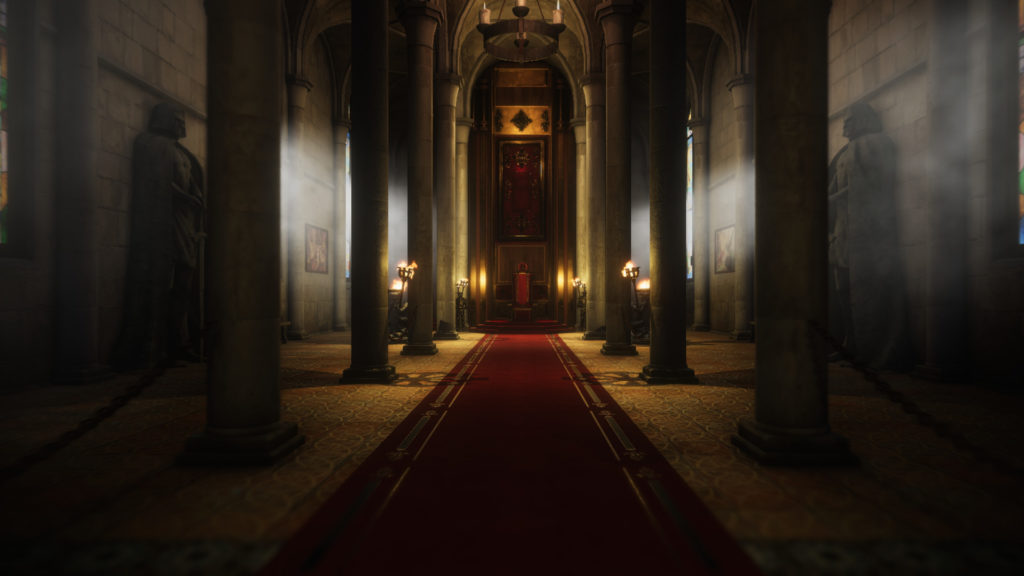 With new missions come new locations! Such as the Throne room and the City. Moreover, locations available so far have been expanded. Each location has its own history worth discovering. We hope you'll enjoy exploring them!
Kingdom Map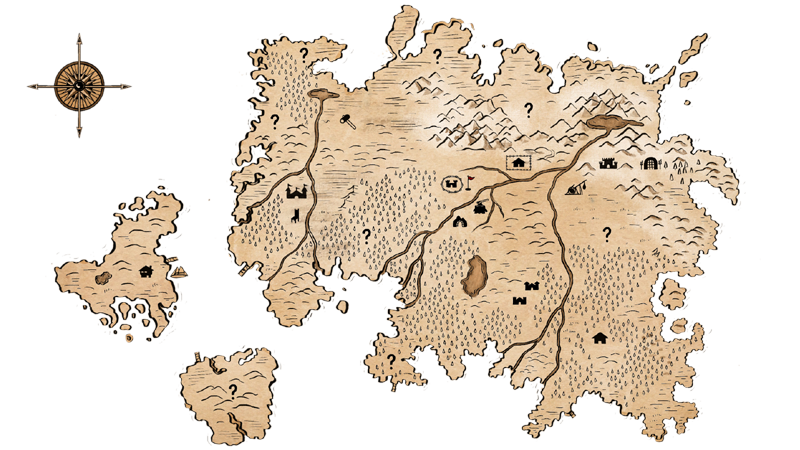 After a certain mission is completed, a big map will appear on the board, from which you can see your entire Kingdom in its full 2D glory and access new missions and locations from there.
Steam Cards. Badges, Emojis, Backgrounds and new Achievements!

Some of you have already noticed new achievements waiting to be unlocked. While it's impossible to unlock them now, they will be available once the patch goes live. Other than achievements, Steam cards have been added.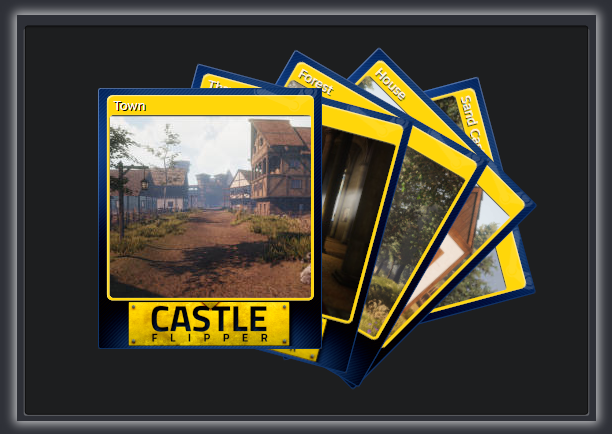 Photo mode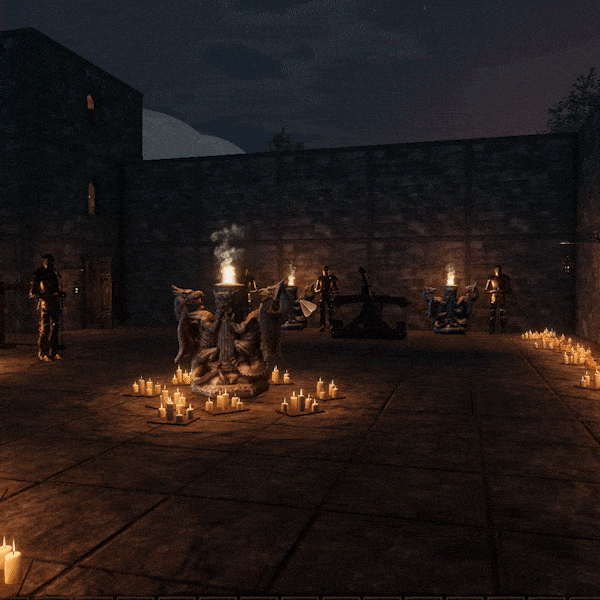 As announced before, you will now be able to freely take screenshots in game without the game's UI getting in the way! You'll be able to access it from the Tools menu. Position the camera exactly as you want it, enter Photo mode, press Print Screen and that's it! You have a lovely screenshot of your creation. 🙂
Advanced graphics settings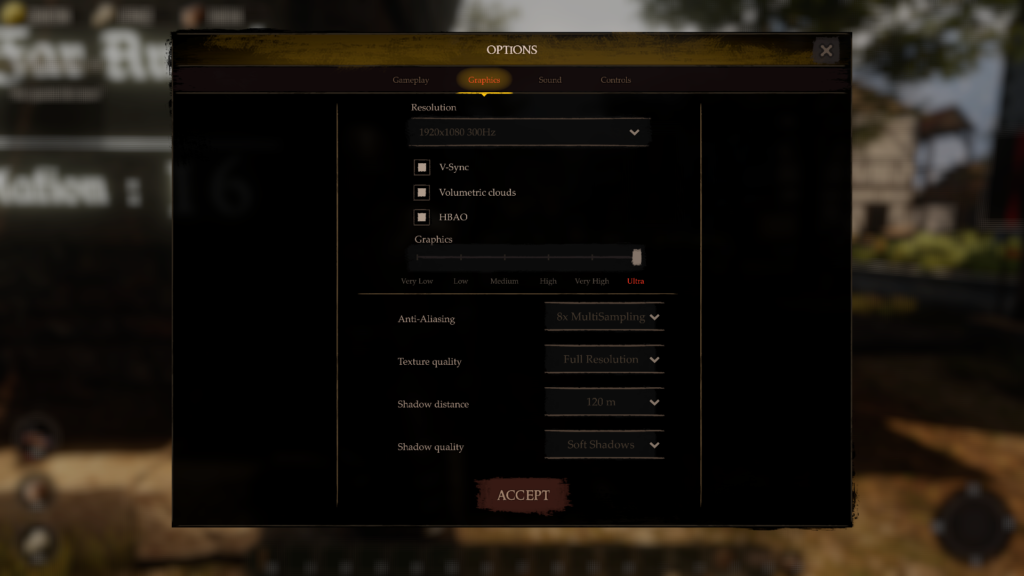 You can now freely customize your graphics settings. We've also added volumetric clouds system which can be enabled in the settings.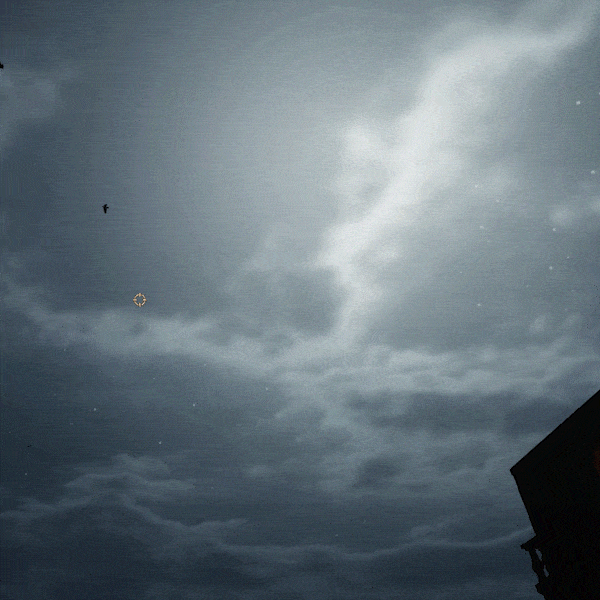 Time controller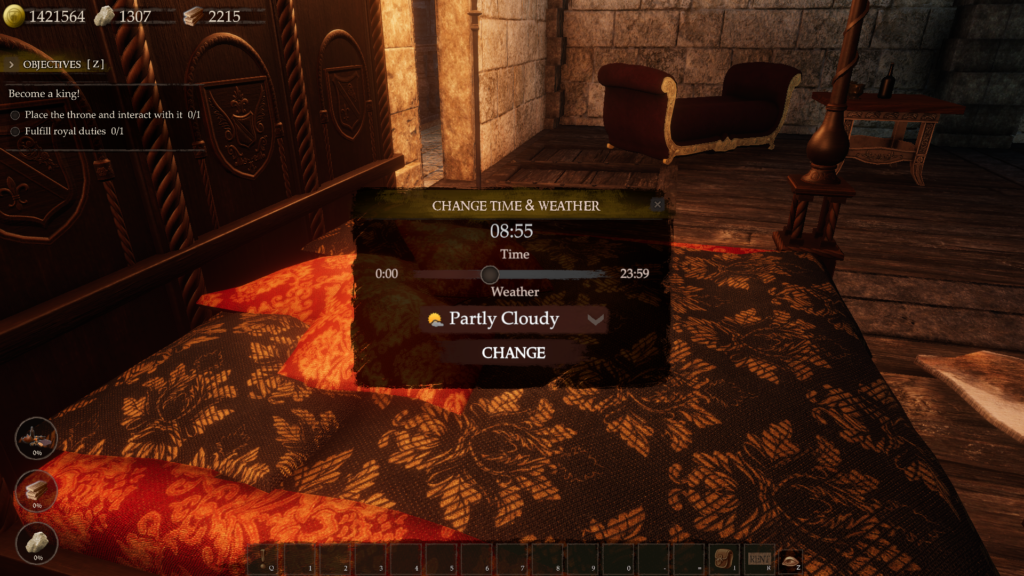 By clicking on a bed you can now select the exact time and weather you want to wake up at, along with additional confirmation screen. This feature is very useful for setting the perfect lightning conditions for screenshots!
Light saving
Lit Torches are now saved so you don't have to re-light them every time!
Bigger Kingdom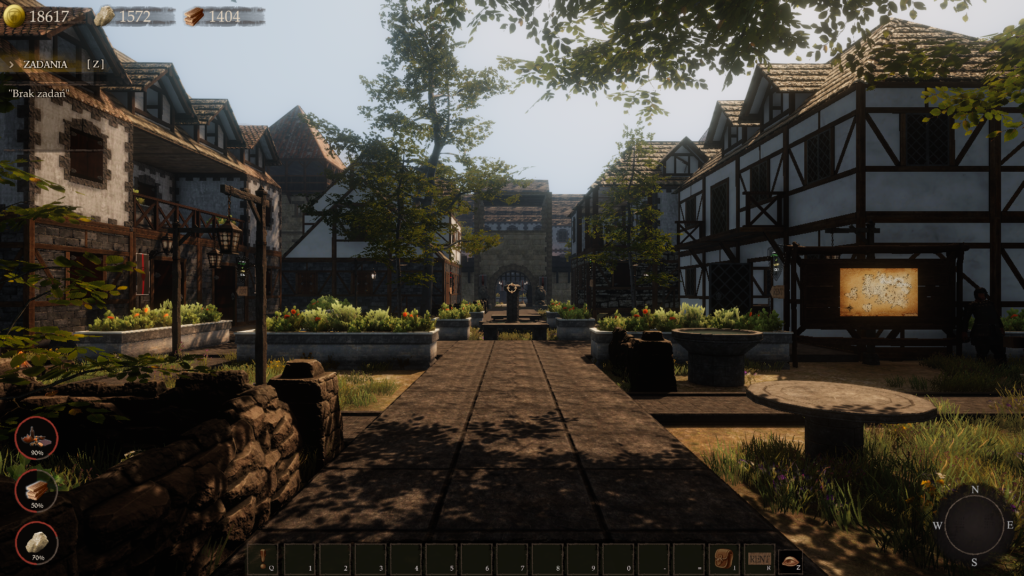 There's an additional area expansion available, allowing you to build even bigger castles!
Population counter
When back in your kingdom you will now see the Population counter. This way you will always know how many villagers live in your Kingdom!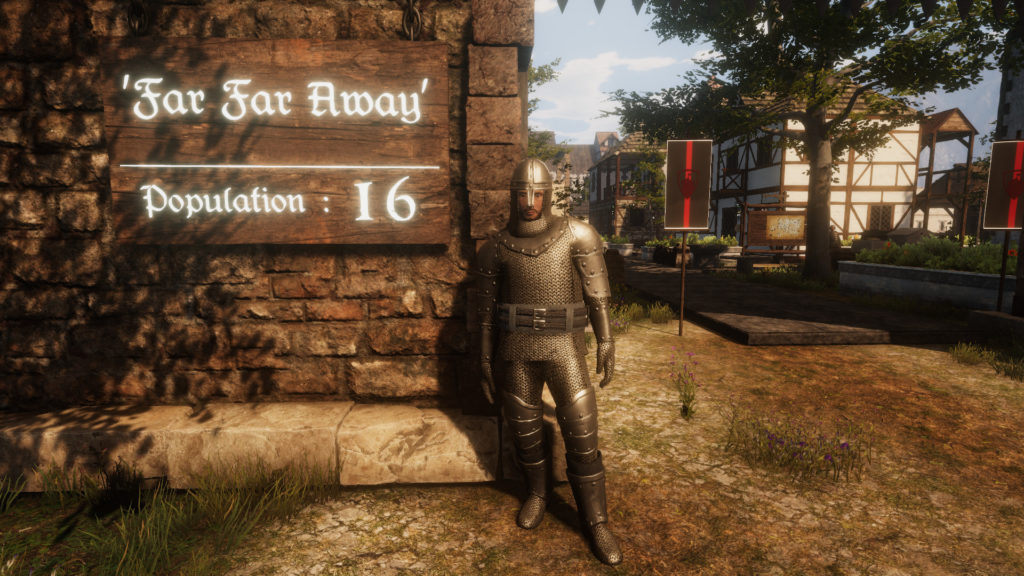 Steam Cloud Save
All your saves will now be automatically synced to the cloud so you can visit your kingdom on many different devices! 🎉
And now, for the most important feature…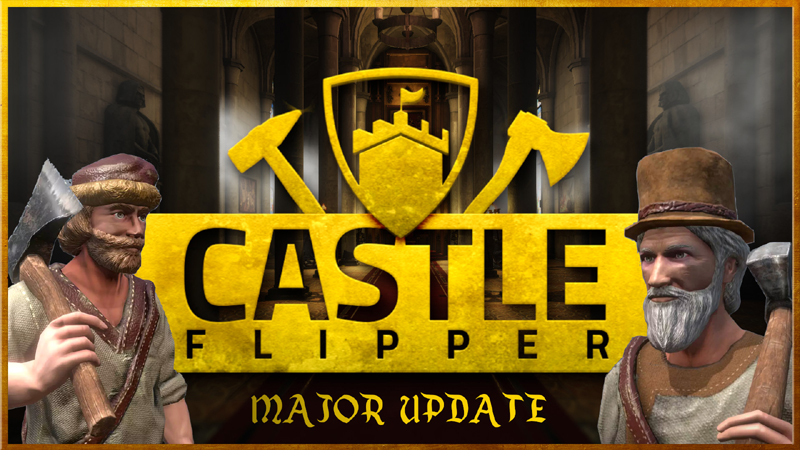 🏰 Royal Tenants – Free DLC
Some of you were asking about the NPCs, now we can finally say that NPCs will appear in town! And we are adding them to the base version of the game for free!
The Royal Mason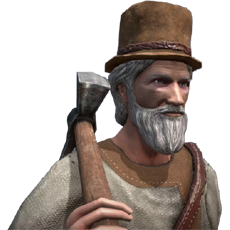 The Royal Mason works in the Quarry. He is responsible for collecting stones for the Kingdom. In exchange for his work the King provides free accommodation and cleaning services.
The Royal Lumberjack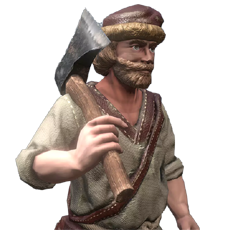 The Royal Lumberjack works in the Woodcutter's House. He is responsible for collecting wood for the Kingdom. In exchange for his work the King provides free accommodation and cleaning services.
The Royal Cleaner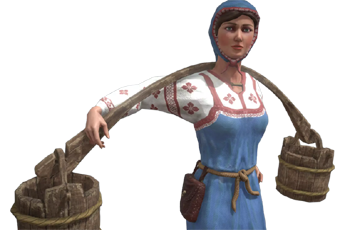 The Royal Cleaner is an important but often disregarded worker. She keeps the Kingdom nice and clean. She cleans all rented houses in exchange for free accommodation and a small payment for her services.
The Royal Treasurer
The Royal Treasurer is responsible for collecting Rent and Taxes. His useful work saves the King a lot of time and effort, which he can spend on designing his castle instead. The Treasurer requires free accommodation and cleaning services, as well as small payment for his services.
The Royal Landlord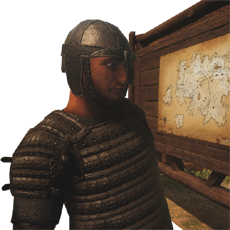 The Royal Landlord is responsible for managing King's lands and real estate. He acts as a land broker, finds valuable plots of land to purchase and flip, which you can then sell with profit. In exchange for his services he requires free accommodation and cleaning services.
The Royal Storekeeper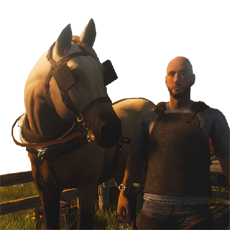 The Royal Storekeeper is responsible for collecting various resource crates from the King's land. He then loads the collected crates on the cart and exports them abroad in exchange for a small payment, free accommodation and cleaning services. Remember that it's your duty to send the crates when your cart is full.
There are also other people appearing in your well-known buildings, such us:
Merchant
He is responsible for exchanging goods in the marketplace.
Bookkeeper
Responsible for writing down the name of your village.
Guards
They appear in the biggest area expansion – to protect your Kingdom.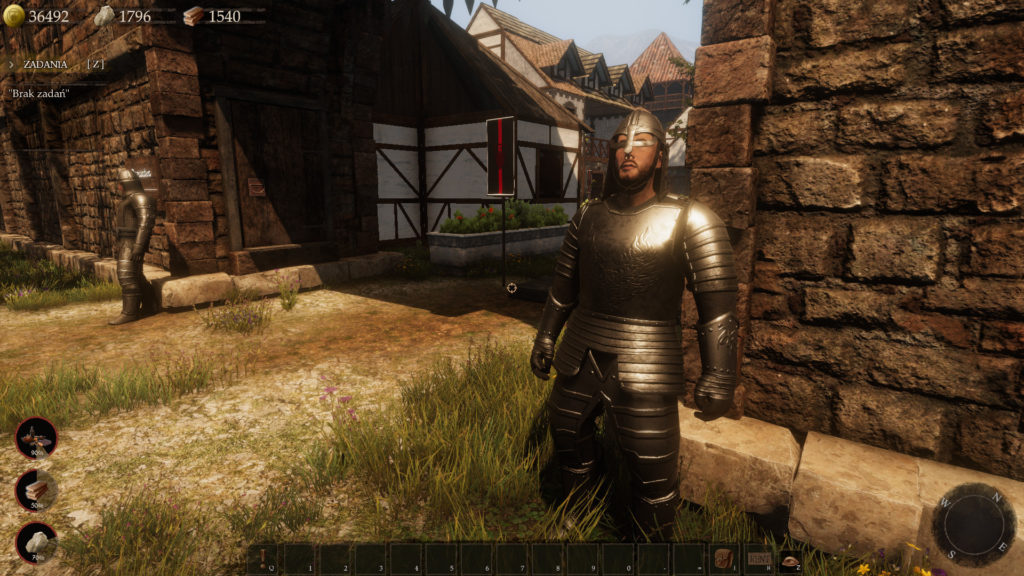 Other than new features, it goes without saying that dozens of fixes have been implemented and many various issues you have all reported have been addressed.
Full changelog v1.1 below:
over 130+ new decorations, fences, balconies, roofs and furniture items have been added (currently 500+ objects available)
castle walls, roofs & other pieces now have many different variants to decorate
new missions
new property value mechanic
improved castle building & snapping system
garden cells have been added as a separate area connected to the estate
reworked cleaning mechanic, item gathered by the player are collected in crates, in exchange for resources
new locations have been added
new roof types added
previously available locations have been expanded and improved
Kingdom map has been added as a way to let players revisit previously completed missions
Steam cards, badges, emojis, backgrounds have been added
20 new achievements are now available
Photo Mode has been implemented
advanced graphics settings have been added to Settings menu
improved compass & moved to the right side
improved rental UI
improved widescreen support
time and weather can be accurately adjusted with a slider, with additional confirmation
lit torches are now included in save files meaning that player doesn't have to light them again after load
Kingdom can now be expanded to an even bigger size (additional Area size added)
population counter has been added
Steam Cloud save is now available
NPC characters have been added:
– Royal Mason,
– Royal Lumberjack,
– Royal Cleaner,
– Royal Treasurer,
– Royal Landlord,
– Royal Storekeeper,
– Merchant,
– Bookkeeper,
– Guard
some NPCs have certain mechanics associated with them, for example:
– buying new plots of land to flip with Landlord's help,
– automatic cleaning is now possible thanks to Cleaner,
– Treasurer gathers rents and taxes,
– Storekeeper collects crates located around the kingdom and sells them
additional tutorial texts added
additional tutorial videos recorded
improved translations + additional translations added
replay value added
optimized game loading speed
additional loading screens added
fixed misplaced colliders
fixed occlusion glitches
improved repair mode
improved placing objects on the wall
added additional key bindings
reorganized main menu
optimized graphics options for better performance
fixed bug with jumping on ladder
added spawn of stains and furniture to repair in rented houses
fixed placing rugs on the 2nd floor
fixed bug with placing a wall door between the tower and the corridor on one end
fixed glitch with the octagonal floor foundation with four corners for walls
fixed multiple puzzles bugs
added no hole roof/floor for the castle
fixed long task list hiding animation
numerous other fixes have been made
What comes next?
Once we wrap up our work on the last feature, we'll be getting ready for release, at last. Of course, an announcement will come a little while before this patch goes live. We hope you will enjoy this new, updated version of the game. With it, work on the console versions of the game will start. 🙂
That would be it. Thank you for your support so far and we hope all that's coming with this patch will reward the long wait and make your Castle Flipping experience much more enjoyable!
As always, we welcome all the feedback – if you'd like to share yours, you can do so on Steam forums, our other social media or our official Discord server. If you have further questions, we'll also answer them to the best of our abilities.
Best Regards,
Castle Flipper Team