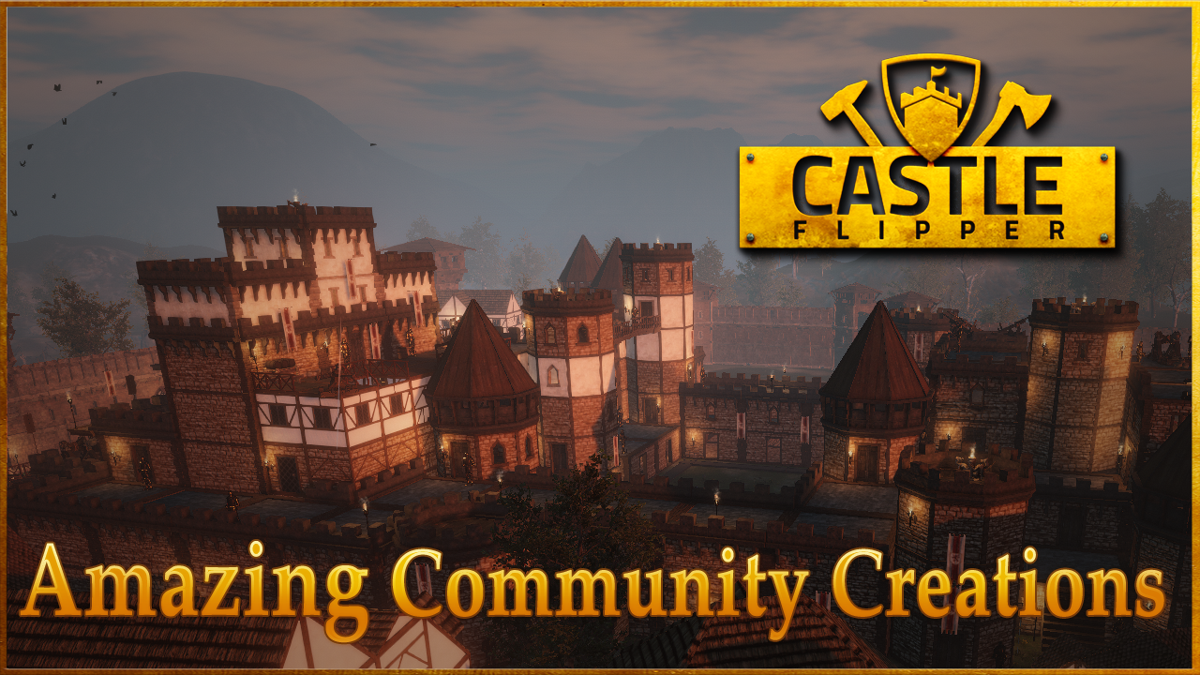 Castle Flipper: Amazing Community Creations
Fellow Craftsmen and Craftswomen!
We hope this year's Christmas gave you an opportunity to spend some wonderful time with your family and friends! 🎄🎁
As the end of the year is approaching, we'd like to take this chance and look back on these past 7 months since Castle Flipper's release. What better way to do it than take a look at your creations? After all, they're the greatest prize we – as the game's developers – can get!
We've been regularly taking a stroll through the Screenshots section of the game's Steam page and if you've been following us on social media, you might have seen posts showing some of our favourites. We'd like to do something similar today, as well!
We'd like to start with a grand castle that we were recently shown by one of our players. They had actually reached out to us for help, but when we saw their creation (at the time work in progress, might we add!) we were amazed! We were very happy when the same player contacted us again some time later to show us the final result. 🥰 Take a look!
A lot of you have built some incredible castles as well!
However, as you well know, while castles are a big part of Castle Flipper, you can build ordinary medieval houses as well. The ones you build are hardly ever ordinary – so much love and personality goes into them, it really shows! 🤩
Just so you know, we are only showing you a small part of what our amazing community has created in Castle Flipper – if we were to include everything, this post would turn into a monster filled with screenshots!
Instead, we'd like to take this chance and thank each one of you – Castle Flipper players! You're the ones who have truly breathed life into this medieval world with your creativity and dedication! We're always very happy whenever we get to see a screenshot or other kind messages from you.
From the bottom of our hearts – thank you so much! ❤️
We hope even more wonderful creations like this will show up in 2022.
With that, we'd like to wish you a Happy New Year! We hope it will be a year full of creativity and motivation, which will help you achieve great things in the coming year!
Kind Regards,
Castle Flipper Team