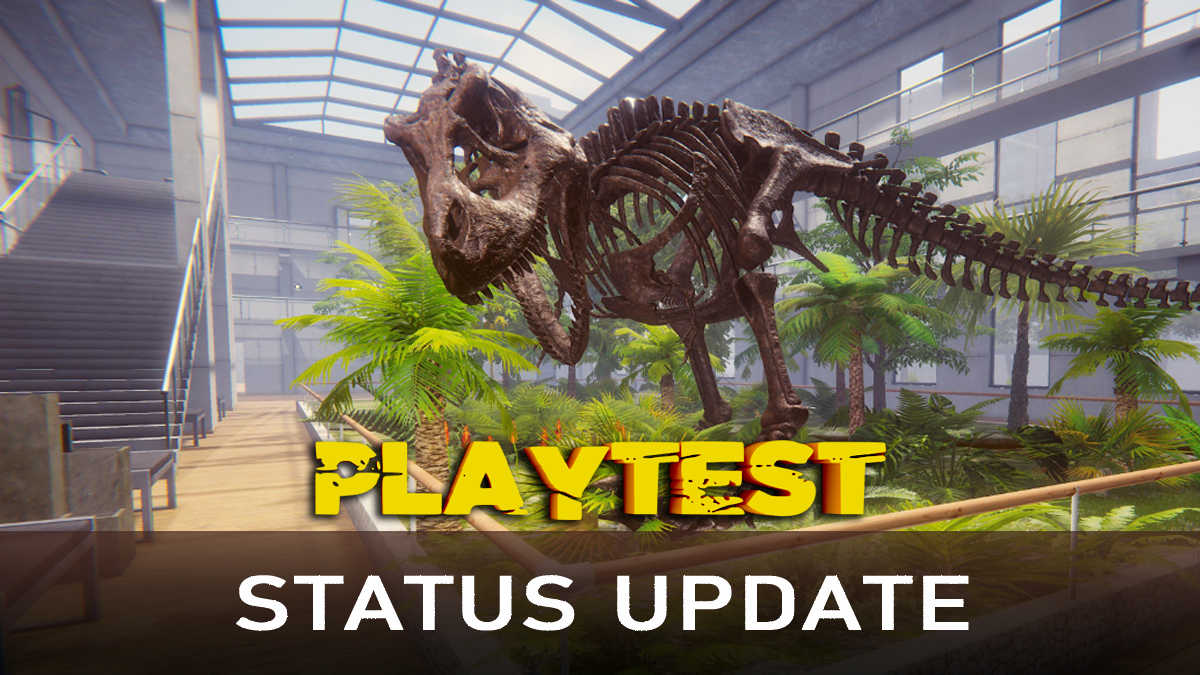 Dinosaur Fossil Hunter: Beta Playtests Status Update #3
Hello, Fossil Hunters!
Another batch of invitations has been sent! Invitations should be waiting for some of you in your email inbox!

We'd like to remind our playtersters once again about the BETA SURVEY we'd like you to fill out after finishing your playthrough. Remember that your feedback is invaluable to us during this stage of development and any suggestions and bugs reports you provide help us improve the game for a release.

Also, remember that you're not allowed to share any footage from the Beta version. We mention that in the survey and you can also find "Do not share footage" notification in the bottom left corner of your screen while playing Beta. Please keep that in mind. Thank you!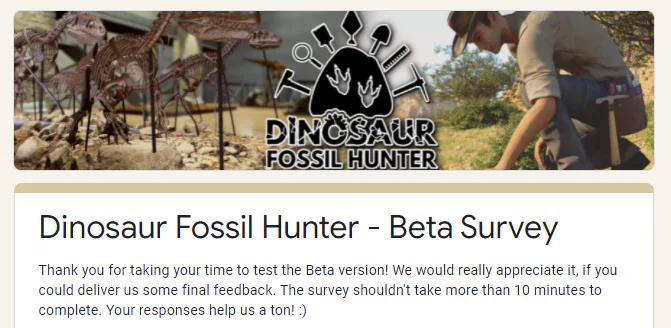 If you have yet to receive your invitation, stay tuned for upcoming status updates!

Best Regards,
Dinosaur Fossil Hunter Team