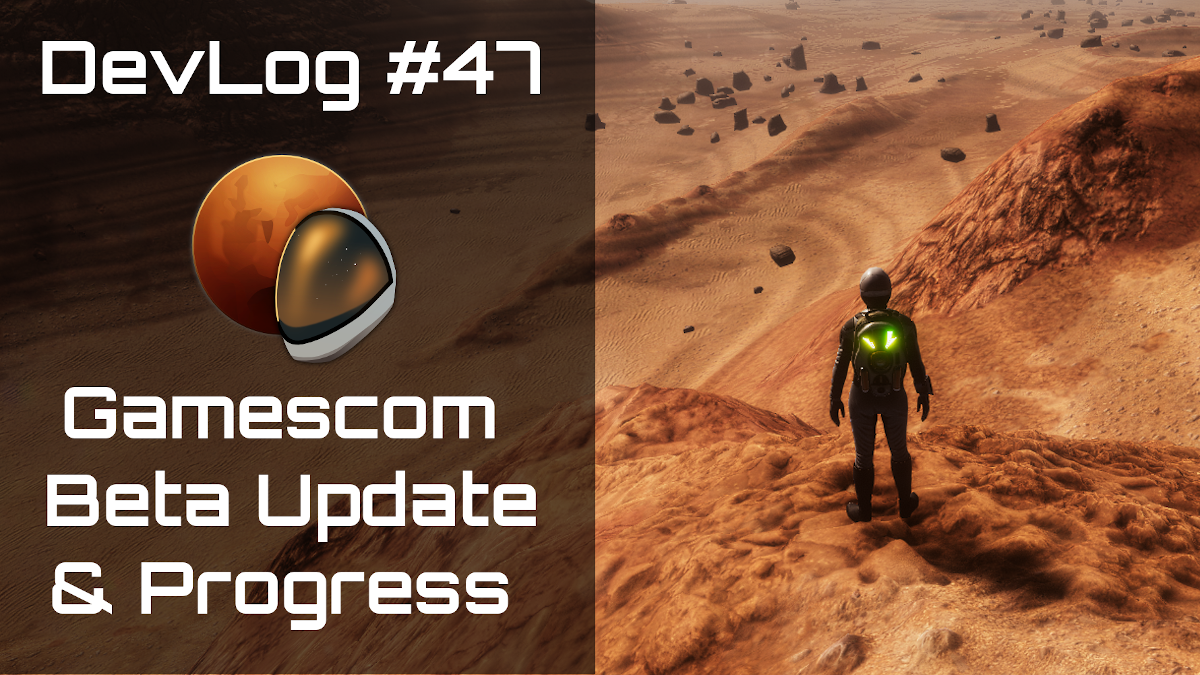 Occupy Mars Devlog #47: Gamescom, Beta Playtest Update & Progress
Hello, Martians!
We're back from Gamescom!
Big thank you to the Polish Agency for Enterprise Development for their assistance and support and for providing us a chance to show Occupy Mars: The Game at this great gaming event!
Our booth had a lot of visitors, who gave us a lot of valuable feedback. Of course, we receive plenty of feedback on a daily basis from our Beta playtesters and we're very grateful for that. However, during Gamescom, we could meet our players live and see all their reactions and feelings that accompanied them during their playthrough. What we learned will help us greatly to prepare the game for its Early Access release.
Gamescom was also – or above all – a meeting for hundreds of gamedev companies. We've met a lot of great people and established contact with companies from various countries. Who knows? Maybe some of these friendships will create opportunities for Occupy Mars: The Game to reach even more people in the near future!
Our team members made sure to bring everything they've experienced back to Poland. What is left to apply all this experience to practice!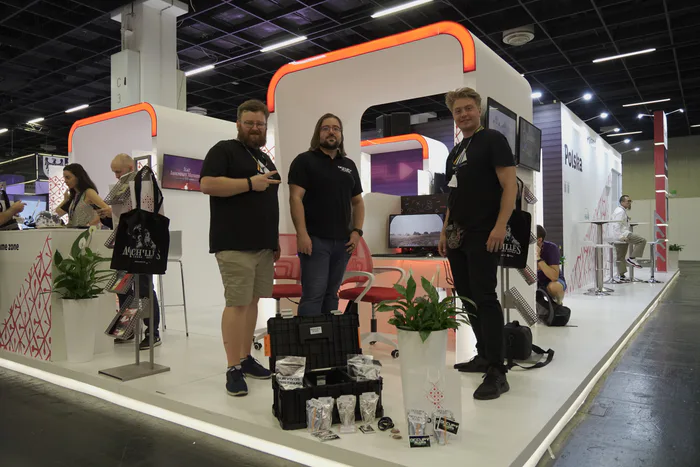 Gamescom is not everything we have to tell you about, though!
We also bring Beta-related news!
Let us start with the information that more people who registered for Beta have received access to the playtest version of the game! If you're one of those people, an email should arrive at the email address associated with your Steam account and you should be able to access the game through your Steam library.
There are various ways to send us your feedback:
A separate Sub-Forum on Steam called Beta Discussions was created for those who have access: LINK
After playing please also remember to fill out our Beta Survey: LINK
If you'd like to hang out with other players outside of Steam forums, we have dedicated channels on our Discord server as well: LINK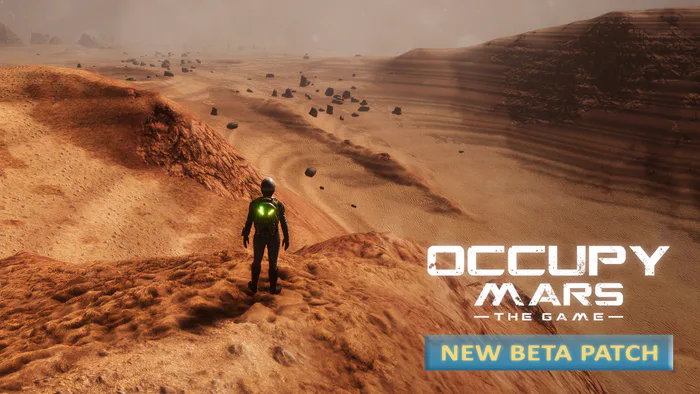 Secondly, Beta Patch v0.87.2 is now LIVE!
A lot of fixes come with this patch. You can find the full changelog below.
CHANGELOG Beta v0.87
Features:
– Added Storage Case – now you can build it inside your base for additional storage space
– Added Radio – It's one part of a two-part feature. Now you are able to add music into OccupyMars_DataStreamingAssetsMusic and play it instead of default music. Later we will add a possibility to place the radio inside your base, and play music at some distance from it.
– Added additional loot inside Abandoned Bases
– Reworked panels in Hangar
– Added minable rocks in Olympus Caves
– Added new animations to sleeping.
– Added emergency lights while your base building has low durability
– Added the possibility to hold all items in hands.
– Improved plants models
Bugfixes:
– explosions on Spotty robot and Jetpack now work properly
– explosions now properly deal damage to abandoned buildings
– Small Solar Panels now should properly rotate towards the sun.
– fixed text information while refilling suit in well
– fixed bugs related to the panel in Hangar
– rover drill now should be properly unlocked using techtree
– add support for more animations (mainly doors, drawers, and Irises)
– fixed problem with main menu panels not showing after exiting tutorials
– fixed problem with sleeping hours showing more than 24 hours.
– fixed problem when sometimes tourist mode not having all items
– fixed problem when sometimes unplugging cable was blocked
– fixed problems with finishing electricity, greenhouse, and tools tutorials
– fixed problems with color selection in the main menu profile section
– a fixed problem that occurs while combining items with 0 durability
– fixed problem with spamming achievements
– fixed problem with opening crates and waste tank
– fixed problems with main menu navigation using the gamepad
– fixed problems with destroyed buildings without texture
– changed visibility of withering plants
– fixed problem with a spamming log while enabling
– fixed inability to pick up and move plants by hand
– fixed player movement speed while crouching
– You will no longer need to crouch to enter airlocks in some destroyed bases
– fixed problem with unnaturally head rotation while pressing the middle mouse button
– fixed stucking items in the air while taking them out from Hotbar
– changed spectral detector lvl2/lvl3 range
– fixed UI problems in UI save/load panel
– fixed tools upgrading
– fixed holes in Olympus Mount
– fixed low resolution icon textures on low settings
– fixed problem with rover driving normally on low battery
About development progress
As the end note, we'd like to show you what our team has been working on – aside from fixes prepared for Beta Patch v0.87 of course. 🙂 New vehicles! These aren't features present in the current Beta version, but they're likely to appear at a later time.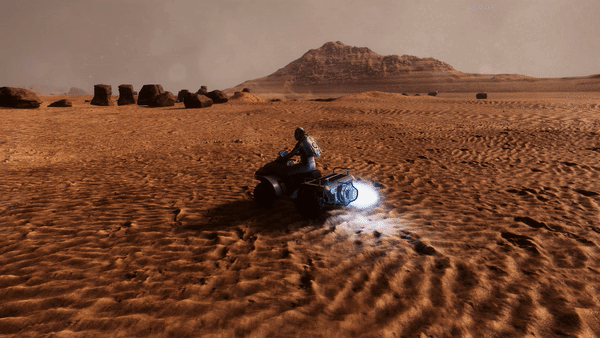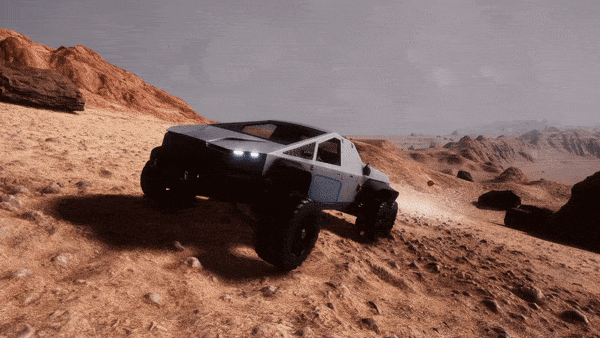 Do you like them? It's an interesting alternative to usual trips in a Heavy Rover, but you also have to keep in mind that neither Quad nor Truck are as well equipped for emergencies. No sleeping through a sudden sandstorm if it hits you on the way home. 😉
We know it's a long ride, but we truly believe that Occupy Mars: The Game is on a good way to its Early Access release and we can't wait to arrive at the finish line.
Best Regards,
Occupy Mars Team