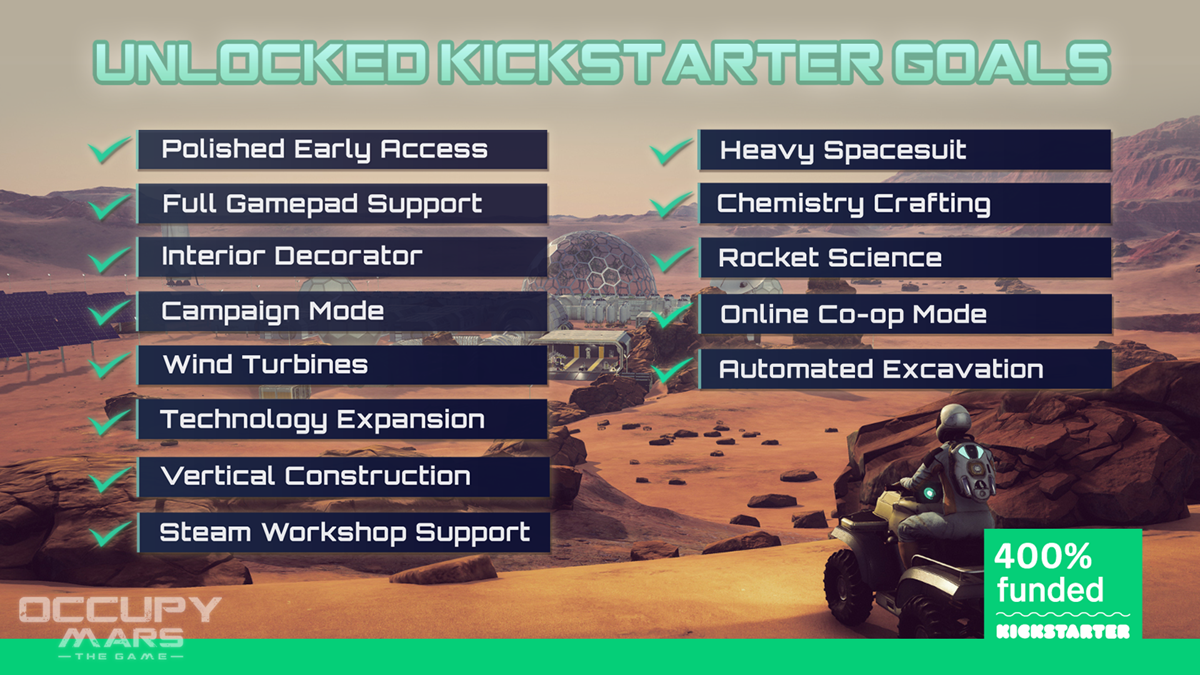 DevLog #56: Kickstarter Summary, Early Access Progress & Tight Beam from Mars
Dear Martians!
Welcome to another DevLog – this time we have plenty of topics to discuss.
Kickstarter Summary
As you might know, our Kickstarter Campaign ended on February 17th after 31 days and it was a great success! Over 2662 Martians backed our project and we crossed the magical 400% Funded mark.
In total 13 Stretch Goals were unlocked with the last one: Automated Excavation being unlocked during the last few hours of the campaign!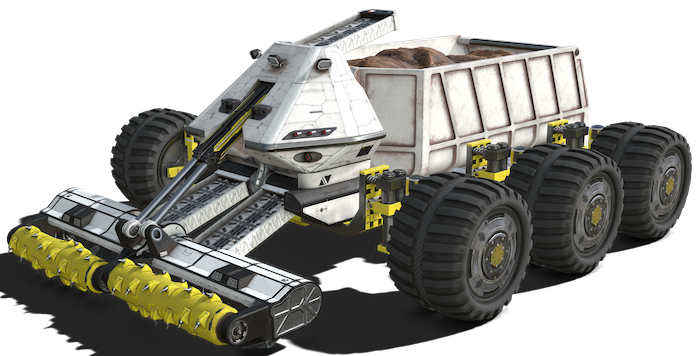 In the last few Kickstarter Updates you can read about:
Kickstarter Rewards
Now that Kickstarter had ended, we're preparing to send rewards to our amazing backers.
According to plan: most of the digital rewards should be sent in March, and the Physical Collector's Edition Boxes should be ready to send in May.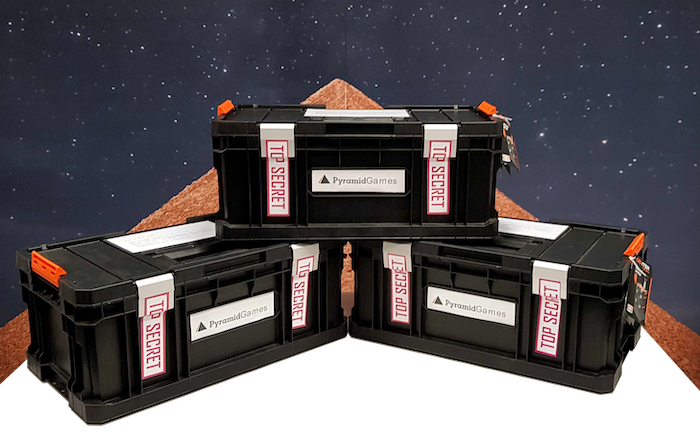 Early Access Build Status
We are working hard on the final Early Access Build. There's still a few things to do in order to give you the news you're all waiting for – about Early Access release date.
Currently our internal goal is to release Early Access by the end of March or April. The final date depends on final testing and balancing the game. We'll make the announcement as soon as we're ready.
Early Access Development Progress
New Interior lightning
Some of you may have already noticed in our Kickstarter trailer that we've introduced improved interior lighting to the game. We haven't had a chance to mention it yet, but this change has made the game both more visually appealing and faster in terms of performance, as the previous lighting was quite demanding on the GPU. You can see some screenshots with the new lighting below:
New Inventory
In addition, we have revamped the player's inventory, equipment, and consumption systems to make them more integrated and user-friendly. Putting on and taking off the helmet will now be a breeze – simply drag and drop the helmet into the appropriate slot. The same change applies to water and oxygen bottles. In the early access build, players will be able to 3D print empty bottles and refill them with substances as needed. On Mars, every item will be valuable, so after use, the bottle will be refillable.
New Tutorials
The new tutorials in the game are not only redesigned to provide better introduction to the story, now they are also organized as a in-game virtual simulation which you will be able to revisit using different screens in the campaign mode. We've also added a special HUD tutorial where our Suit AI will guide you through the most important functions of your suit, helmet and visor.
Freeplay Rebalance & Vehicle Building
The Tech Tree in the game has been expanded. With many more technologies and blueprints to unlock. Those changes are connected with the game rebalance and with the way vehicles are spawned.
At the beginning of the Freeplay (Sandbox) mode player will start without vehicles. At first our Martian will have to survive based on the resources available in the landing capsule. First few nights will require sleeping in the capsule as well. But soon after, by unlocking new technologies and blueprints, he will be able to travel further and further away from the starting location, mine more resources, build buildings, new equipment and eventually also build vehicles.
We believe this rework will give a much greater sense of progression and satisfaction from gameplay.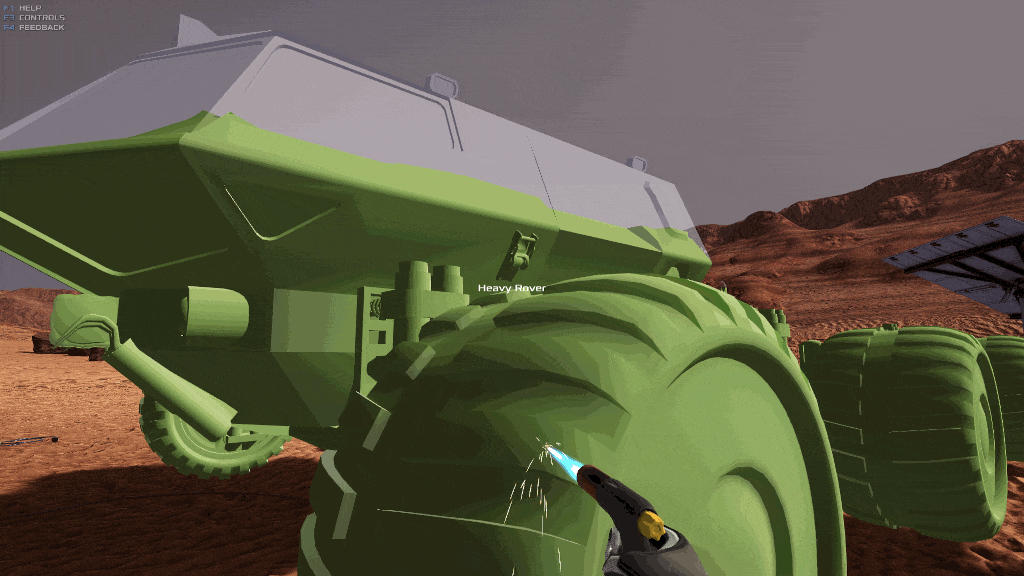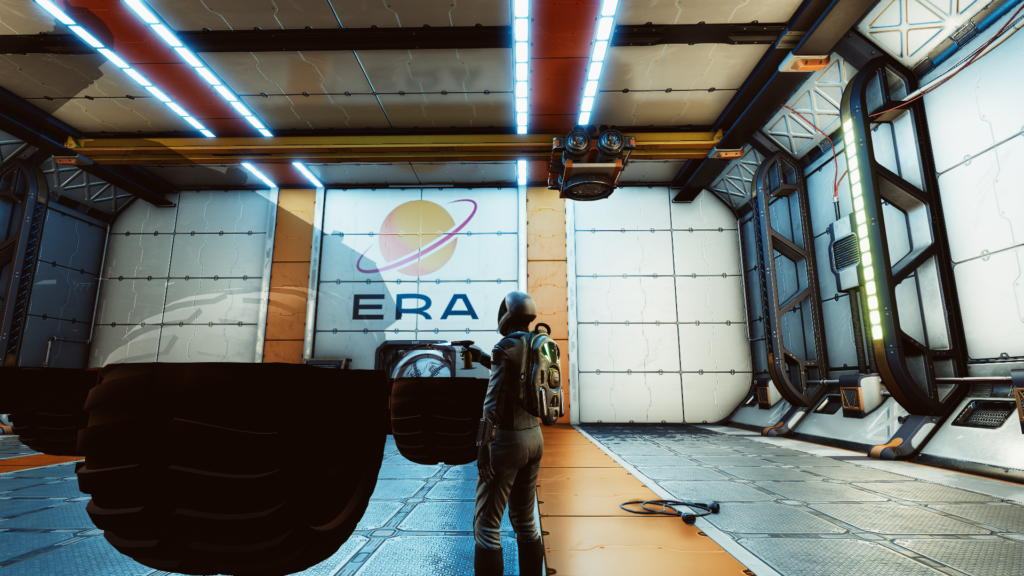 Tight Beam From Mars is back!
For those who might have missed it – we have released another 2 episodes of our Tight Beam from Mars YouTube miniseries.
In Episode 8, we're talking about Mountains, Valleys, Rocks, & Caves – how do they look on Mars, on Earth and in our game? See for yourself by watching the episode below:
In Episode #9 we are focusing on Plant Cultivation where we explain the details about how it works in our game vs real simulated Mars bases. Watch the new Episode 9 below:
If you haven't seen the previous episodes yet, here's the full playlist.
In the next Episode #10 we will talk about Energy Production and Survival Events.
Occupy Mars: Colony Builder – Mobile tests started
We have started the tests of our mobile game Occupy Mars: Colony Builder.
Over 300 backers are already playing the Android & iOS Beta version, reporting bugs and helping us balance it before the release. We have also released a new teaser trailer of Occupy Mars: Colony Builder – you can watch it below:
Thank you!
Once again, we'd like to thank each and every one of you – our backers and everyone here on Steam who believes in us. It's thanks to you that this project has come this far and we have no words to describe how thankful we are for your support throughout all these years.
We're working hard to bring you a truly memorable experience.
Yours Truly Grateful,
Occupy Mars Team