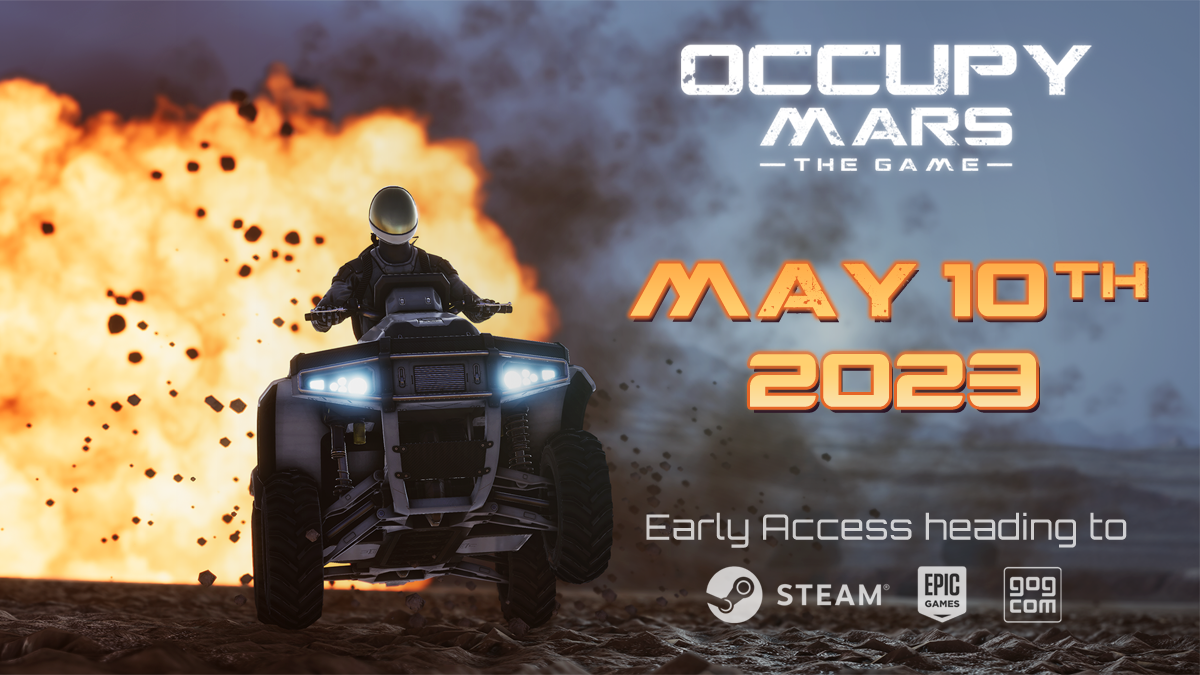 Occupy Mars DevLog #58: Release Date Announcement Trailer
Hello again, Martians!
Yesterday we announced the long awaited release date of Occupy Mars: The Game and today, we bring you a brand new game trailer!
See what is waiting for you on Mars!
Occupy Mars: The Game is coming to Steam in Early Access on May 10th 2023! In only two weeks, you'll get to explore the Red Planet!
In the last devlog, we mentioned working on the final list of features that will be available in the Early Access release. We can't share it with you yet, but we will do so in the next devlog.
We hope you're all looking forward to May 10th like we do!
Best regards,
Occupy Mars Team