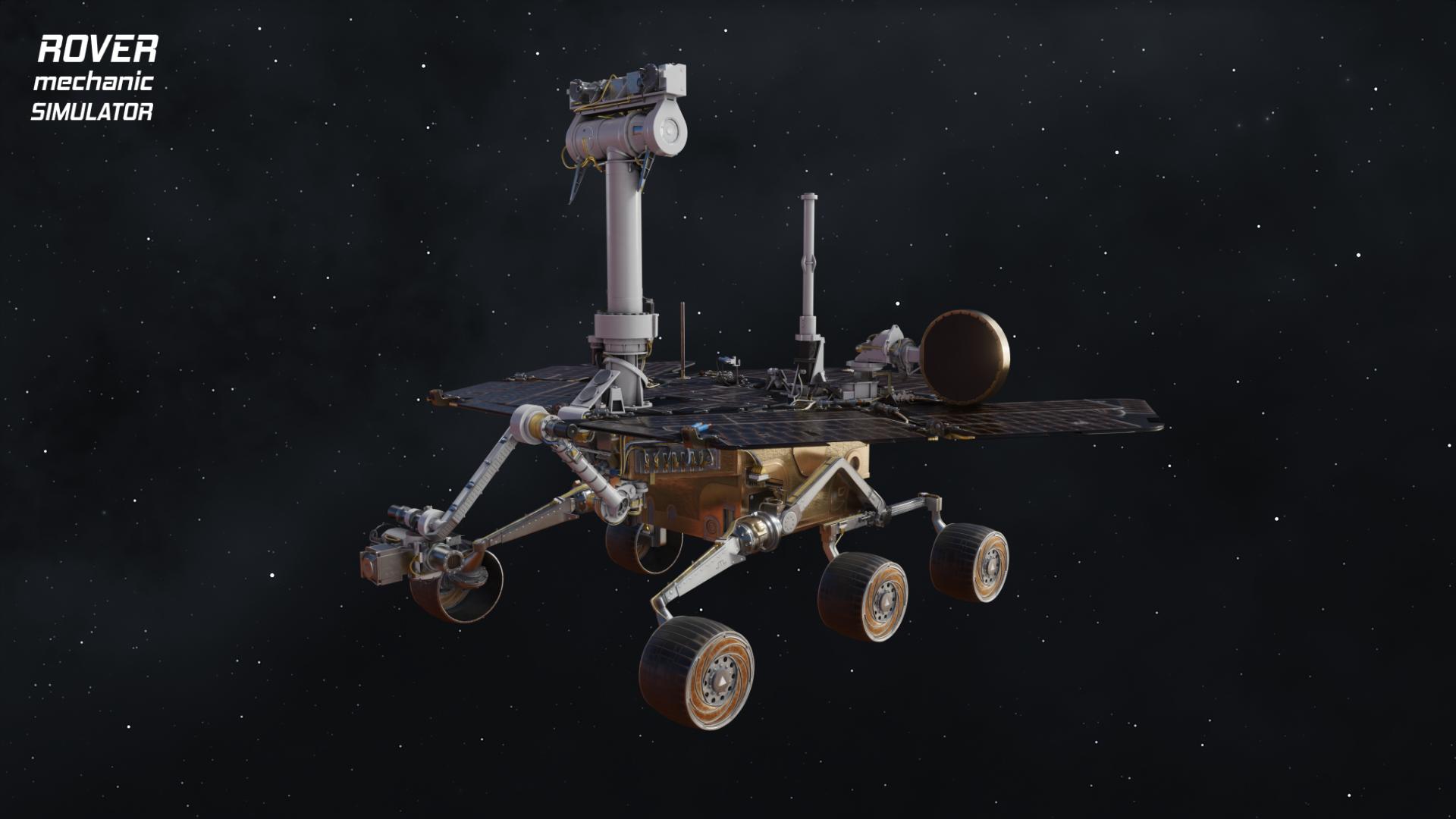 RMS_ #13: Refurbished Mars Exploration Rover
Dear Martians!

Since the last trailer, our reference model of the Mars Exploration Rover has changed a lot. We have optimized it both for performance and gameplay. Some of you may notice a slight difference in appearance between the original rover and our new model. There are three main reasons for it and one of them is optimization.
We have optimized our upgraded initial model and at the same time improved it graphically. For example, there has been a cut in the total number of cable bundles.

Despite the efforts to reproduce the appearance of the original Mars Rover, we had to do certain things differently. In some places, we have reduced the number of screws and cables needed to dismantle the rover, so there will be less repetitive unscrewing and more repairing to do in the game. We have also replaced the rivets used in the original machine with regular screws to make it easier to unfasten them. Besides, NASA don't allow to use their logo, so we had to add different one (Pyramid Logo) and we also had to change the JPL logo (Jet Propulsion Laboratory) so we created the JTL logo (Jet Thrust Laboratory).
We've collected a lot of reference photos of Mars Exploration Rover, so our model is similar to the original one. Although we have collected some of these pictures, we didn't manage to find everything what we need, because not all the websites still work and not all the pictures are available.
To stay up to date with devlogs from Rover Mechanic Simulator, keep following us on Steam and on our social media! If you have any questions or just want to know more about the game, feel free to join our discord channel!
Best Regards,
Rover Mechanic Simulator Team