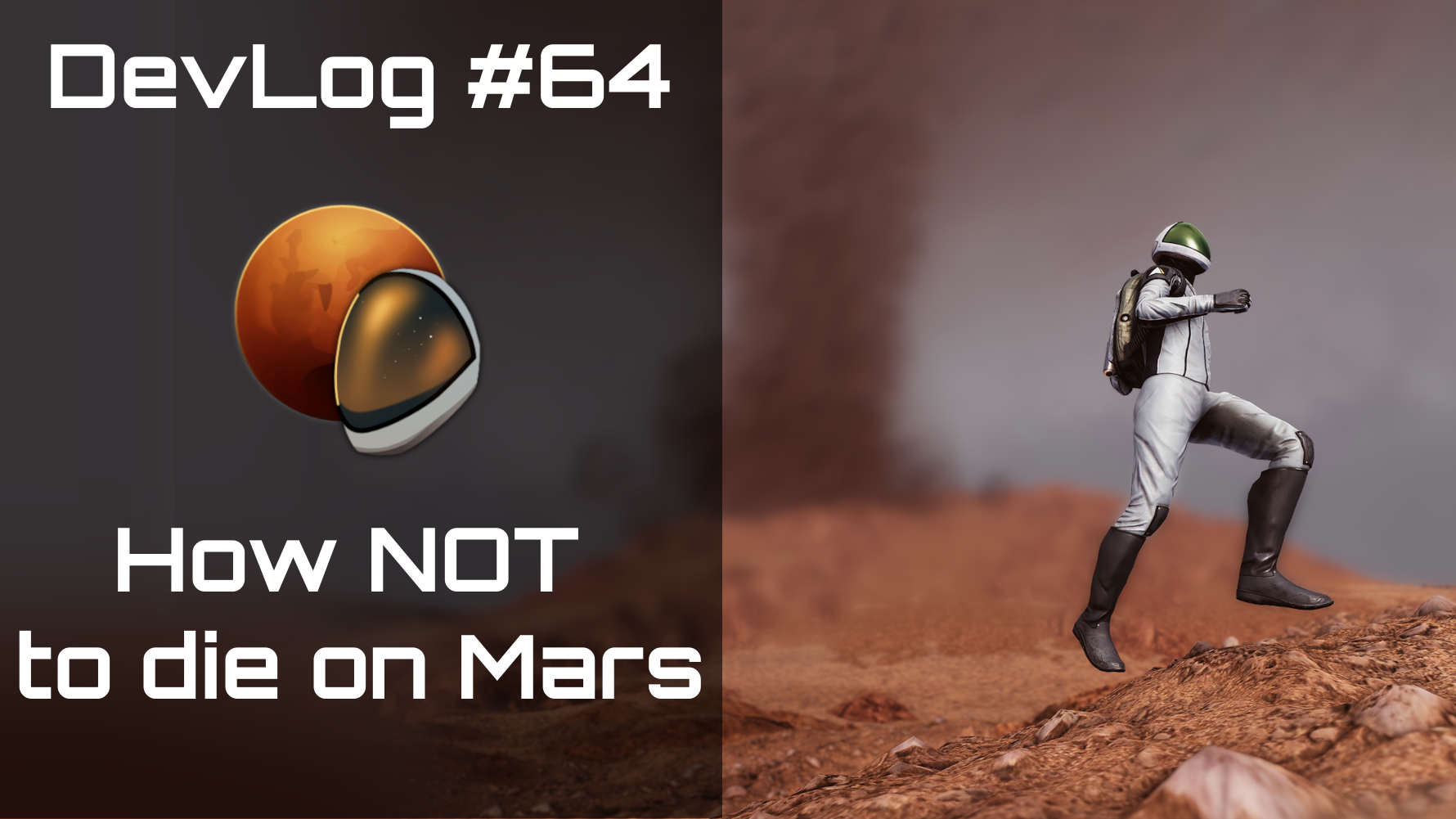 Occupy Mars DevLog #64: How NOT to die on Mars: Part 4
Hello, Martians!
We're only 1 day away from the Early Access release of Occupy Mars: The Game!
The time to occupy Mars is drawing near and there are still so many things to tell you about before you depart!
Today, we'd like to give you some tips on survival. On the Red Planet, you may find yourself in extremely dangerous situations. At these times, you have to think and act quickly. That's why we'd like to tell you about some of such scenarios in the video below:
Keep these tips in mind when you place your first steps on Mars on May 10th. These may be lifesavers!
P.S. If you're already itching for some Mars survival, you can already play Occupy Mars: Colony Builder, which is available on iOS and Android devices!
See you tomorrow!
Pyramid Games Team