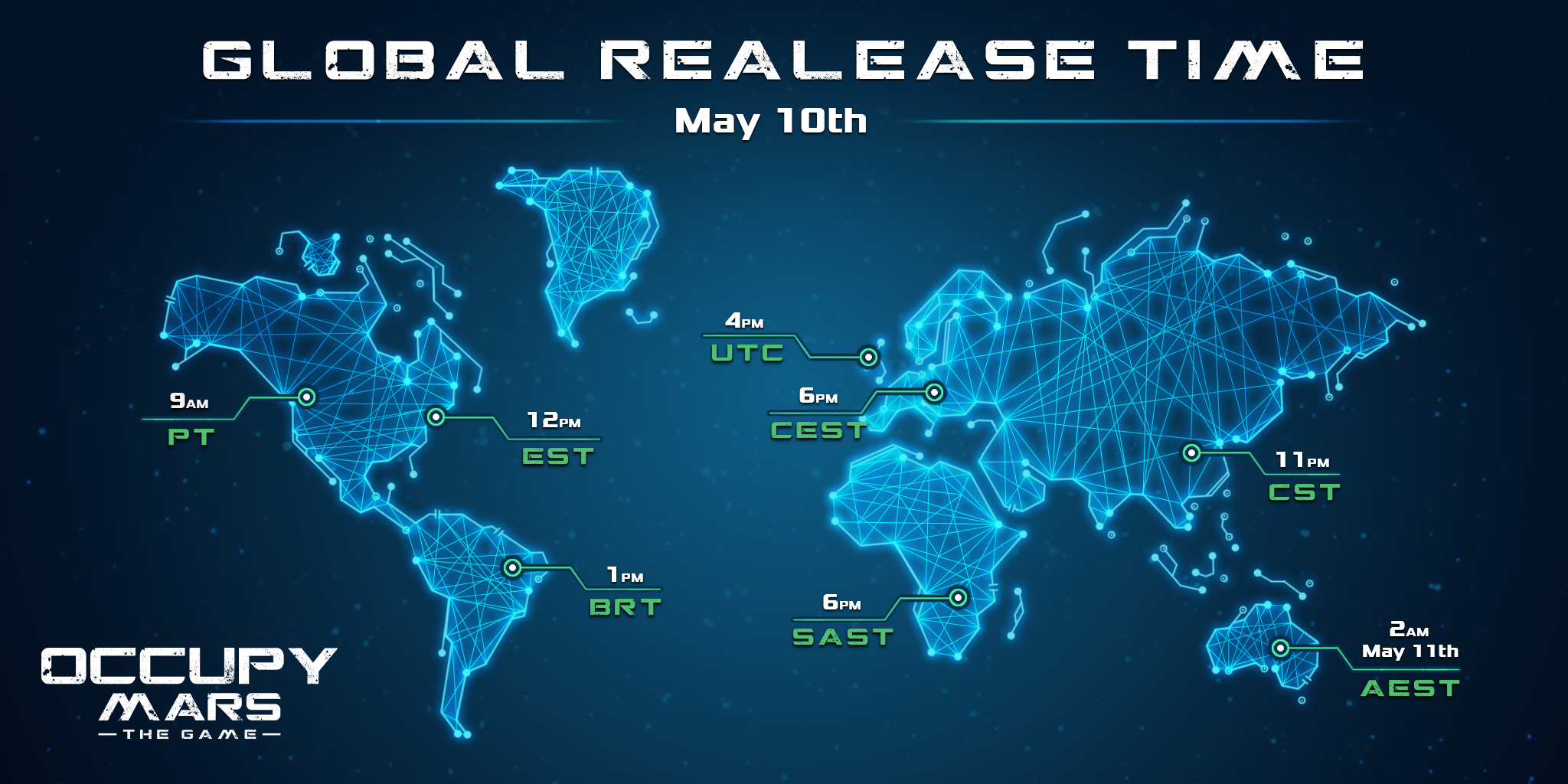 Occupy Mars DevLog #61: Release Time Map & SteelSeries integration
Greetings, Martians!
We have some exciting news!
We have joined forces with SteelSeries to bring your game experience to a whole new level!
Thanks to GameSense integration you can immerse yourself with precise rover controls, alerts and lights which will keep you informed about the state of your water, oxygen and other parameters!
See what SteelSeries has in store for you!
There are only 4 days left until the Early Access release!
The best way to stay up to date with the launch time is to observe the timer on the game's official page: occupymarsgame.com
That said, we understand that in the heat of preparation for your Mars adventure one might not be able to keep track of time. 😉
That's why we've prepared this graphic for you, which lists the launch time as it should appear in various corners of the world.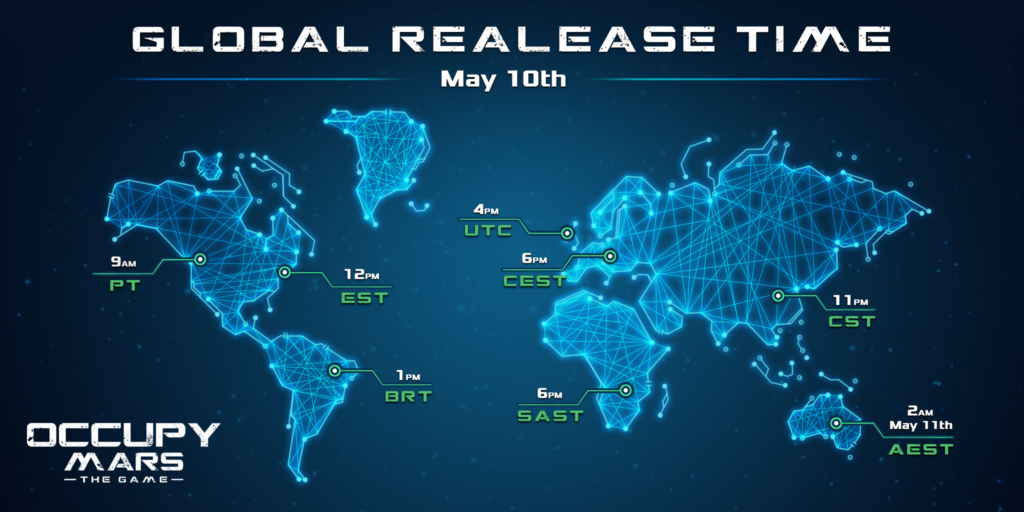 Remember about differences in time zones! In our time (CEST), release time is 8 PM, but this may not necessarily be the case for you.
Take note of your local release time and see you on Mars on May 10th!
Kind Regards,