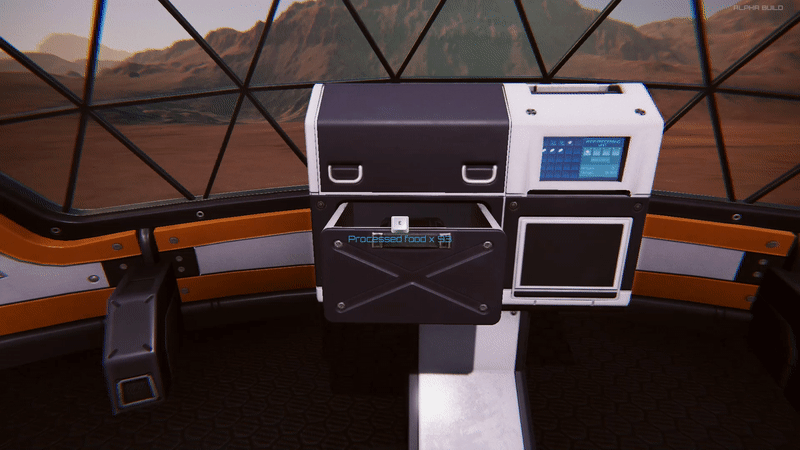 OM_Devlog #20: Food processing unit
Dear Martians!
Creating a prosperous colony on Mars and surviving there requires lots of energy. You will have to take good care of yourself and make sure you don't forget to eat nutritious food, which will give you strength to succeed in this mission!
As you might know from previous devlogs, inside your greenhouse and main HQ, you will grow various crops in order to establish a reliable food source on Mars. When your crops are ripe, you will need to harvest them as soon as possible to prevent them from rotting. Your veggies and other agricultural products will be stored in the player's inventory. They will all be ready for immediate consumption, but if you want to eat something more nutritious, you will have to prepare your food using a food processing unit.
The food processing unit will allow you to transform various types of products into space food, which will give you lots of energy to bravely overcome any challenges and become a successful colonist. To make a meal, you can use one product or combine different products. You don't have to follow specific recipes. When food processing is over, you can collect your meal from the machine's tray and it will be automatically placed in your inventory.