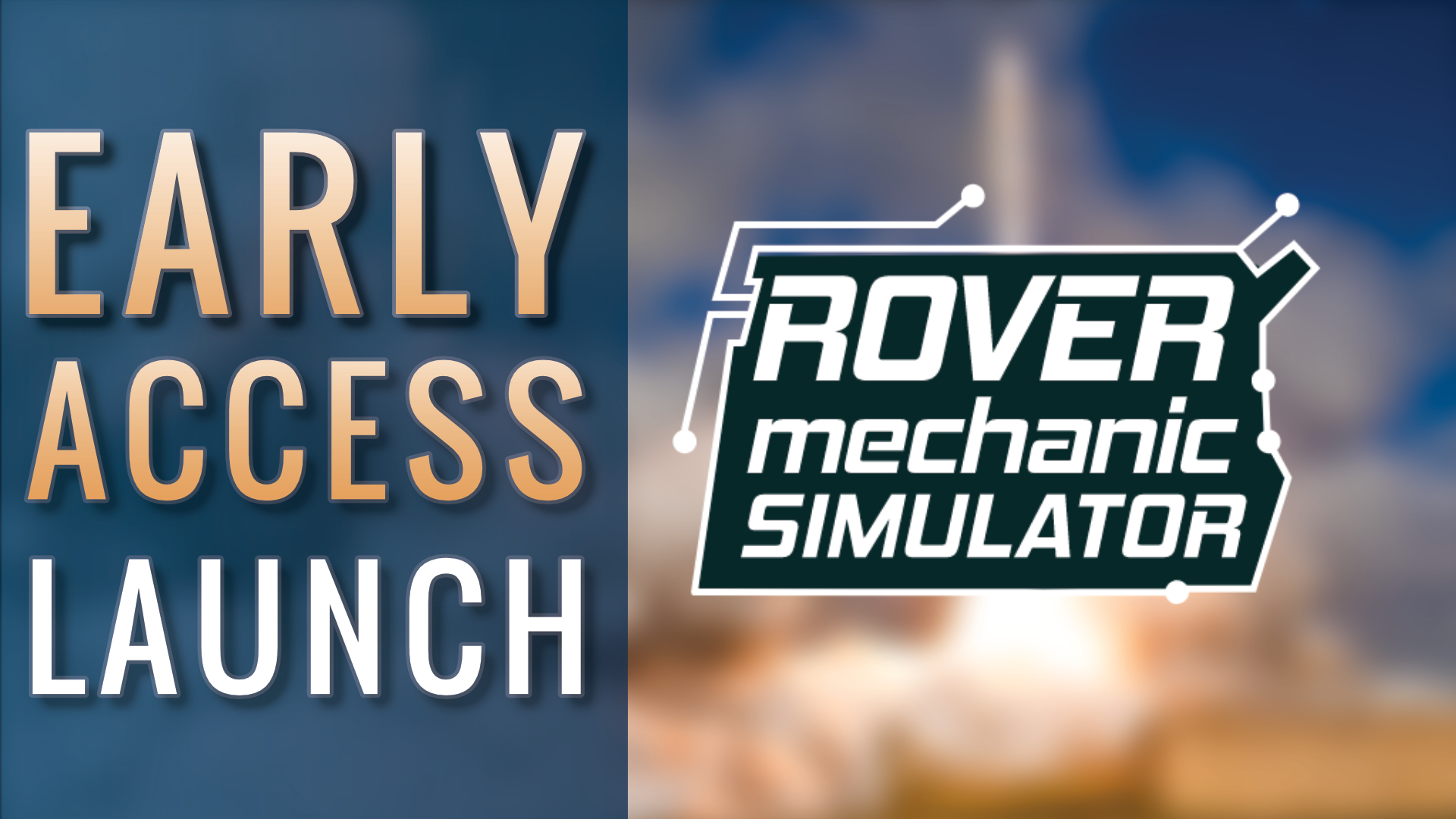 RMS_Early Access Launch
Dear Martians!
Today you can finally feel the true spirit of Mars Rovers! We are delighted to announce that Rover Mechanic Simulator is now available in Steam Early Access. From now on you can play our game and have fun!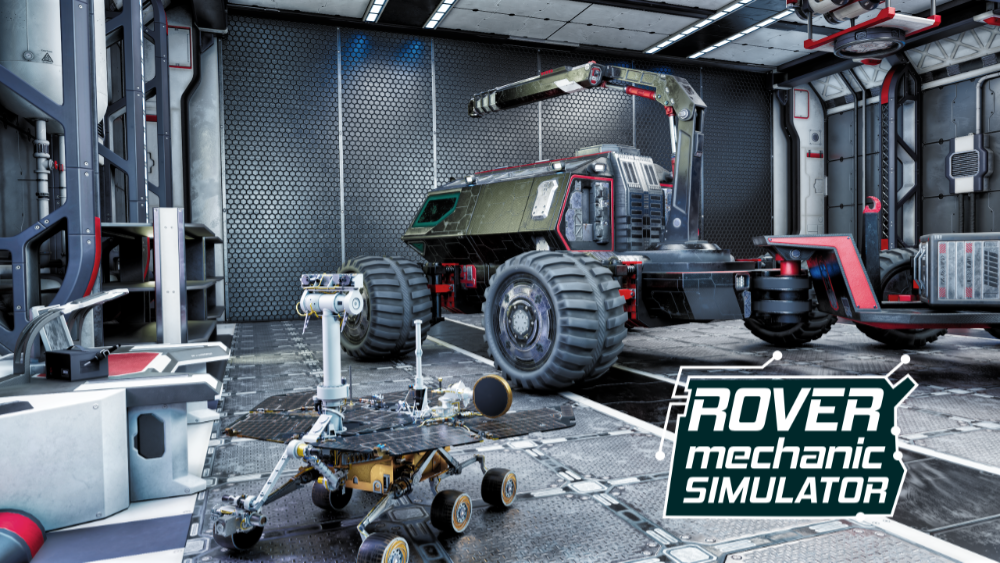 Please keep in mind that this is an Early Access version, so you may encounter some bugs. If you had any critical bugs or other issues, please let us know on our Discord server.
We also have big plans for the updates!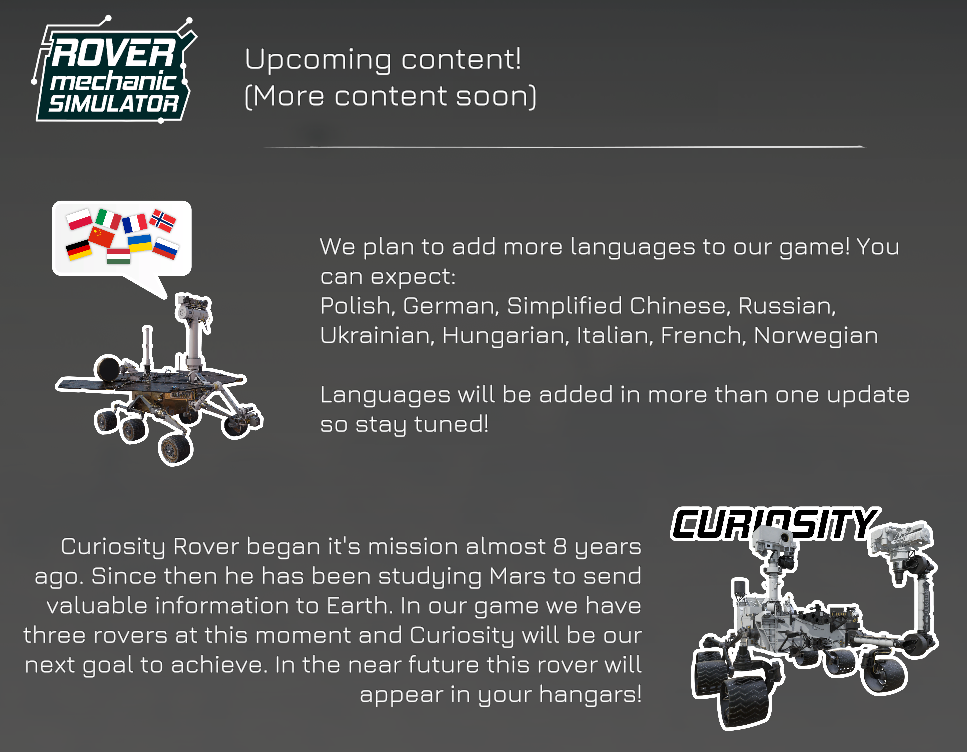 We would like to thank you for your active support and feedback!
Best Regards,
Rover Mechanic Simulator Team