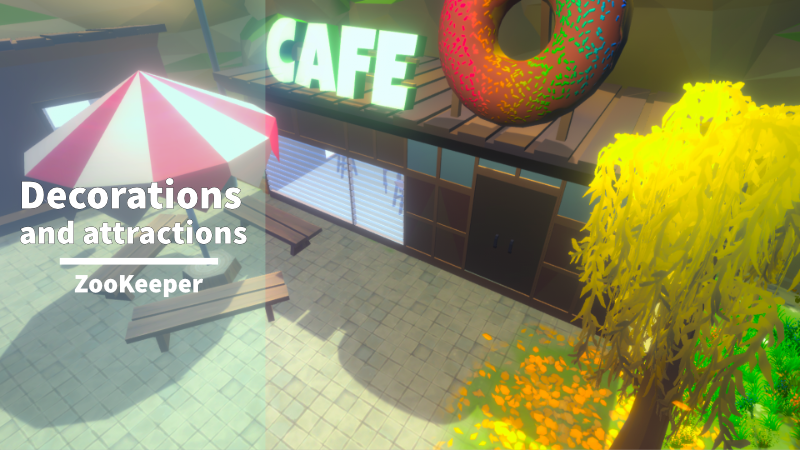 ZooKeeper_Devlog #8: Decorations and attractions
Hey ZooKeepers!
Today's devlog is focused on creating your awesome Zoo. As you've learnt from the previous devlog, you can build various attractions for your future visitors, such as coffee shops, and decorate your park as you want.
To start building attractions or decorating your Zoo, you have to enter the creative mode and choose what you want to build. Decorations are divided into 4 categories: plants, trees, stones and others.
Nicely decorated Zoo will attract more guests, and attractions will ensure additional entertainment. Let your creativity flow and design an amazing park.

Stay tuned and follow the game for more updates!If you have any questions or just want to know more about the game, feel free to join our discord server!
Best Regards,
ZooKeeper Team