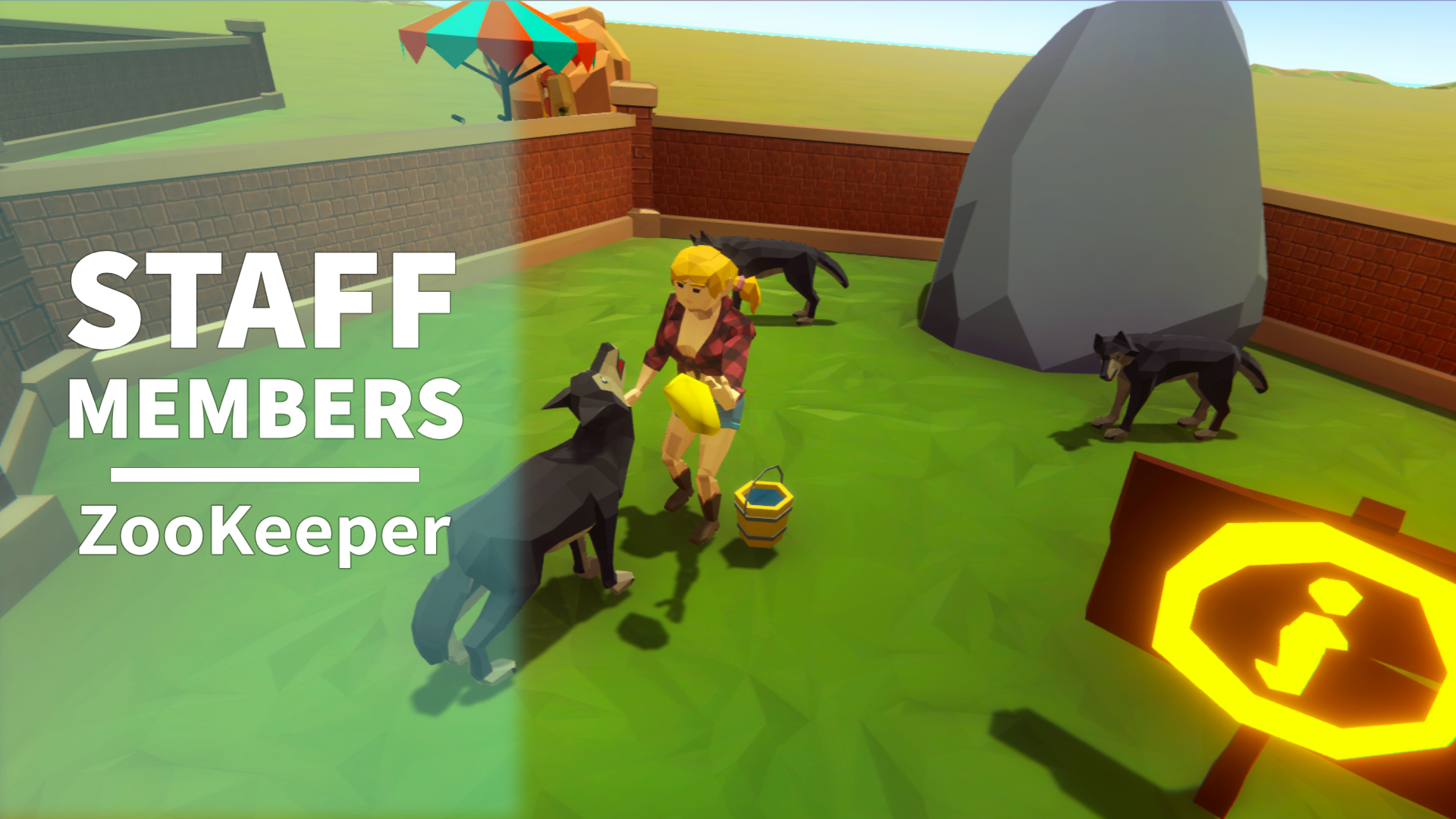 ZooKeeper_Devlog #9: Staff Members
Hello ZooKepers!
Let's talk about staff members, which you can employ to take care of your animal park.
Apart from creating your dream Zoo, you have to also manage your staff members. As a good leader, you should be aware that your staff members are not only a big help for you, but also a great responsibility. You have to properly supervise them and also remember to pay them on time.
Besides, you should also be aware that each staff member has a satisfaction level, responsible for the willingness to do their job. Satisfied employees perform their tasks easily. When an employee's satisfaction level drops to zero, you'll notice that their free will is turned off, and in this case you have to give them instructions, or let them rest for a while.

What is more, each employee has one favorite task, and while doing it, the satisfaction level increases. Additionally, the satisfaction level is also connected with a staff member's skill rank. You may observe that the satisfaction level drops slower when an employee has a high skill rank.

Lastly, we would like to add that your awesome employees have an amazing super power. They can teleport themselves between animal enclosures, so there's no need to wait until they finally move from one biome to another.
Manage your staff members properly and become the greatest ZooKeeper! Keep following the game on Steam and stay tuned for upcoming updates! If you have any questions or just want to know more about the game, feel free to join our Discord server!
Best Regards,
ZooKeeper Team