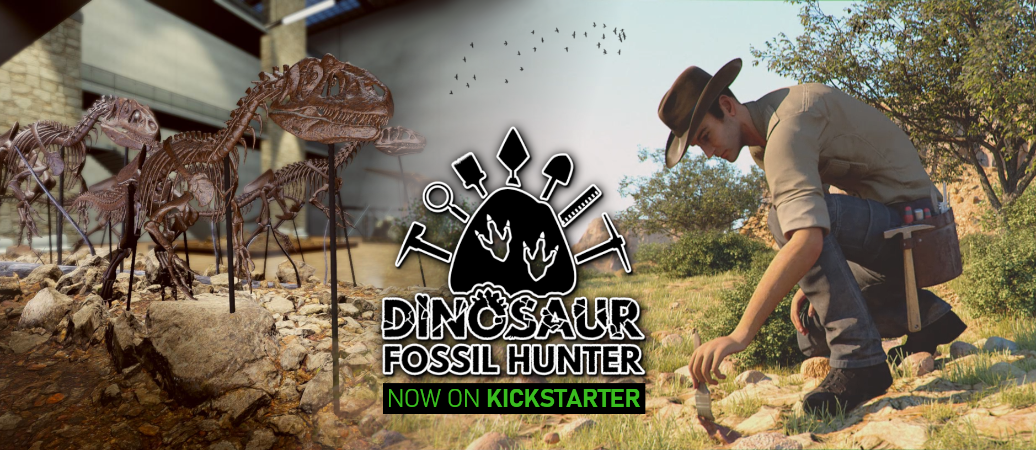 Dinosaur Fossil Hunter Kickstarter Campaign is now live!
Dear Paleontologists!
We are thrilled to announce that today: 28th of May, we are launching a Kickstarter campaign for our game Dinosaur Fossil Hunter!
https://www.kickstarter.com/projects/playway/dinosaur-fossil-hunter
Lately, we've been working hard on the early access version of the game, polishing core gameplay mechanics, and we want to add even more to the full release. We have many ideas for expanding the game and funding the Kickstarter campaign will allow us to add additional features and content that will make our game unique and complete! That's why we are asking you to support our Kickstarter campaign to help us achieve the goal.
[Kickstarter teaser]
Hurry up! Every backer will get an exclusive access to the demo before the official release during Steam Game Festival on 9th of June.
The goals of the Kickstarter campaign are:
polished Early Access
dynamic weather in game
more exploration mechanics
fossil search in wetlands
photo mode
new museum decorations
underwater fossil search
personalized tools and workshop
player's office
creative museum mode
small fossils and new museum showcases
new map and new dino species
attractive graphics for museum decorations
dinosaur nests with new cleaning mode
dinosaur statues which can be painted
museum visitors, decorations, poses and more!
Our crowdfunding adventure will last 30 days. Feel free to spread the info among your friends! If you want to talk more about the campaign or the game itself, visit our Discord server.
Best Regards,
Dinosaur Fossil Hunter Team