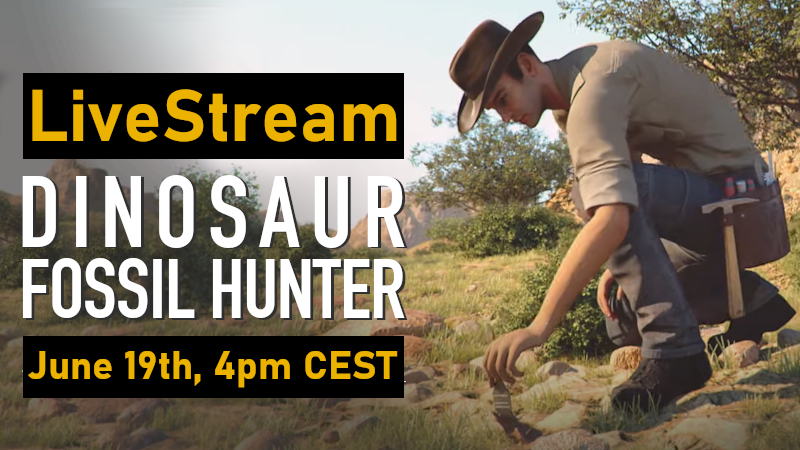 DFH_Developers Live Stream!
Dear Paleontologists!
We were streaming live the Dinosaur Fossil Hunter Demo today as part of Steam Game Festival. During the stream we talked about the development of the game and about improvements to the demo we're currently working on.
For those of you who couldn't join our developers' stream – we've prepared a re-stream which you can watch for the whole weekend on one of the channels below:
Steam: https://store.steampowered.com/app/864700
YouTube: https://www.youtube.com/watch?v=TD0SvTDWBKY
Twitch:  https://www.twitch.tv/pyramid_games/ 
Don't forget to play the demo! We're waiting for your feedback and we are working on the updated game: Dinosaur Fossil Hunter: Prologue which should be ready in a few weeks 🙂
Also feel free to join our amazing community on our Discord server and visit our social media.
We wish all of you a very nice weekend! 🙂
Dinosaur Fossil Hunter Team