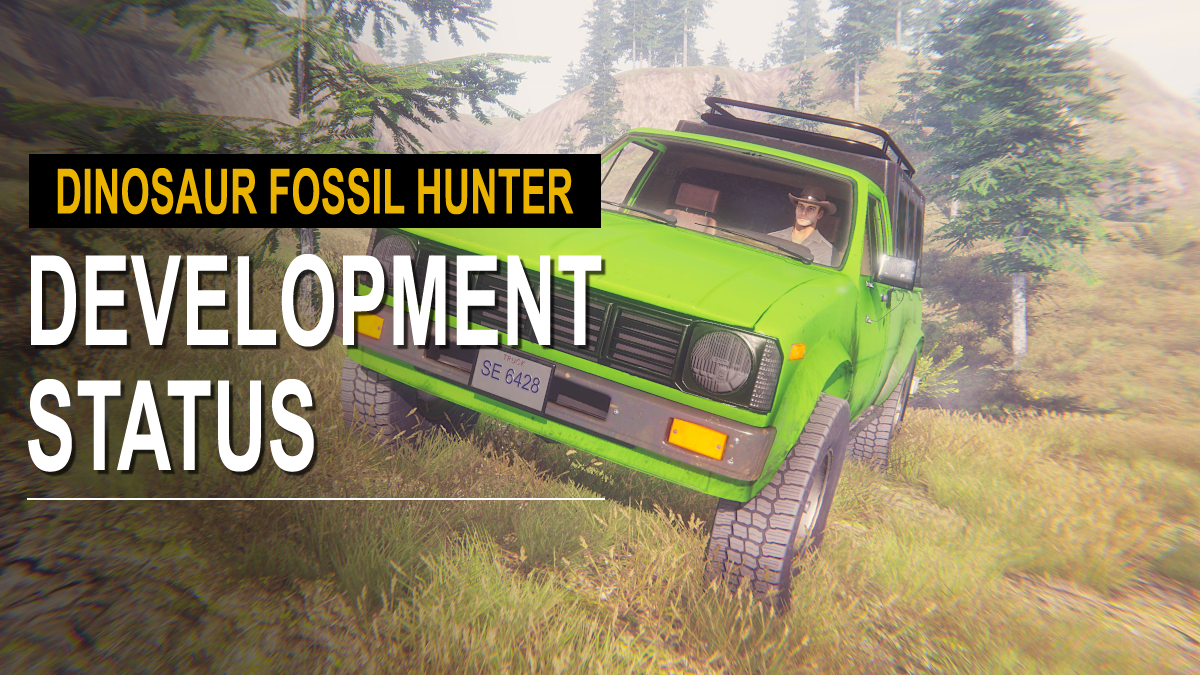 Dinosaur Fossil Hunter: Improvements and a special feature!
We're back, Fossil Hunters!
Along with us, we bring you another update regarding our progress on the game! 🤠
Our team continues working on the game's balance, fixing and further improving the game by adding missing features. Balancing the game requires a lot of attention and cooperation from our development and testing team. Testers play and leave invaluable feedback, which our development team uses to adjust gameplay accordingly. It's a continuous cycle, which – little by little – allows us to bring Dinosaur Fossil Hunter closer to completion.
In the past month, our team has grown considerably bigger as new dedicated team members have joined our ranks. 💪💪💪 With their help, we gained more time, which in turn allowed us to reconsider some of your suggestions and include them in the game.
Some of the aforementioned features include:
– making your character visible at certain stages of the game,
– adding a possibility to draw a path on the minimap,
– reworked mechanics of securing an excavation site, which should now be more pleasing to watch,
– adding belts to hold crates on top of your car in place,
– improved vehicle physics.
Moreover, we have decided to do something special for our community. Our Kickstarter supporters may recall "Little Findings" listed among our stretch goals.
Unfortunately, the campaign ended with a sum just a tiny bit away from that goal and we thought we wouldn't be able to include it in the game. However, with more people on board, Dinosaur Fossil Hunter team decided to bring this idea to life! We have already prepared over 20 unique fossils, which will make great additions to your museum displays! We are currently working on a way to transport these new fossils from an excavation site to a museum. 😉
Keep in mind that's not all! We have many more surprises in store for you, but we don't want to spill out everything just yet. We'd like to leave some things for you to discover. 🙂
If you're looking for a community of paleontology enthusiasts to talk about the game, consider joining or Discord channel! Like always, we also encourage you to add Dinosaur Fossil Hunter to your Wishlist – that is, if it's not there yet. 😄
Best Regards,
Dinosaur Fossil Hunter Team