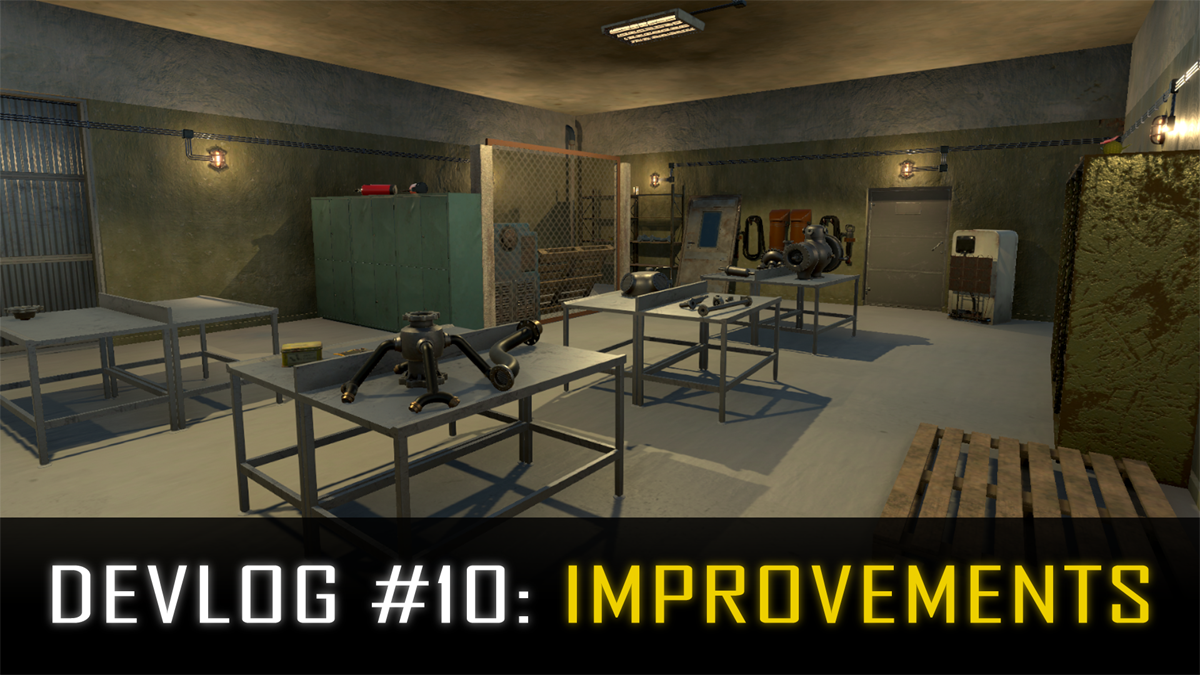 Soyuz Constructors: First improvements after Demo's premiere!
Greetings, Fellow Constructors!
It's been over a week since the Demo version of Soyuz Constructors has been released!
We'd like to thank each and every one of you who stopped by to try out our game. We know how difficult it was to choose from among so many hidden gems that have been unveiled during this year's Steam Fest. That's why we're very happy that Soyuz Constructors found its way to your list. 😊
Your feedback has been very helpful and we're constantly gathering your suggestions to improve the game. Improvements include bug fixes, additional translations and sounds, as well as improved model textures. That's not all! There are also some other changes we'd like to show you in this devlog.
For starters, we made some changes to the UI of the Chapter menu. You can see the new UI below: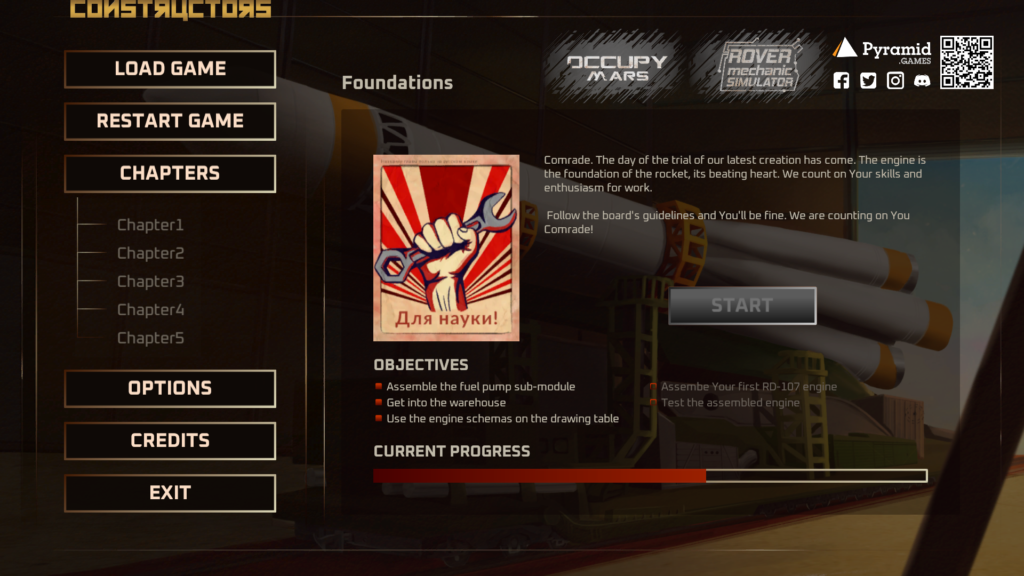 Some changes were also applied to the gameplay. We have fixed issues related to the basic mechanic of picking up and putting down objects. What is very important, we have introduced various ways of rotating the modules. You can now move the objects horizontally or vertically using the mouse. Hopefully, that will make the process of assembling progress more smoothly.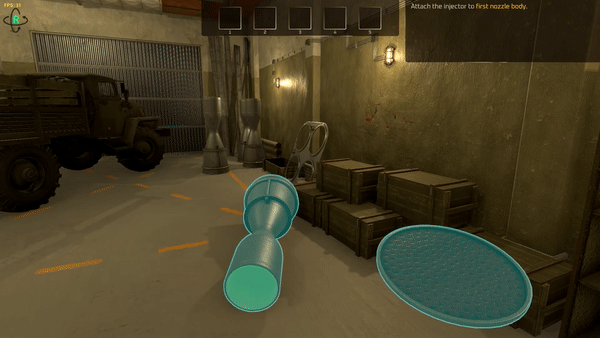 What's more, pressing X will highlight the objects you need to successfully assembly engine modules.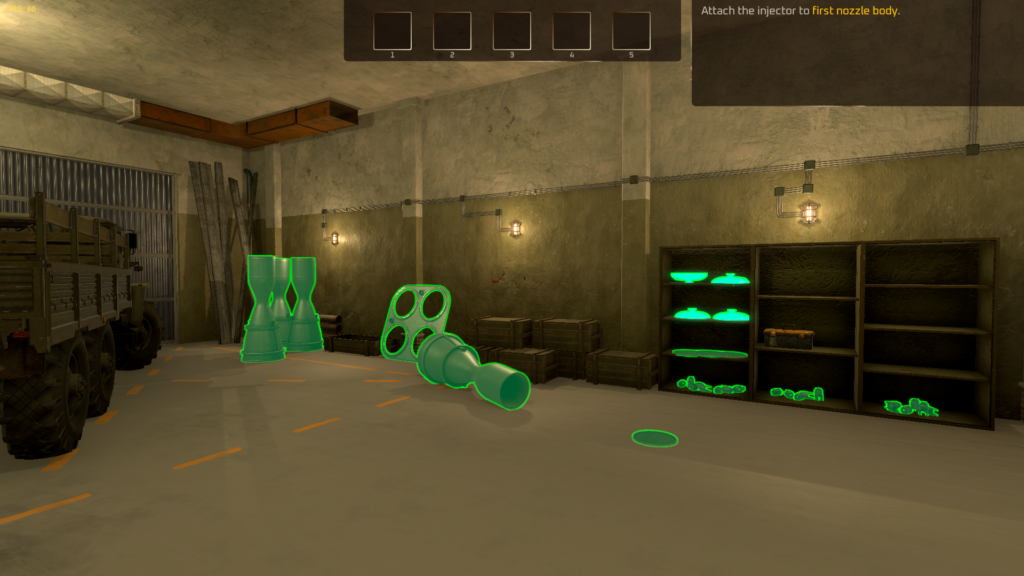 We've been polishing some of the rooms you could see in the Demo. We have recently finished working on a lodge room, drafting room, a garage and a second assembling room. Another set of clothes has been left in your locker too. 🙂
We encourage you to give Demo a try! Whatever suggestions you may have, feel free to leave them for us on Steam forums or on our Discord server! As Soyuz Constructors is in an early stage of development, your feedback helps us greatly to shape up the game into something great.
Thank you for your support so far and we hope you'll accompany us on this journey. 🙂
Best Regards,
Soyuz Constructors Team