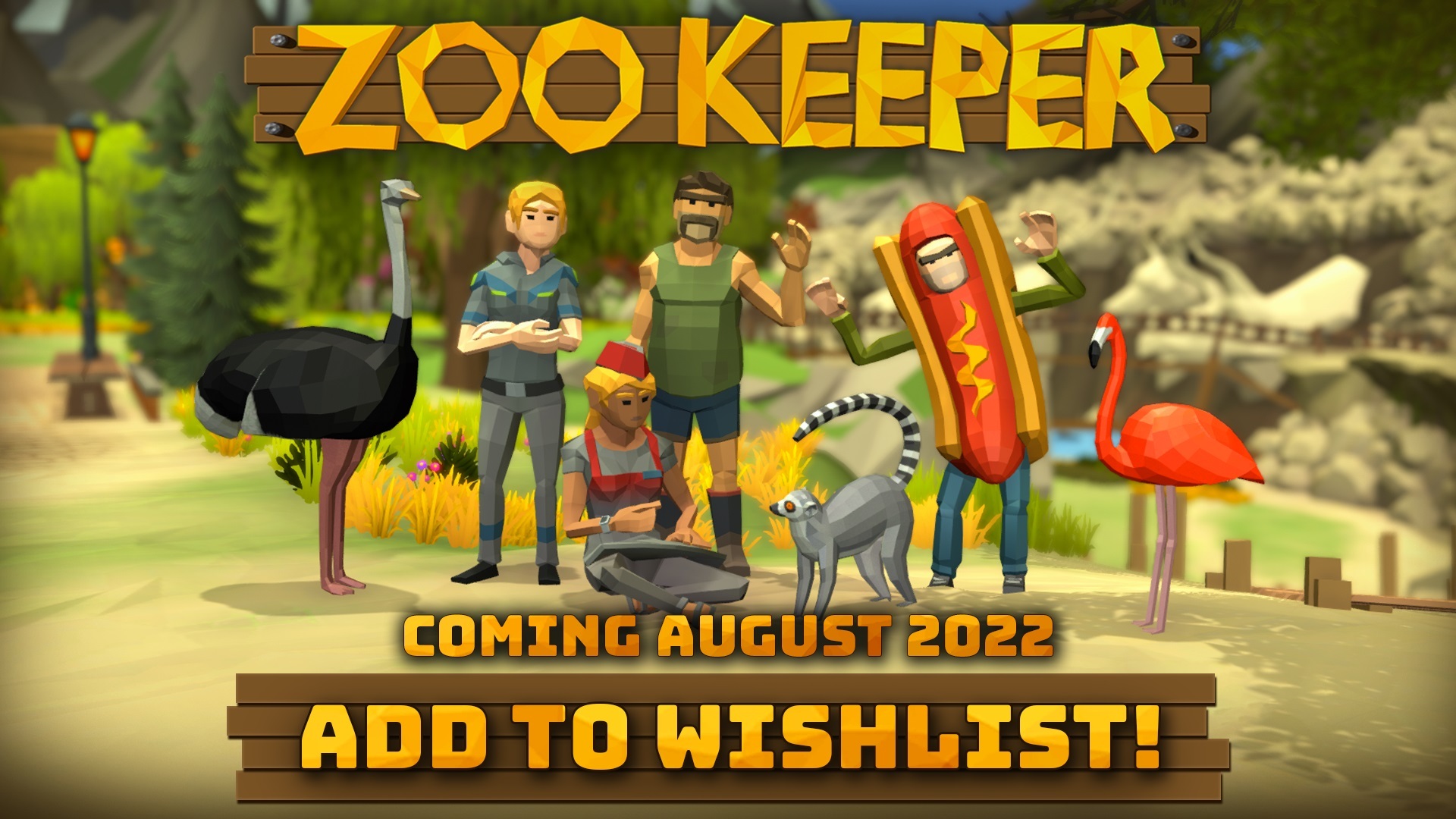 ZooKeeper coming to Steam in August!
Dear ZooKeepers!
Did you as a child ever dream of becoming the owner of the Zoo, so you can spent all they with the animals? Now you will have a chance!
We're excited to annouce the new teaser of our game – ZooKeeper!
In ZooKeeper you will have unique chance to become the owner of your own Zoo! Manage, build, control finances and personnel. Take care of the animals, create ideal conditions for them! Grow your zoo, add extraordinary species, prepare amazing attractions for visitors. Create the Zoo of your childhood dreams!

One of the main task for you will be to manage the zoo in such a way as to make it as popular as possible with the staff and visitors. You will rise the necessary funds to organize and open the best zoo in the region.
Create and choose new equipment for individual biomes. Look after various modern animals and bring back to life long-extinct reptile species to place them in your zoo. Take the uniqueness of your zoo to another level. Nobody will ever forget a zoo where they can see prehistoric animal species, and you can become the first to provide visitors with such an amazing opportunity.
Remember to keep your animals in good health it's very important and the success of your zoo depends on it. Don't forget that each animal requires regular feeding and cleaning up of the enclosure, and if it becomes ill, you should treat it. As a leader, you must be aware that your employees are not only a great help for you, but also a great responsibility. You will have to learn to manage your team in all situations and remember to pay their salary on time!
Create the Zoo of your childhood dreams!
Best Regards,
ZooKeeper Team