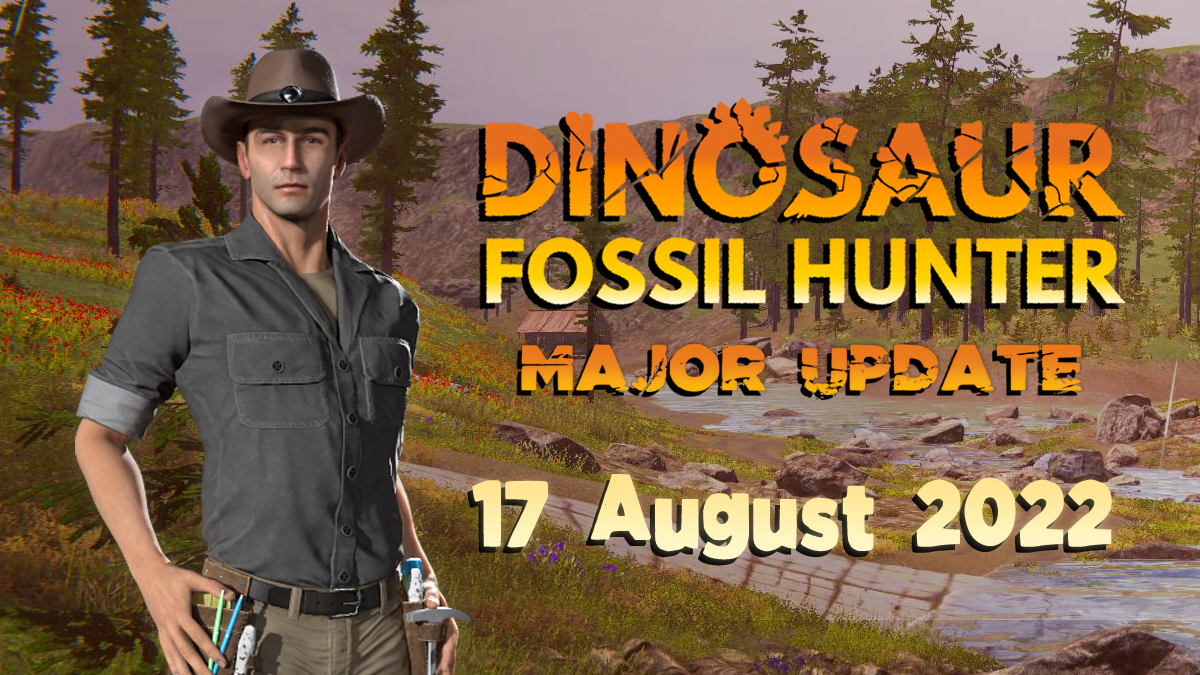 Dinosaur Fossil Hunter 2.0: Major Update coming on August 17!
Hello again, Fossil Hunters!
We can finally give you the long awaited news – we have a definitive release date for Dinosaur Fossil Hunter Major Update!
17 August 2022
One week more and you'll be able to enjoy the new content we have been preparing for you for these past 2 months! It's been a longer ride than expected, but we can't wait to make it all available to you! 😀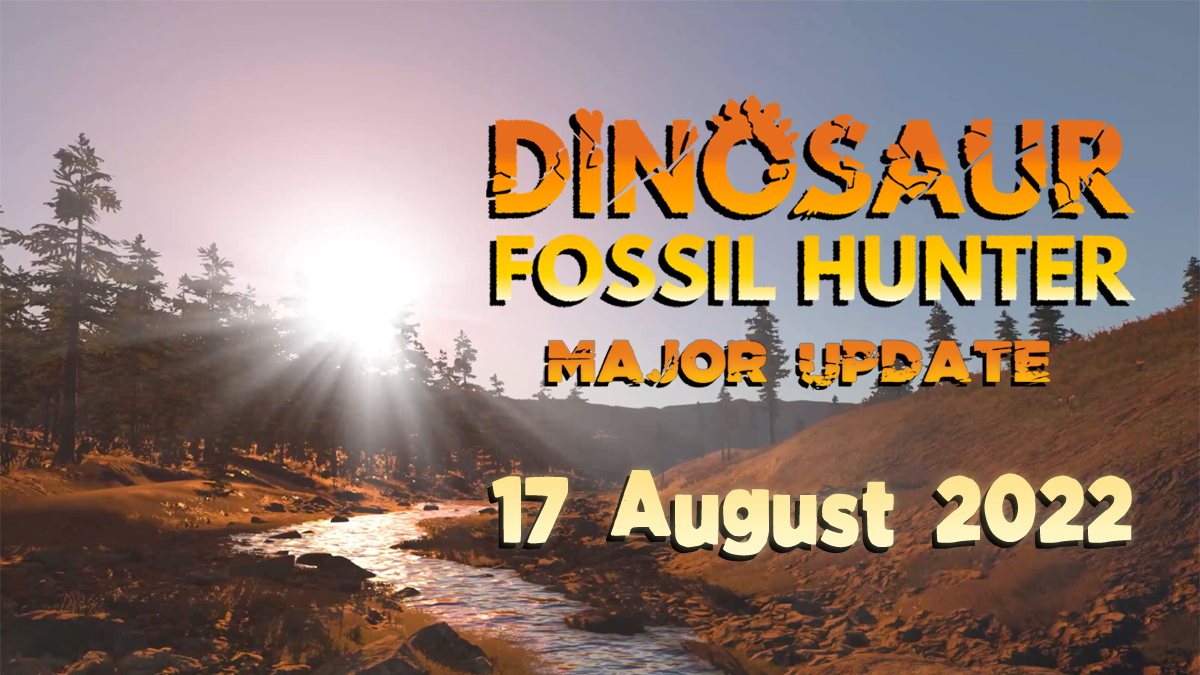 What can you expect from this Major Update?
Grizzly Mountains – a vest new location with more dig sites and dinos to find!
4 new dino species & 11 new skeletons
More museum space for your expositions
More small fossils & collectibles
A new car
Creative Museum Mode
New achievements
Fixes, fixes and even more fixes to make sure all of the above work as intended!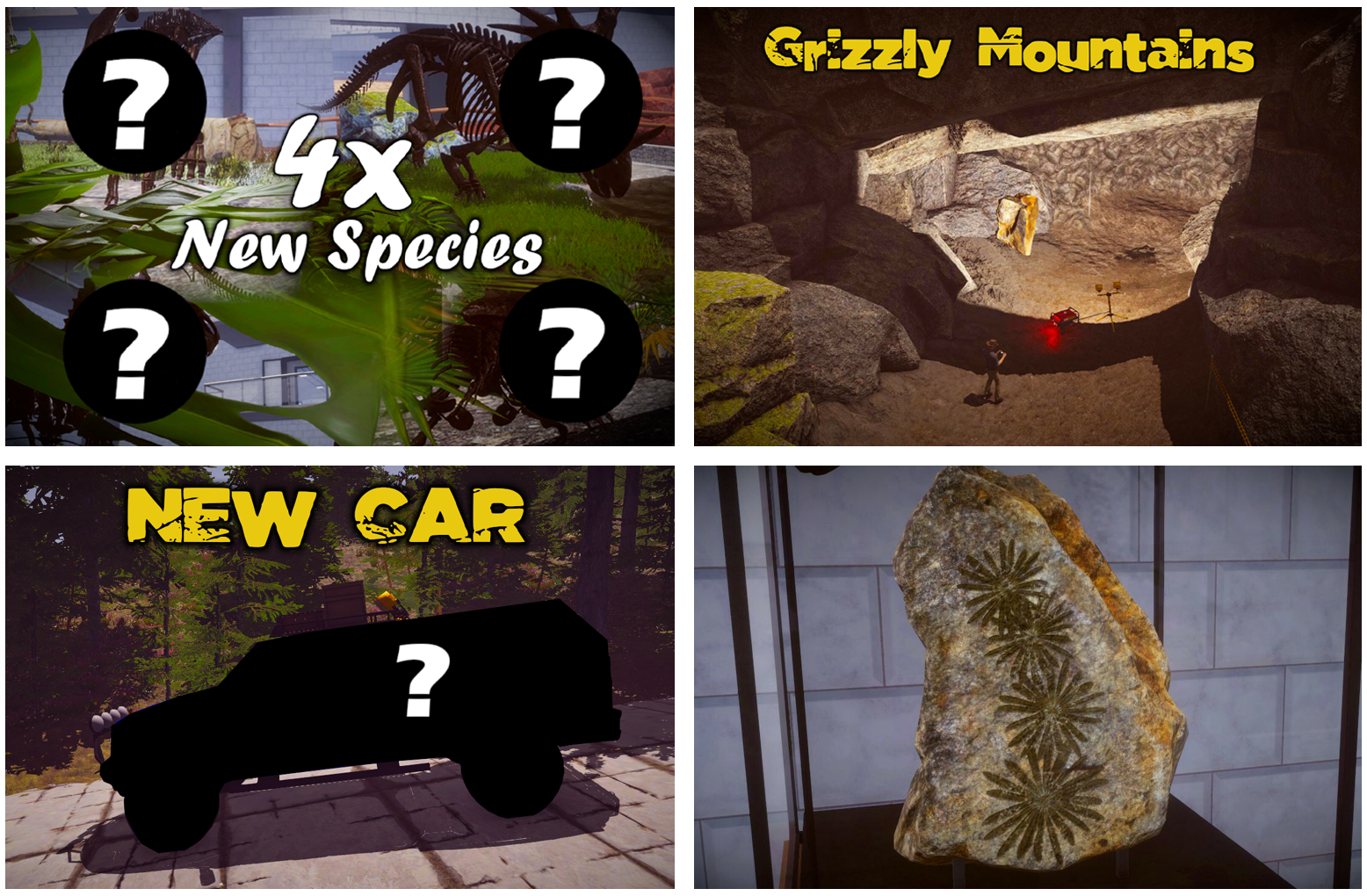 In fact, why don't we show you this new content in action? 😉
//www.youtube.com/embed/PZ4L058MhlI
For a detailed overview of upcoming new content see this devlog.
We hope this Major Update will bring you even more joy and things to discover!
Which features are you looking forward to the most? 🤠
See you in a few days!
Dinosaur Fossil Hunter Team