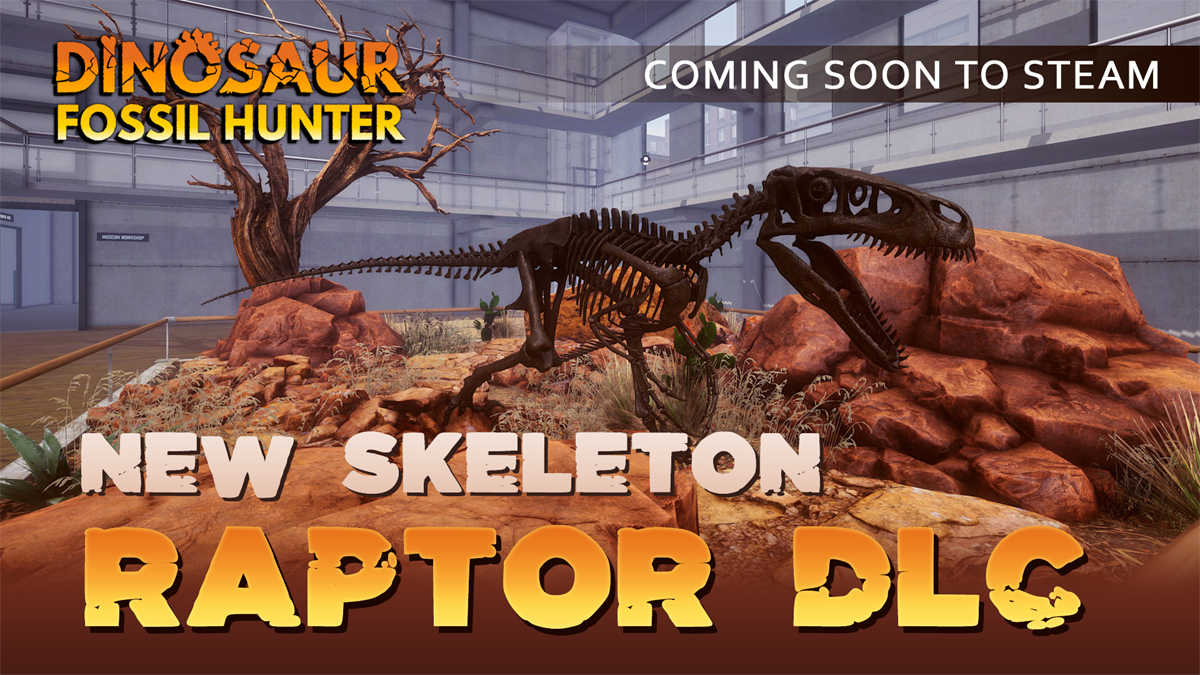 Dinosaur Fossil Hunter: Raptor DLC coming soon to Steam
We're not slowing down, Fossil Hunters!
With Patch v2.2 already released and Designer DLC's release coming later today, we're ready to tell you that brand new dinosaur is in the works.
Raptor dinosaur is coming to Dinosaur Fossil Hunter!

The Raptor DLC will include:
new Dinosaur species: Utahraptor ostrommaysi
new active dig sites on Dinosaur Canyon location
10 skeleton poses
252 unique bones
Utahraptor was the inspiration for the Velociraptors seen in the film Jurassic Park! Utahraptor, however, was quite a bit bigger than Velociraptor; adults were around 20 feet (6.1 meters) long and around 5 feet (1.5 meters) tall at the hip.
Add Raptor DLC to your wishlist!
Remember that Designer DLC is coming to Steam later today and with it, dinosaur models will be waiting for you to paint them and give them some colors! Don't keep them waiting!
Best Regards,
Dinosaur Fossil Hunter Team