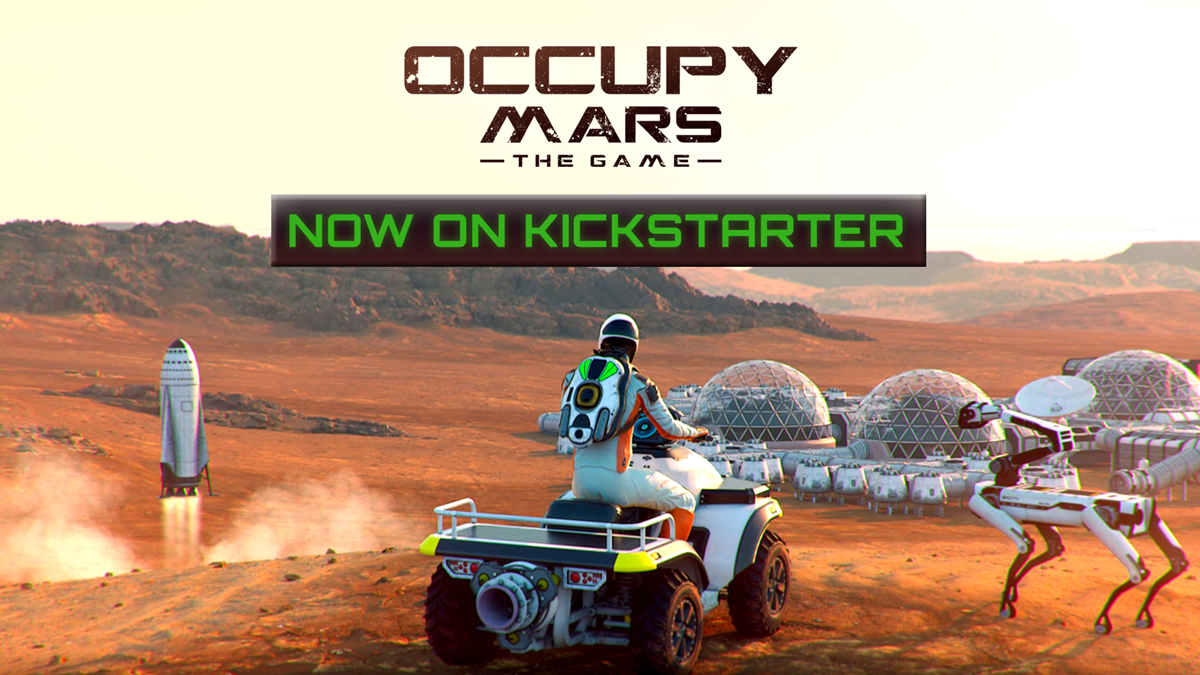 Occupy Mars DevLog #51: Kickstarter Campaign is now live!
Dear Martians!
We're excited to announce that today – 17 January – we're launching a Kickstarter campaign for Occupy Mars: The Game!
Kickstarter staff has recognized our love and effort poured into the project and awarded the campaign with Project We Love badge! ❤️
As you know, we've been working on the game for a long time. The last few months have been particularly intense as we launched the Beta and our amazing community has been helping us with finding and squashing bugs – all to bring you the most polished Early Access version possible! 🙂
Now that this stage of development is nearing its completion, we need to make sure the game reaches as many players and aspiring Martians as possible. This is the main purpose of our Kickstarter and the funds we gather from this campaign will be used for promoting the game prior to its release in Early Access.
This is where you all come in! Your support has carried us this far and on this last lap, we ask for your help one more time! Give the campaign your support and spread the news wherever you can! By choosing an appropriate pledge on Kickstarter, you can get access to the Beta along with the Early Access version of the game right on the day of its release. If you have any friends who might be interested in the game, let them know about it as well!
Join us during a celebratory stream, happening now on our Twitch channel!
Our campaign will last for 31 days. The release date will follow soon after the campaign's end. If you have any questions, feel free to leave them in the discussion thread and if you'd like to talk about the game or Kickstarter, drop by our Discord server.
Best Regards,
Occupy Mars Team