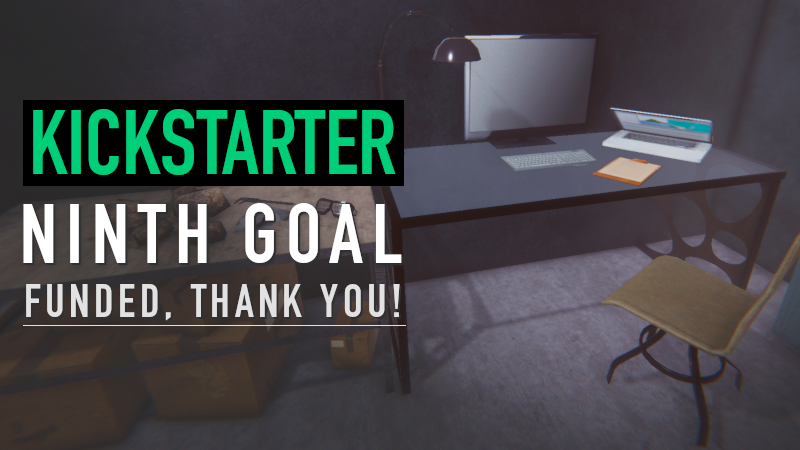 DFH_Welcome to the Command Centre funded!
Dear Paleontologists!
We've reached our ninth stretch goal: Welcome to the command centre, which will allow us to change the classic game menu into your own office! Thank you!
Our crowdfunding adventure ends in 4 days, but we can still try to reach the next stretch goals: Neverending Story and Little Findings! It would be awesome to add a creative museum mode in Dinosaur Fossil Hunter and small fossils with new museum showcases. Can we do this?
Once again, thank you from the bottom of our hearts, for backing this campaign.
P.S. remember that by increasing any pledged amount by +15 CA$ you can still get a Steam Key to the full version of Barn Finders – another game where you can hunt for precious items, created by our friends from Duality Games. You can read more about this promotion in our previous update.
Stay safe,
— Pyramid Games Team