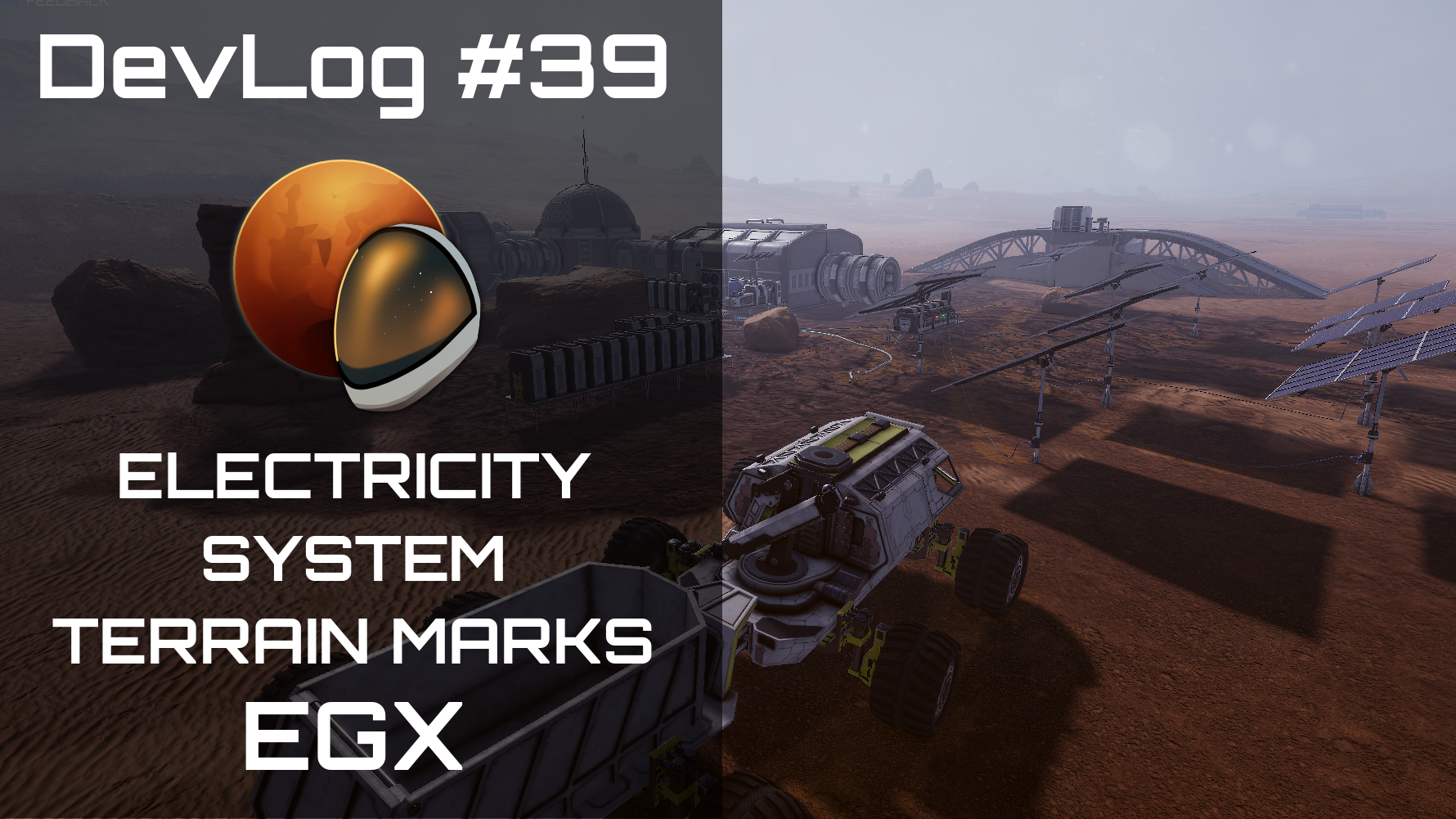 Occupy Mars Devlog #39: Electricity system, terrain marks and EGX
Hello, Martians!
Time to let you in on our recent development progress.
For the past few weeks, we have been focusing on two certain areas of the game – the Electricity System and Terrain System. We have been polishing these systems in order to further improve them, make them more practical and realistic.
In the case of the Terrain System, we have been trying out various techniques, which would allow generating marks on the ground corresponding to the player's actions. It's especially important on Mars' sandy ground, which is not as sturdy as some other areas and should change under the weight of various objects. You can see our current results below: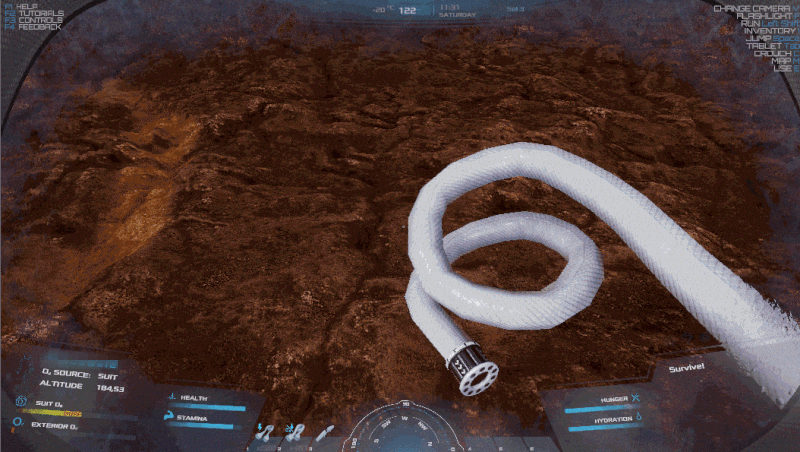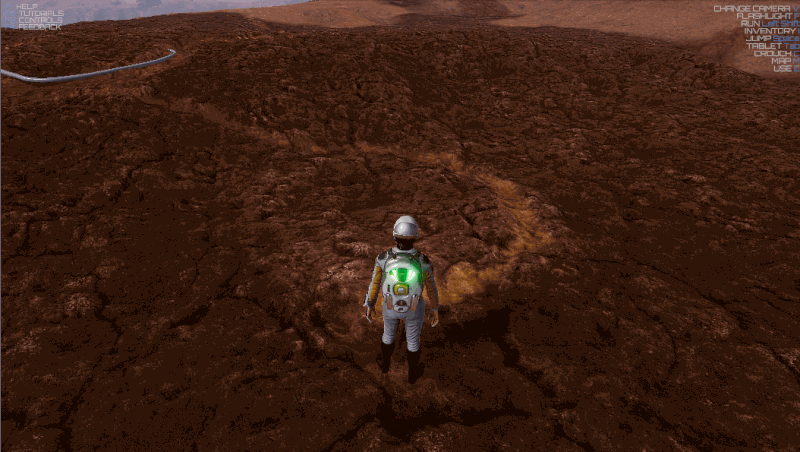 Regarding the Electricity System – some of you have suggested implementing a system that would allow you to temporarily cut off certain sections of the base from power if needed.
We think this is a great suggestion, which is why we're currently reworking the system! Now bases will be divided into sections with fuse boxes, which will control the flow of current. Each input socket will also have a fuse box.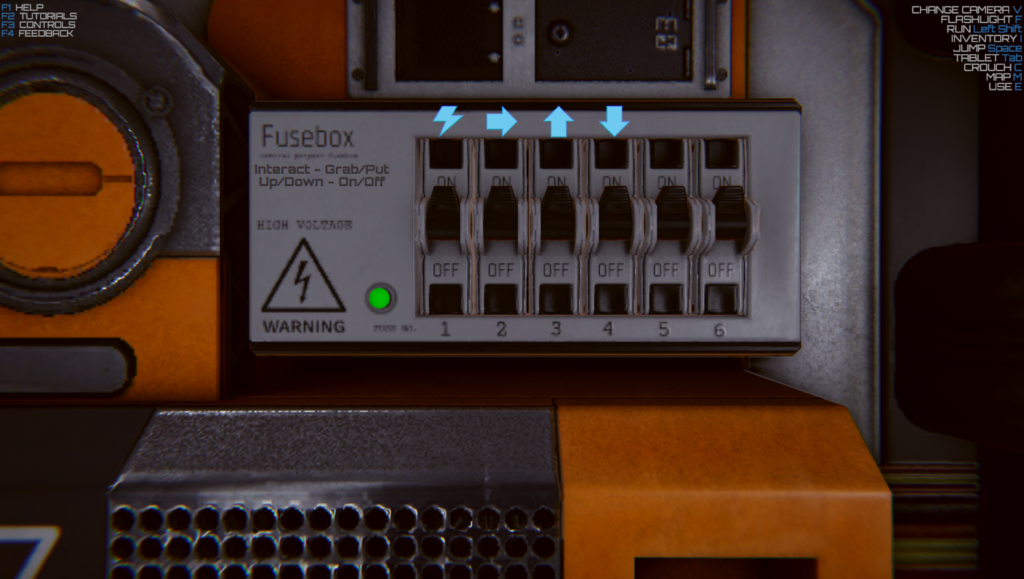 We are also adding a "smart meters" feature, which will allow you to remotely control fuse boxes and enable or disable specific fuses remotely, provided the player is within range of built antennas. That said, fuse boxes are not the only objects that you'll be able to control remotely! As long as you're in the antenna's range, you can also control other devices, including outdoor Batteries and Power Splitter. HQ building can enlarge the antenna's range thanks to its own antenna built in the building.
Remember the drone we mentioned in the last devlog? You'll be able to use the same handheld remote to control the drone and heavy rover as well!
This devlog might be shorter than previous ones, but rest assured that Occupy Mars will have a lot to offer! In fact, we have prepared a summary of the game's evolution throughout its various iterations. You can also take a look at what we're planning for the upcoming Beta version and for the future updates. The second graphic shows all the features that we want to include in the Early Access version.


If you'd like to talk to us about the game, join our Discord server! Feel free to reach out to us on Steam forums as well.
As a side note, we'll be present at this year's EGX Gaming Show! The event will take place in London from October 7 to October 10. We'll be showing off some of our games and – of course – Occupy Mars will be among them! If you happen to drop by, this will be a great chance to take a closer look at the game!